Zeehan is an interesting and enjoyable village which lays at the bottom of a valley full of rainforests and hills. It was built in the 1800's and was at one point the third largest town in Tasmania, due to the economic explosion caused from mining tin, silver and lead. There was also a level of refinement with a large theatre which attracted highly regarded actors and singers.
Once known as the Silver City, the mining boom is over and Zeehan is a much quieter place to visit. However don't let that put you off, in fact for tourists it's actually a good thing. There are many things to do in Zeehan such as the West Coast Heritage Centre, The Gaiety Theatre, Spray Tunnel, Mount Zeehan, trout fishing at Lake Pieman and glamping at the Zeehan Bush Camp.
Even though the mining days are over and Zeehan is more reliant on tourism, this town isn't filled with tacky gift shops, tourist traps and artificial experiences. While parts of Tasmania are becoming more commercialised, more like mainland Australia, you won't see that here. No burger franchises, concrete towers and no crowds.
Those interested in industrial and mining history, the outdoors, and getting off the beaten track will truly appreciate what Zeehan and the surrounding parts of West Coast Tasmania have to offer.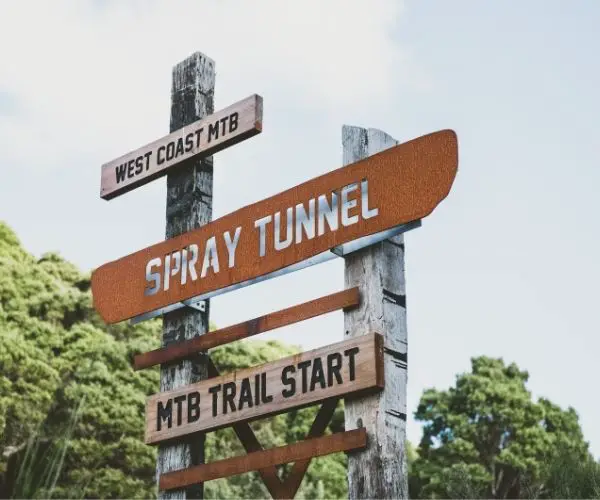 Key Travel Information
Getting to Zeehan
Hobart to Zeehan is approximately a 300km, 4 hour drive. As you cross the state from the south-east to the west, you'll see a variety of sites from lakes, world heritage area and the moonscape of Queenstown. Like we say to anyone else driving from Hobart to the west, take your time and enjoy the sites.
Devonport to Zeehan is a 182km, 2.5 hour drive and Launceston is a 230km, 3 hour drive. Take the inland route from either of these cities and pass by the stunning Cradle Mountain.
Weather
Zeehan is one of the coldest places in Tasmania!
Average summer temperature is 21 degrees celsius
Average autumn temperature is 15 degrees celsius
Average winter temperature is 10 degrees celsius
Average spring temperature is 14 degrees celsius
Best Known For
Zeehan is one of the lesser-known destinations of west-coast Tasmania, behind Strahan and Queenstown. Zeehan is known for its beautiful rainforest surroundings (no moonscape hills here like Queenstown), the glow worm lit Spray Tunnel and an abundance of history to sink your teeth into.
Attractions in Zeehan
West Coast Heritage Centre and Pioneers Museum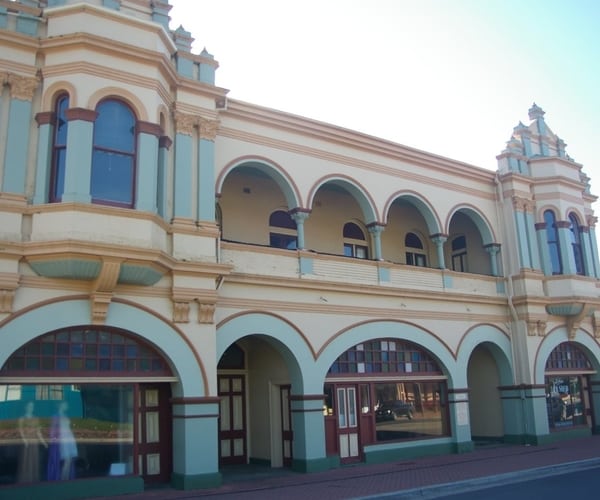 This isn't just a few photos and exhibits, you'll be drawn in to the colourful history of Zeehan and Tasmania's west. The West Coast Heritage Centre and Pioneer Museum actually includes four buildings. These include the Zeehan School of Mines and Metallurgy, The Gaiety Theatre and Grand Hotel, Zeehan Post Office and the Police Station – Court House, plus 30 exhibition spaces.
You may find it hard to believe that this beautiful, yet humble village was once filled with significant wealth. The silver mining era resulted in many people coming to Zeehan to make their money. This led to the Gaiety Theatre being constructed in 1898 to entertain these people. It had seating capacity of over 1000 people which at one point made it the largest theatre in Australia.
The West Coast Heritage Centre also includes a fascinating range of old trains, 15 rooms of local artifacts from the mining boom and aboriginal history.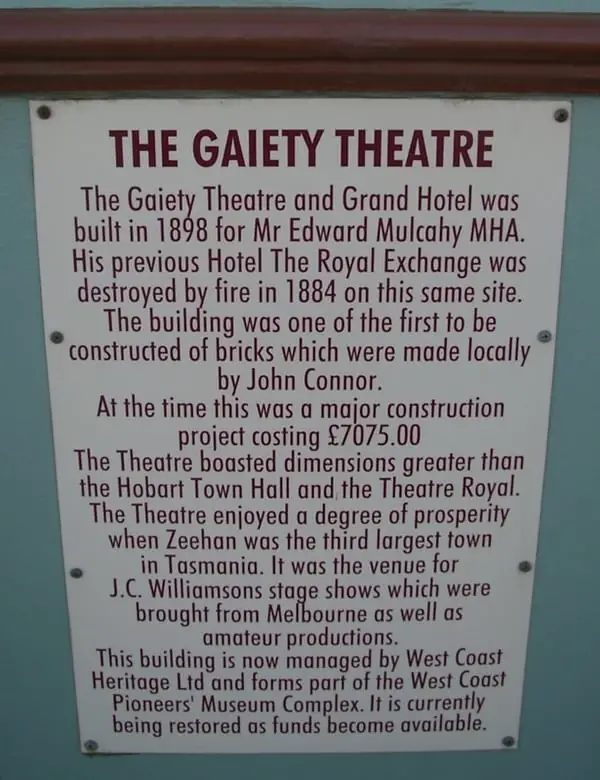 Spray Tunnel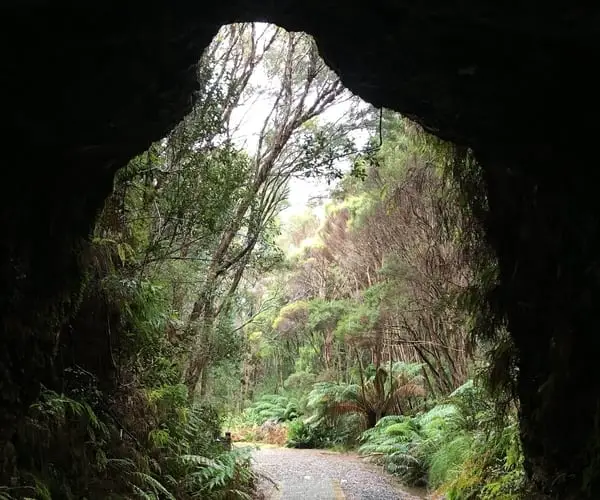 This is another fascinating piece of history which reminds you of this town's once booming mining industry. Spray Tunnel is a 100 metre long abandoned railway tunnel loop which leads to the former Spray Silver Mine. This is one of the most popular things to do in Zeehan, don't leave without paying a visit!
This tunnel enables mining workers to travel underground through the hill to transport ore out of the mine. It's keyhole shape is roughly 3 metres high and 2.2 metres long and takes visitors one hour to walk through. Don't worry you won't be walking in the dark, the glow worms will guide the way and create a magical atmosphere.
At the end of the walk you can view a range of mining buildings and boilers and begin to picture the tiring work these miners endured.
Walk Mount Zeehan
If you're keen to get "off the beaten track", you'll find this to be an enjoyable and satisfying walk. You'll start the walk on a four wheel drive track, which gradually becomes narrow to a track that is steep in parts and requires careful attention to follow the pink tape markers to avoid becoming lost. In the second half of the walk you'll come across some tall scrub which makes the track somewhat unsuitable for young children.
If you do this walk on a clear day you'll be able to see some stunning 360 degree views at the top. However cloudy and wet days are common on the west coast. Be prepared for wind, rain and bring your own water.
Trout Fishing at Lake Pieman
The nearby Lake Pieman is one of the best places in Tasmania to go trout fishing. It's long and narrow at 25km long and approx 400 metres wide, and surrounded by tall, beautiful trees. There is a boat ramp, due to the steep banks of the lake boat fishing is recommended. All methods of bait, lure and fly fishing are allowed, with a minimum fish size of 300mm and bag limit of 12 fish.
Accommodation in Zeehan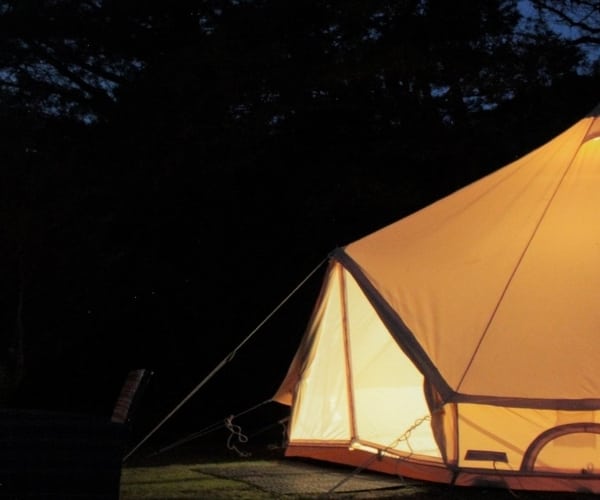 Heemskirk Motor Hotel has clean, basic rooms, some with great views of the nearby mountains. Hotel Cecil is a cosy old pub that offers clean, comfortable rooms and somewhere to get a hearty feed and a beer after a day of sightseeing.
For something cute, memorable and unique, give glamping a try at Zeehan Bush Camp. Their glamping tents are much larger than a normal tent and hold regular beds with inner-spring mattresses, comfortable seating, heated blankets for those cold nights and you'll have your own private camp fire.