The north-west of Tasmania has some magnificent, well known nature sights including 'The Nut' at Stanley and the Tarkine wilderness. However often some of Tasmania's most fascinating sites are those slightly off the beaten track, the Trowutta Arch is a classic example of these.
The Trowutta Arch State Reserve is a beautiful area of luscious Tasmanian rainforest. The main attraction, named the Trowutta Arch, is a giant rock arch which appears like a shallow cave with an opening at either side. There is a piece of water with a green appearance and a beautiful surrounding of natural rainforest.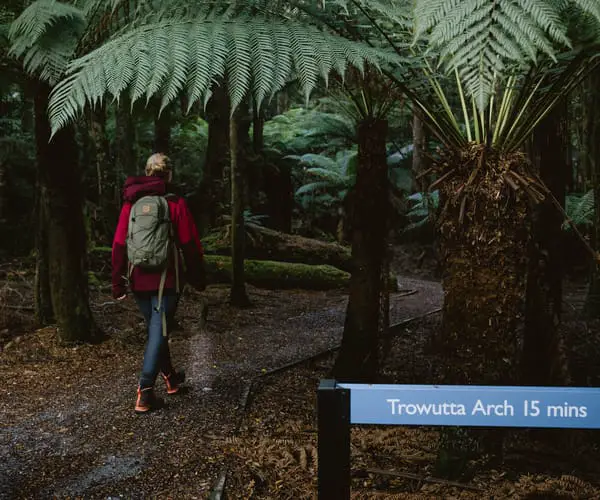 Directions to Trowutta Arch
Many people visit the Trowutta Arch from Stanley, which is a 45 minute, 50 kilometre drive. Take the Bass Highway to Smithton then turn left, taking the Trowutta Road to Trowutta. Turn left onto Reids Road then right shortly after onto Reynolds Road, then left onto Gun Road.
The Trowutta Arch Walk & Cave Attraction
Once you reach at the start of the state reserve, the Trowutta Arch route is only a few hundred metres away. On the left side of the road, there will be signage directing you to the start of the track. There are a few parking places at the trailhead, but most of the time you'll have the place to yourself.
As you begin your stroll, you will be met with the invigorating scent of fresh air. Simply take a few deep breaths to calm your thoughts before continuing your trek through some of Tasmania's most lush forests.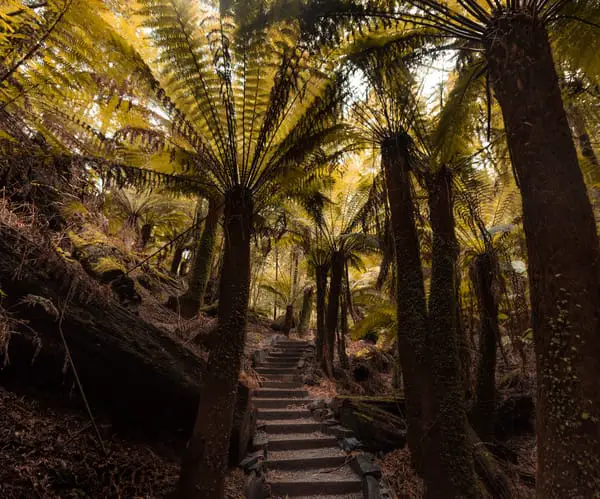 The silence you experience when strolling through the forest is eerie. If you're lucky, a few locals will stop and say hi as you pass by (wallabies and wombats).
After a brief 10-minute stroll, you'll come upon an intriguing geological formation called the Trowutta Arch. As you go over the arch, your environment transforms from a sea of greens to a jagged wall of limestone, glassed by its own reflections in the ever-so-still murky water. We wouldn't recommend swimming here, fortunately there are plenty of better swimming options on the north-west coast.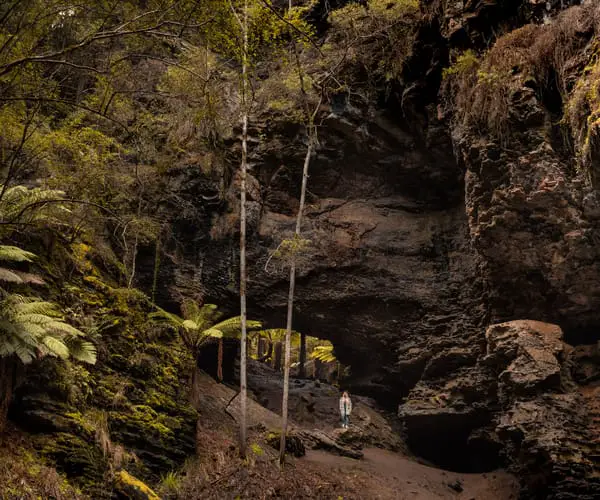 Spend some time here admiring the scenery and soaking in the natural beauty. When you've gotten your fill, re-enter the lovely realm of green through the arch. It's as though you're travelling through two distinct worlds. It's only a 10-minute hike back the way you came.