For those who haven't visited Tasmania, the small island at the bottom of Australia can seem like a mystery. But in recent years' the message has escaped and people are learning that Tasmania is famous for its vast, stunning and well protected forests, well preserved convict history, cute villages and amazing food, beverage and luxury accommodation experiences.
Here's a list of the most exciting things Tasmania is famous for.
Being 'Green' & Protecting their Forests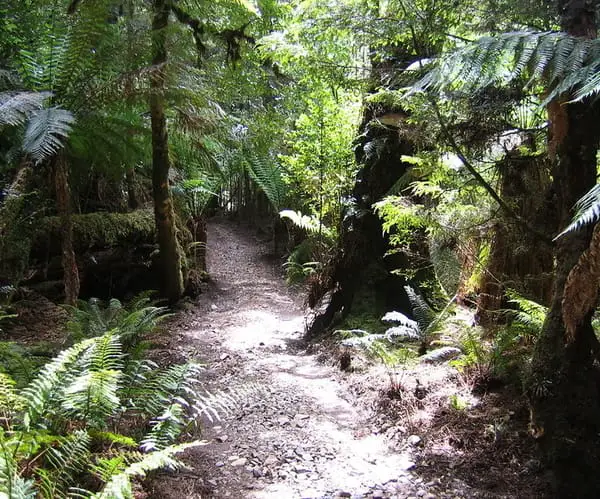 Over 20% of Tasmania is a world heritage area, including 18 national parks. If you look on a map you'll probably notice very few towns or roads in the south west, and that's because almost this entire quarter is completely made up of protected forest.
Some of Tasmania's most famous natural wonders include:
Cradle Mountain and Lake St Clair National Park – mountains, lakes, alpine vegetation and lots of wombats.
Freycinet National Park – large boulders in 'The Hazards' mountain range overlooking the crystal clean white sands of Wineglass Bay.
Mount Field National Park – tall waterfalls surrounded by some of Tasmania's tallest trees and luscious rainforest.
The Tarkine – the second largest area of cool temperate rainforest in the world.
Mount Wellington – within a half hour drive from the middle of Hobart, you could be on top of Mount Wellington, enjoying some of the most stunning and long views imaginable.
But really, this is only a shortlist of what's on offer. Whichever national park you visit, you'll be able to enjoy being surrounded by unspoilt beauty and unique natural wonders in each
Convict History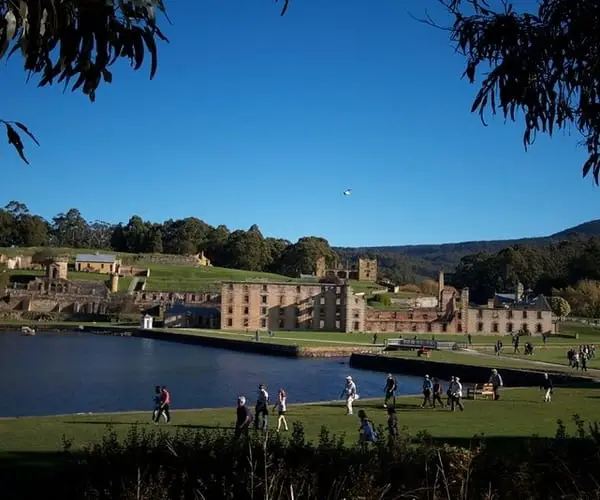 Out of 11 UNESCO World Heritage Listed convict sites in Australia, five are found in Tasmania: 
Port Arthur Historic Site – the largest and best preserved convict site you'll see, with more than 30 convict structures and ruins.
Coal Mines Historic Site – the first mine in Tasmania can be found on the Tasman Peninsula.
Brickendon & Woolmers Estate – these fine properties and their gardens are enjoyable places with lots of history about working convicts and their wealthy masters.
Cascades Female Factory – most female convicts were held separately from the men at the Female Factory in South Hobart.
Darlington Probation Station – on the quiet and somewhat isolated Maria Island, Darlington remains mostly unchanged and is a great place to enjoy history mixed with raw beauty.
Honourable mentions include the village of Richmond, with Richmond Gaol and the convict built Richmond Bridge, and the Hobart Convict Penitentiary.
You won't find as many convict sites in other parts of Australia which are this well preserved and as easy to access. 
Famous Animals – Tasmanian Devil & Tasmanian Tiger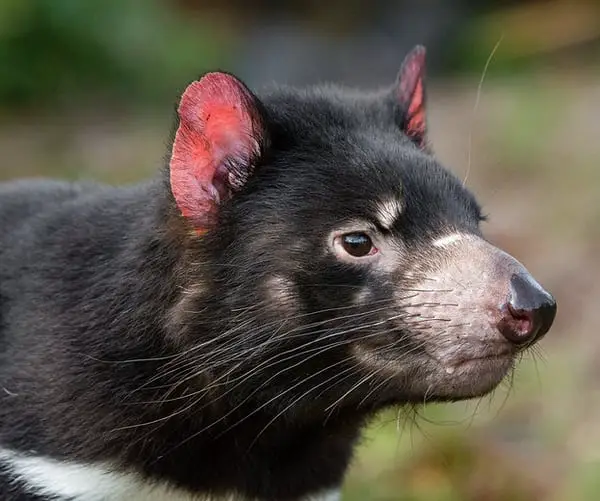 For many non-Tasmanians, their first impression of the Tasmanian Devil is of the Looney Tunes cartoon character. While 'Taz' is a likeable character, you've got to take the time to see and appreciate the real thing.
Tasmanian Devil numbers have decreased in recent years due to a facial tumour which has become a serious threat to the existence of the species. Fortunately there are small populations being looked after in a number of wildlife parks throughout the state, such as Tasmanian Devil Unzoo on the Tasman Peninsula and Bonorong Wildlife Sanctuary in Brighton.
These little animals are quite unique. Their incredible jaw strength enables them to chew through bone with ease. They're unlike other Australian native animals and for most people are the highlight of their trip to a wildlife park.
The Tasmanian Tiger (scientifically known as the 'Thylacine') is another unique animal that Tasmania is famous for. However this animal was declared extinct in 1936. There were known to be about 5000 Tasmanian Tigers, however the introduction of white settlement in the 1800's lead to a number of threats such as being hunted and new diseases.
Cute & Interesting Villages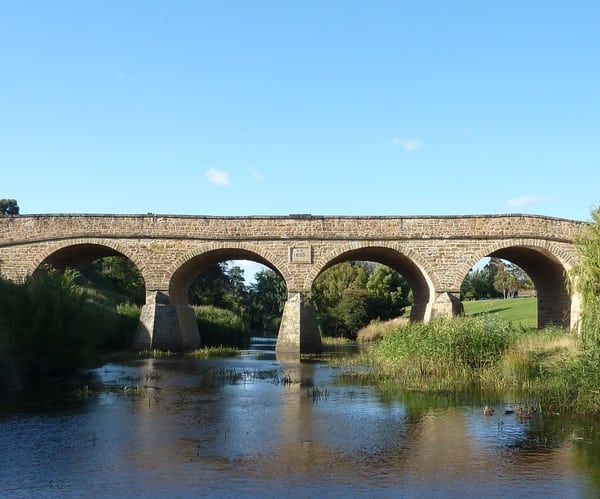 Some villages have been preserved and become famous Tasmanian attractions due to their role in Tasmania's history and their colonial charm. Others are simply unique and are a victim of unique circumstances.
There are a number of cute colonial villages which can simply be walked through and enjoyed for their pretty style, or for those interested in history, there are many interesting stories to uncover. These include Richmond and the Hobart suburb of Battery Point in the south, Strahan on the west coast and Evandale in the north.
One village that combines cute colonial charm with an amazing natural wonder is Stanley. This village has the cute cottages, stunning beaches and The Nut – remnants of an old volcanic plug.
Doo Town on the Tasman Peninsula is one of the quierker villages you'll come across. Most houses are in on the joke, with participating homes having a sign on their house with some kind of 'Do' variation in the name.
Another eyeopener is Queenstown. The town was built from copper mining and logging in the early 1900's, which has resulted in a 'moonscape' of rocky, bare hills. You'll particularly notice this will undertaking the '90 bends' drive in and out of the town.
Festivals
In the past 20 years there has been great improvements in the festivals and arts scenes, with Tasmania's scenery providing the perfect backdrop to enjoy great food, wine and entertainment.
Perhaps the most popular and widely enjoyed is the Taste of Tasmania. This occurs for several days before and after the new year at the waterfront in Salamanca, Hobart, with the best local food producers setting up stands where you can try the best seafood, berries, ice cream, wine, craft beer and cider, and more. There are bands, buskers and places to sit and enjoy the atmosphere.
Dark Mofo occurs during winter at Salamanca and also in other parts of Hobart. This is headlines by the winter feast, but also includes many more food, music, art, film and light performances. It sets out to be different and surprises you.
The Falls Festival is another great festival over the new year, with the best Australian (and a couple of big-name international acts) playing at a music festival at the scenic Marion Bay.
Other honourable mentions include Festivale, Junction Arts Festival, Launceston Beerfest, and Mona Foma.
Also if you happen to visit Tasmania, in particular Hobart when there are no festivals on, check out Rektango on a Friday evening in Salamanca. A courtyard just off Salamanca Square is turned into a fun, groovy free music event, where you can come and enjoy the best local talent in a friendly, relaxed setting.
Gourmet Food and Beverages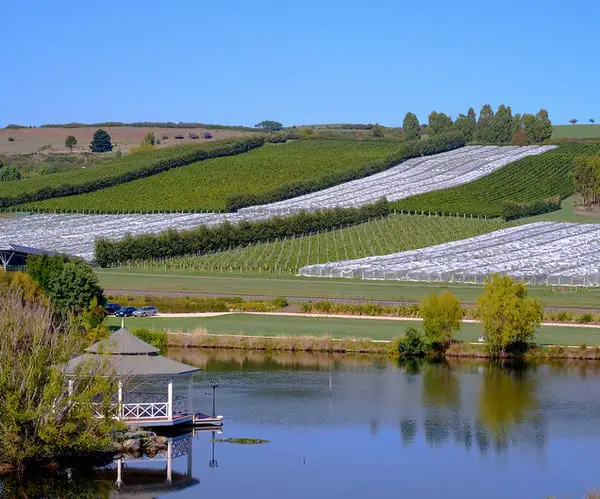 Tasmania's cool climate, lack of severe extreme weather, clean unpolluted air and fertile soil makes perfect conditions for growing great fruit and crops to use in wine, beer and cider. In recent years there has been a number of small producers who are focused on producing a high-quality product rather than a low-price or mass-produced product. To add to the experience, many of these can be tasted and enjoyed at tasting bars and restaurants at the vineyard or orchard.
Tasmania is particularly famous for cool climate wines such as sauvignon blanc, pinot noir and sparkling wine. Visit the Coal River Valley near Hobart or the Tamar Valley near Launceston to enjoy cellar door tasting or dining in fine vineyard restaurants.
If you're a cider fan, visit Willie Smith's Cider in the Huon Valley, and look out for Coal Valley Cider at the main Tasmanian festivals.
For great craft beer, check out Two Metre Tall in the Derwent Valley, Bruny Island Cheese and Beer Co.
Bushwalking
With so many national parks and world heritage wilderness areas, it's no surprise that Tasmania is famous for it's bushwalking opportunities. Infact, Tasmania has over 2000km of walking tracks, ranging from short 1 hour walks to expeditions which take several days.
Popular longer walks include the Overland Track, which takes walkers an average of 6 days to complete the walk from Cradle Mountain to Lake St Clair or vice versa. There are a number of side-tracks which run off this, giving walkers the opportunity to spend more time exploring if desired.
In recent years' the new Three Capes Track has become famous amongst keen bushwalking enthusiasts for the high standard of experience provided. This four day walk is carefully managed with an admission fee and capped walker limits. This provides a more enjoyable experience with nature and offers clean, warm and comfortable cabins to sleep the night in, reducing your backpack weight.
Other notable mentions include a range of short and long walks in Freycinet National Park (especially Wineglass Bay and Mount Amos), Mount Field National Park, the Organ Pipes track on Mount Wellington and the South Cape Bay track right at the bottom of Tasmania.
Aurora Chasing
The clean, unpolluted air, low-population density plus a bit of luck in where it's located, makes Tasmania famous for it's amazing night sky. If you're watching at the right time you can see some amazing light shows, with sightings of the aurora australis and southern lights, lighting up the sky in fluorescent colour.
The World's Highest Commercial Abseil
Channel your inner James Bond and take on the world's highest commercial abseil at Gordon Dam in Strathgordon in the rugged south-west Tasmania. This abseil is world famous not only amongst abseiling enthusiasts, it's known as one of the top 10 adrenaline activities in the world!
Those who accept the challenge will abseil 140 metres down the concrete dam wall.
Luxury Accommodation
A number of tourism operators have leveraged the fine pristine views, clean air, peace and quiet and low population, to create bespoke, nature-based luxury accommodation. This isn't like staying in your typical five star hotel. These experiences aim to bring you closer to nature by creating an intimate experience, placing you and your partner or travelling party directly in the best parts of Tasmania, often providing you with the best food and wine Tasmania has to offer.
If you're looking for the best luxury accommodation in Tasmania, you may wish to consider Saffire Freycinet at Coles Bay, Pumphouse Point at Lake St Clair, Adventure Bay Retreat on Bruny Island, Woodbridge on the Derwent at New Norfolk or Saltwater Sunrise at Falmouth.
Famous Tasmanians
Alright it's unlikely you'll be able to see them walking down the street, but it's worth listing some of the most famous Tasmanians. We have royal status even though there is no monarchy in Australia, with Mary Donaldson (Crown Princess Mary of Denmark). Tasmania has provided many high quality cricket players including legends such as Ricky Ponting (former Australian captain) and David Boon (also known for setting beer drinking records). Tasmania has even impacted Hollywood, providing the red carpet with Errol Flynn. We also have David Foster, former world champion woodchopping champion and all-round community minded nice guy.