One of the great things about Hobart is that one minute you can be in the city, a few minutes later you can be surrounded by beautiful forest. Myrtle Gully Falls is one of the closest waterfalls and bushwalks to Hobart. However even if it were considerably further away it would still be worth visiting.
The Myrtle Gully Falls Walk is a 2 kilometre walk which takes approximately 1.25 hours to complete. As a grade 2 walk it's suitable for most people with average and above mobility.
The walk starts in South Hobart in a semi-residential area. In only a few minutes walking you enter semi-rainforest vegetation. Native trees, leaves, ferns, moss, damp ground and the sound of birds transform you into another world.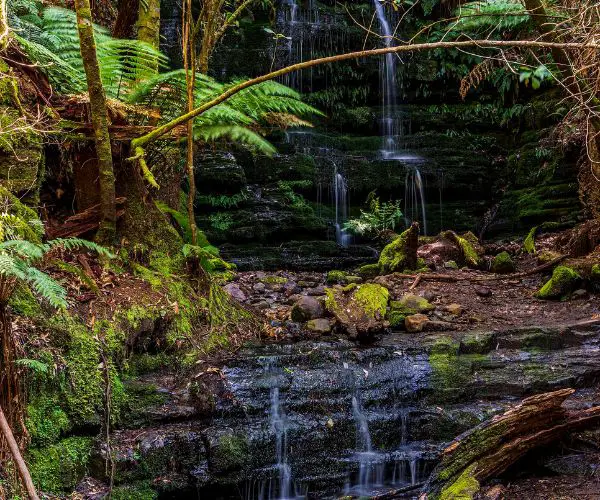 Myrtle Gully Falls is a small waterfall in comparison to some of the other falls in Tasmania like Snug Falls or Pelverata Falls, however it's really cute and intimate, with a warm surrounding of trees instead of a large opening in front of the falls that many other waterfalls have. Visitors feel like they've uncovered one of Hobart's little secrets, a surprise reward for those prepared to step away from the big name destinations.
To see the falls at their best, visit after a large or moderate rainfall so you can enjoy more sights and sounds of waterflow. Bring warm clothes as you'll be in the shade for most of this walk. It is colder here than most parts of Hobart. You'll need to bring your own food and water, please take your rubbish with you.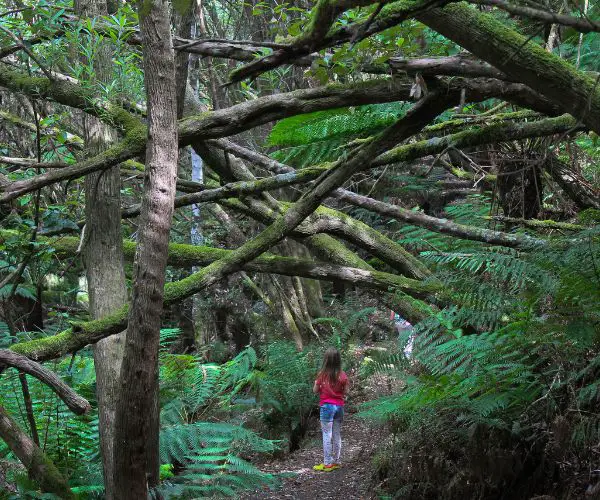 Directions to Myrtle Gully Falls
From Hobart, travel along Macquarie Street towards Mount Wellington, if you're coming from the city centre you'll need to take Davey Street and at the Southern Outlet intersection you can take a right then a left onto Macquarie Street. Follow this street for five minutes until you see Old Farm Road on your right. Follow Old Farm Road for two minutes until you see the sign for Myrtle Gully Falls which is where the walk begins.