Kelvedon Beach is a beautiful and secluded beach located on the east coast of Tasmania. The beach is known for its pristine white sand, crystal clear waters, and stunning scenery. It's a popular destination for tourists and locals alike, attracting visitors who flock to the Tassie east coast.
Key Visitor Information for Kelvedon Beach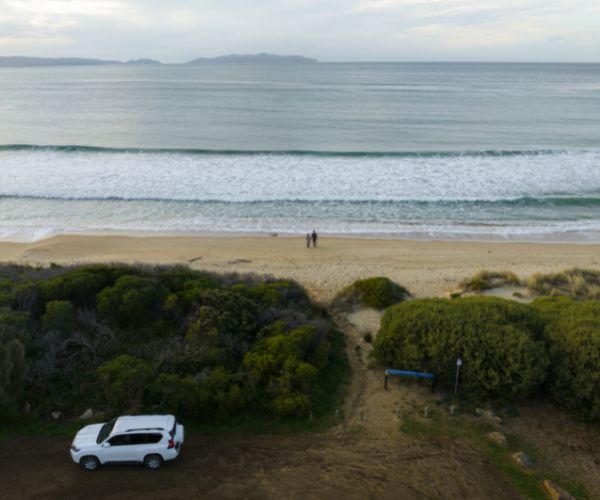 Kelvedon Beach Weather
The weather conditions in Kelvedon Beach can be described as mild and temperate. Summers are warm and dry, with temperatures averaging around 25 degrees Celsius. Autumn is a great time to visit as the weather is still mild with temperatures averaging around 20 degrees Celsius. Winters are cool and rainy, with temperatures averaging around 12 degrees Celsius. Spring is a lovely time to visit with temperatures warming up to an average of 18 degrees Celsius.
Directions to Kelvedon Beach
Kelvedon Beach is located approximately 120 kilometres from Hobart, 45 kilometres from Launceston and 80 kilometres from Devonport. From Hobart, head east on the Tasman Highway towards Triabunna, then turn right onto Kelvedon Road. Follow this road until you reach Kelvedon Beach. From Launceston, head south on the Midland Highway, then take the Esk Main Road towards Fingal. Follow the signs to Kelvedon Beach. From Devonport, take the Bass Highway towards Launceston, then follow the directions from Launceston.
Attractions & Things to do in Kelvedon Beach: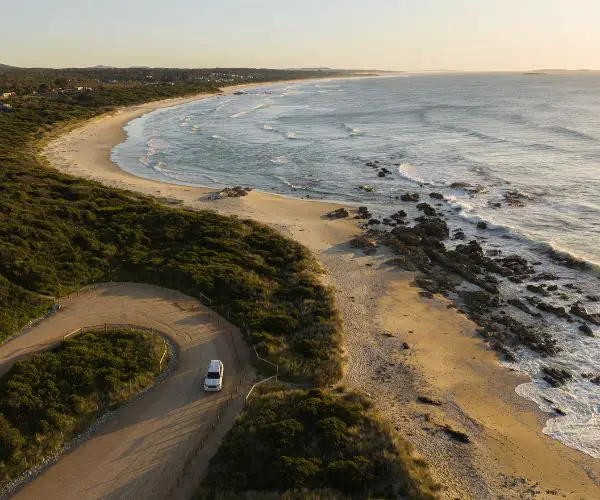 There are several attractions and things to do in and around Kelvedon Beach. One of the most popular activities is swimming in the crystal-clear waters of the beach. The beach is also a great spot for fishing and boating, with several boat ramps located nearby. Other popular activities include bushwalking, birdwatching, and photography.
Things to do near Kelvedon Beach
If you're looking for other things to do in the area, there are several attractions located within a short drive. These include the historic town of Swansea, the Freycinet National Park, and the Bicheno Blowhole. All of these attractions offer something unique and are well worth a visit.
Accommodation
There are several accommodation options nearby including holiday homes, bed and breakfasts, and camping grounds. Some of the most popular accommodation options include Kelvedon Beach House, Kelvedon Beach Retreat, and Kelvedon Beach Camping Ground. If you're looking for accommodation further afield, there are several options located in nearby towns such as Swansea and Bicheno and Coles Bay.