Tasmania offers a variety of great attractions that'll interest a broad variety of tourists in any month of the year. However if you really don't want to miss out on certain events and activities, it's best to plan your trip accordingly.
For most tourists, the best time to visit Tasmania is in the summer months of December, January and February. The weather is comfortably and consistently warm for the numerous national parks and outdoor attractions. There's also an abundance of festivals and events, particularly between Christmas and early January.
For these reasons, as well as school holidays in January, it's wise to book accommodation, airfares and hire vehicles in advance.
While summer may be the best time to go to Tasmania for weather and all-round entertainment, there are many reasons to visit at other times. New arts, food and wine events are being scheduled throughout the cooler months. The cold and snow is an attraction for many, particularly those from warmer locations. In the shoulder seasons you can often find excellent airfare and accommodation deals.
Best Time to Visit Tasmania for Festivals & Events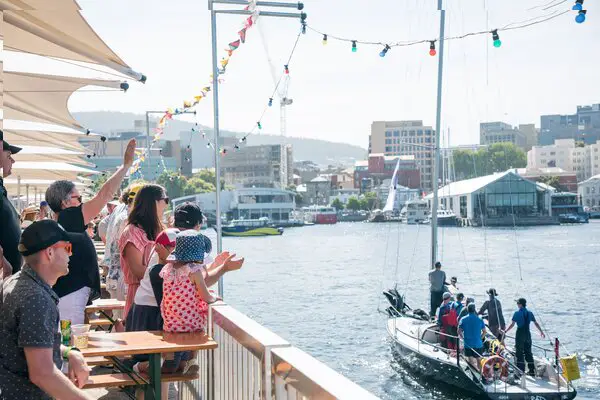 Late December and early January are the best times to visit Tasmania for events and seeing a lively Hobart waterfront in warm weather. However depending on the event, you may plan your trip for a different time of the year.
Below we've included a list of events in Tasmania throughout the year. However this is just a selection, there are lots more smaller events which pop up.
January
MONA FOMA – Hobart and Launceston
Cygnet Folk Festival – Cygnet (South-East Tasmania)
Festival of King Island – King Island (North-West Tasmania)
February
Festivale – Launceston
Southern Open Vineyards – Derwent Valley, Coal River Valley, Huon Valley
March
Ten Days on the Island (biennial) – throughout Tasmania
Devonport Food and Wine (also in October) – Devonport
April
Targa Tasmania – throughout Tasmania
May
Agfest – Carrick (near Launceston)
BOFA (Breath of Fresh Air) Fringe Festival – Hobart
BOFA  (Breath of Fresh Air) Film Festival – Hobart
Australian Musical Theatre Festival – Launceston
June
Dark Mofo – Hobart
Falls Festival – Marion Bay (South-East Tasmania)
Festival of Voices (late June and early July)  – Hobart
July
Huon Valley Mid-Winter Festival – Grove (South-East Tasmania)
August
Tasmanian Wine Festival Winter Edition – Hobart
Tasmanian Whisky Week – Hobart
Chocolate Winterfest – Latrobe (near Devonport)
September
Junction Arts Festival – Launceston
October
Devonport Food and Wine (also in March) – Devonport
Bloomin' Tulips Festival – Wynyard
December
The Taste of Tasmania – Hobart
Sydney to Hobart Yacht Race – Ends in Hobart
Best Time to Visit Tasmania for Outdoor Activities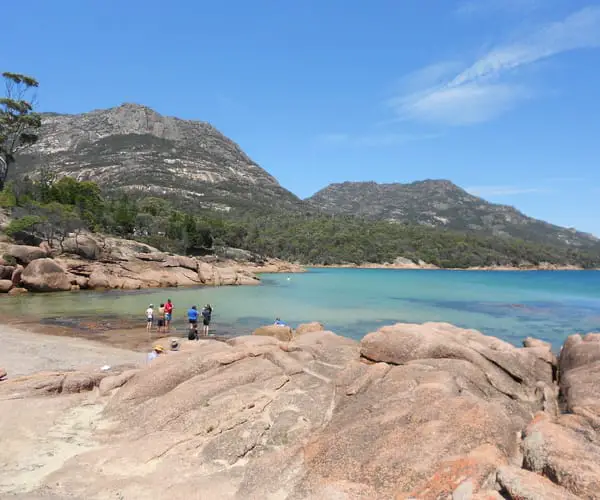 If you're interested in visiting Tasmania's beautiful coastline and seaside national parks, there are some great opportunities at:
Bay of Fires
South East Cape
We recommend visiting in the warmer months (December to April) so you can make the most of the beach and water activities.
If you're interested in camping and bushwalking, you'll receive warmer weather and less rain between December and April. However those who are adventurous and have the right clothing and equipment can be rewarded with some beautiful winter scenery.
Most of these are mountainous regions, and often receive snow in cooler months. These include the Cradle Mountain Lake St Clair National Park, Three Capes Track and Cape Pillar on the Tasman Peninsula, South Coast Track, Hartz Mountains, Walls of Jerusalem and Frenchmans Cap.
For skiing and snowboarding, you'll want to visit late in winter when the snow has had time to build up, August being the optimal month. Even though Tasmania is known for being cold, the mountains don't reach high altitudes, so it's best to check the snow levels before making solid plans.
Best Time to Visit Tasmania for the Southern Lights & Aurora
The best time to visit Tasmania for the Southern Lights and Aurora is in the darkest months of June, July and August, however in the right conditions you can see the Aurora throughout the year. The key conditions you need are a dark, clear night with next to no clouds.
You can even see the southern lights in Hobart, as the light pollution is far lower than in other cities which have higher populations and density. The mountains around Hobart such as Mount Nelson and Mount Wellington offer great viewpoints, as well as south-facing beaches outside of Hobart such as Dodges Ferry, Primrose Sands, South Arm, Howden, Tinderbox and Cockle Creek.
Best Time to Visit Tasmania for Fishing
The Tasmanian fly fishing season opens for Brown Trout on the first Saturday in August.
The best fishing runs from mid-October to mid-April.
August and September
It might be a bit cold here for the highlands which will be emerging from a cold winter. Head to the lowland lakes where some large sized sea-run trout can be caught.
Mid-October and November
Fly fishing is in full swing throughout most lakes, rivers and creeks. In November you've got a good chance of seeing large trout around the shorelines. Enjoy!
December and January
"Shark fishing" of trout near the surface will start in December in some lakes and become common in January throughout the highland lakes. River fishing and float fishing in rivers is also a good option.
February
Great month for grasshopper patterns and dry fly fishing.
March and April
Search the edge of the lakes with gum beetles, dragonflies and damselflies.
May
Brown trout season closes late May. Look for big rainbow trout in river inlets and outlets.
Best Time to Visit Tasmania for Lavender
You'll find lavender is in flower between December and January. Explore the properties and spend time admiring the high class facilities at Port Arthur Lavender and Bridestowe Lavender Farm.
Best Time to Visit Tasmania for Wineries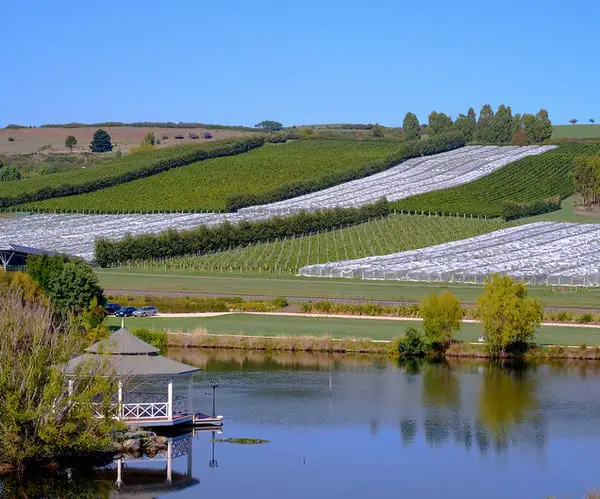 Fortunately the wineries in Tasmania welcome visitors all year round. Key regions like the Coal River Valley, Huon Valley, Derwent Valley and Tamar Valley have a range of beautiful vineyards that have gone all-out to provide incredible dining experiences to showcase their wines in the best possible way.
If you're keen to visit when the new vintages are released, timing a holiday for late October should see you visiting the cellar doors at the right time. Another great time to visit Tasmania and try great wines is during one of the major food and wine festivals. These include the Taste of Tasmania in late December, Festivale in February and the Tasmanian Wine Festival.
Cheapest Time to Visit Tasmania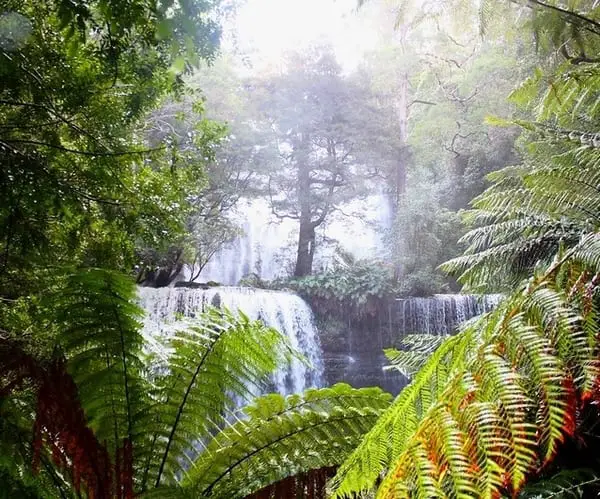 As we (hopefully) emerge from a COVID world, sales may be held at irregular times as airfares and accommodation providers try to encourage travel, particularly from Australian residents while international borders remain mostly closed.
In pre-COVID times, the cheapest times to visit Tasmania were mostly outside of school holidays, particularly during shoulder seasons or winter, when many Australians are keen to holiday somewhere warmer.
An exception to this rule is Launceston during AFL season. Launceston hosts 5 AFL home games each year for Hawthorn. Airfares and accommodation are usually in high demand during these weekends, pushing prices up.
Outside of AFL weekends, Jetstar will regularly offer cheap airfares during their sales to Launceston and sometimes to Hobart. The Spirit of Tasmania has also held sales to encourage travellers to take the boat to Tasmania, however this normally works out more expensive than flying. However this is often the best option for those keen to bring a vehicle or caravan for longer trips.