Low Head is a beautiful and gorgeous region in Northern Tasmania that is well worth seeing. Situated only a 40 minute journey from Launceston and only 5 minutes from George Town it's worth adding to your itinerary. The Low Head Lighthouse and Foghorn, the Low Head Pilot Station, the Low Head Maritime Museum, as well as the Bass and Flinders Centre and Watch House Museum, are all historical landmarks in Low Head (located in nearby George Town).
Because it is located along the Tamar River, there are numerous safe beaches within walking distance, including the lovely Lagoon Beach, that are perfect for swimming, fishing, kayaking, snorkeling, scuba diving, windsurfing, and other small watercraft use.
Key Visitor Information for Low Head
Low Head Weather
Low Head has fairly typical weather of North West Tasmania. If you're into water activities you'll find weather that is more consistently warmer between November and April. Being located near the mouth of the Tamar River there is a level of protection from the harsh Bass Strait weather, however in some conditions you can still experience strong wind and waves.
Average temperature in summer is 21 degrees celsius
Average temperature in autumn is 19 degrees celsius
Average temperature in winter is 13 degrees celsius
Average temperature in spring is 16 degrees celsius
Directions to Low Head
Most visitors will visit Low Head from Launceston, possibly taking in the attractions of the Tamar Valley on the way. It's an easy and enjoyable drive, simply take the East Tamar Highway out of Launceston and drive north along the river, through George Town to Low Head.
Best Known for
Low Head is best known for being a quiet, scenic beachside area. There are many things to do in Long Head, with several maritime attractions such as the penguins, lighthouse, pilot station and beautiful beaches.
Things to do in Low Head Tasmania
Low Head Lighthouse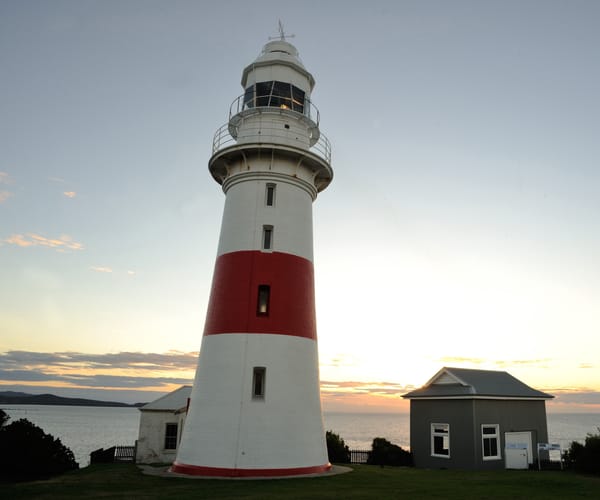 In 1805, a signal station was established at Low Head. It is the oldest continuously used pilot station in Australia.
The Low Head Lighthouse was Australia's third and Tasmania's second, having been established in 1833.
When a sail was spotted at nightfall, a fire was started and kept going all night to keep the ship connected to the harbour.
After a pilotage assessment in 1827, it was decided to construct a lighthouse at Low Head.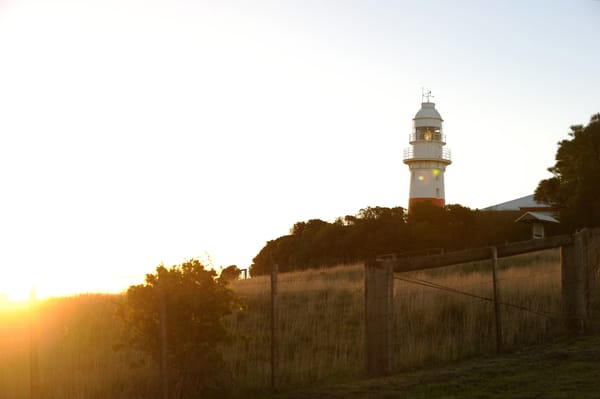 In 1833, the tower was completed. It was built out of local rubble and stucco to make the construction more robust and to serve as a landmark. Launceston freestone was used to construct the crown.
The lighthouse is located 7 kilometres north of George Town, on the Tamar River's east bank, 50 kilometres north of Launceston. It is easily reachable by car. A side gate allows access. The grounds of the lighthouse are open all year.
Low Head Pilot Station and Maritime Museum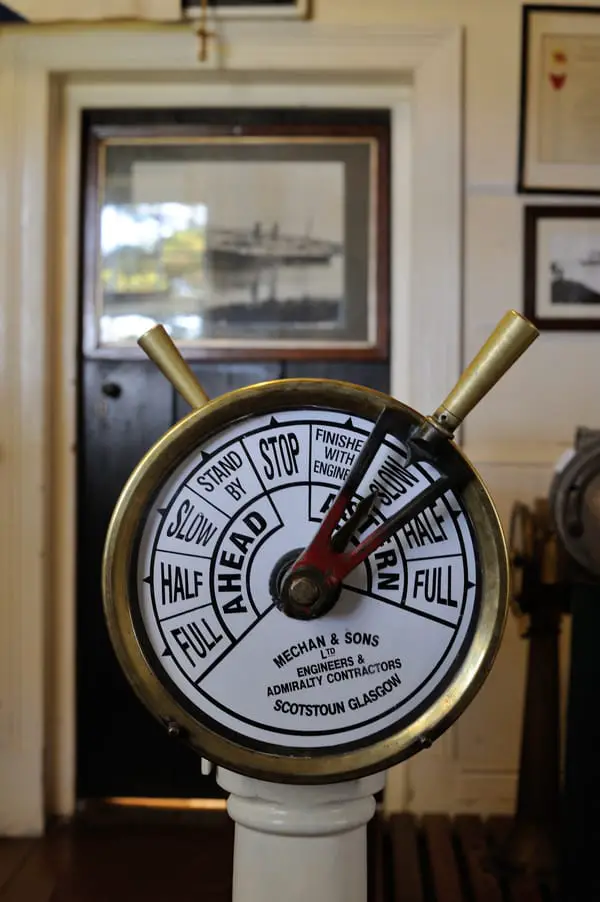 Low Head features Australia's oldest Pilot Station, dating back to 1806. The Maritime Museum is housed in the oldest and largest building on the site, Pilots' Row, which was built by convicts in 1835. It depicts the story of Tamar River commerce and contains a large collection of antiquities from the days of sail and steam.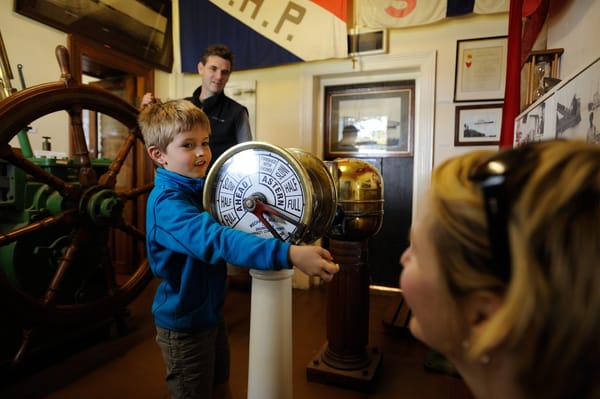 The museum is ideal for families, as it has something to engage visitors of all ages. Children are encouraged to operate the ship's helm, telegraphs in the engine room, sound the fog horn, ring the ship's bell, and send Morse Code messages. The boatshed (accessible on request) has a variety of small craft, as well as other exhibitions across the grounds.
Low Head Penguin Tours
Low Head Penguin Tours provide a rare opportunity to get up close and personal with Little Blue Penguins as they return to their burrows from the beautiful seas of Bass Strait.
The Little Blue Penguins or Fairy Penguins will swim to the surface, stand up, preen, and waddle along the beach after a short wait. They return to their burrows, which the penguins have meticulously laid out in and among the boxthorn bush that lines the coastal reserve, standing only 30cm tall.
Tours begin at sundown every night of the year (including Christmas Day and Boxing Day nights). Penguin counts vary throughout the year; from March to October, 10 to 100 penguins will come ashore each night, and from November to February, 100 to 200 penguins can be spotted each night.
Fishing at Low Head
Salmon
​​This is one of the best huge salmon sites in Low Head. An inner channel runs directly behind Ainslie House and separates itself from the main channel's main stream. For black back salmon, it's a red-hot feeding site. In this location, they are commonly caught up to 2 kilos. A boat is not required, although it is a significant benefit.
Calamari
During the spring and early summer, this is a favourite site off the coast. This is an excellent location for chasing southern calamari. Two mile reef is a minor oddity that is half submerged at high tide and is within a 10-minute run east of the Low Head lighthouse. Bull kelp and rubble reef cover the area. It's a great place to catch squid.
Snorkeling and Scuba Diving
The shallow reefs around the point are easily accessible from the reserve around the Low Head Light station. There are numerous suitable access spots on the eastern side.
Near the coast, the reef is a flat terrace that is barely 2 metres deep. Barber Perch, Weedfish, Zebrafish, Wrasse, Magpie Perch, and Sea Sweep inhabit the area, which is covered in short olive and brown seaweed. Although the surf has scraped the bottom, there are still some more fragile growths beneath the pebbles. The bottom deepens to 4-6 metres within 50 metres of the coast, then flattens out and becomes less exciting.
There are also snorkeling and scuba diving opportunities on the western side of Low Head. However because of the currents in the area, this dive can be accomplished on snorkel, but it is only suitable for those divers who have gained a bit more confidence. There are few brief Macrocystis growths and a few abalone on the western side. Divers should be cautious of the current, which can be rather strong, especially on the western side of the Head. To save time and effort, drift with the current, but be careful not to get dragged too far away from land. Before starting the dive, double-check that there are plenty of safe exit locations lower down the current.
East Beach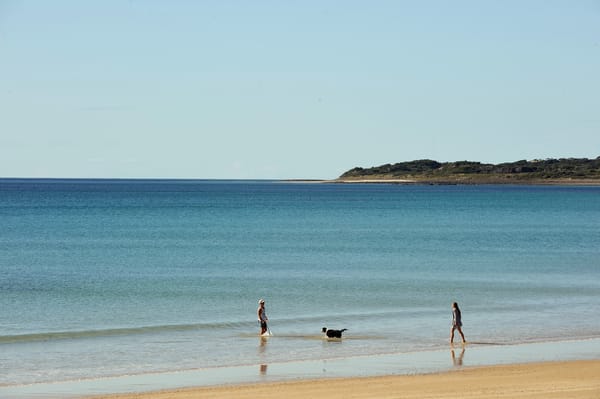 East Beach is a popular surf beach on the east side of Low Head, facing Bass Strait. The waves here average about one metre in height but can be higher during strong winds. There can be rips at low tide, therefore those looking for somewhere with less threatening swimming should try the western end at high tide. It is surrounded on the east by a nearly continuous foredune that grows in height and width, with vegetation transgressive dunes beginning about east of the stream. To the east of the creek, rock flats formed by reworked Tertiary deposits rise and provide cobbles to the high tide beach. At the western end of the beach, there is road access, a car park, and a caravan site.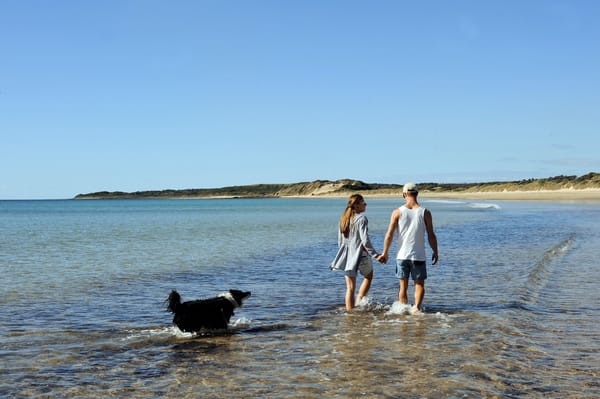 Lagoon Beach
Lagoon Beach is the main beach on the west side of Low Head, facing the Tamar River. This beach usually doesn't receive the waves that East Beach receives, however it can be windy and choppy at times.
Kanamaluka Walking And Cycling Trail
The Kanamaluka Trail is used for walking, cycling, and light leisure activity by locals and tourists.The trail, which runs 6 kilometres from George Town to Low Head, passes through some of the Tamar Valley's most attractive and noteworthy vistas, including Lagoon Beach, Windmill Point, and York Cove. Museums, historic sites, nature areas, and a commercial district are all located along the route.
Low Head Accommodation
Text, mention that nearby George Town has accommodation options if Low Head is fully booked.
Low Head Pilot Station
Whether it's for the whole family, a romantic break, or a group getaway, stay in one of nine self-contained cottages on the village green. Choose from one, three, or four bedroom cottages, all of which include kitchens, private bathrooms, sitting areas, and views of Bass Strait. The Queenslander and the Light Keepers Cottage have a beautiful view of the Tamar River and the ocean. The four-bedroom Pilot's Cottage is the most popular beachfront rental.
Visit the lovely heritage museum, lighthouse, and operating Fog Horn and Low Head penguin colonies in the area, or travel further out to enjoy the Tamar Valley wine and gourmet cuisine route. The Pilot Station's cafe is a lovely spot for a cup of coffee or a glass of wine while watching the beach, Tamar River, and Low Head.
Low Head Tourist Park
Low Head Tourist Park is located in the Tamar Valley region, 3 minutes' drive from Lagoon Bay and East Beach, and offers free Wi-Fi. A children's playground, BBQ facilities, and a tour desk are available to guests.
All of the rooms have heating and air conditioning, as well as electric blankets and bed linen. A kitchenette or a fully equipped kitchen is included in some rooms.
East Beach Tourist Park
East Beach Tourist Park is a beachfront cabin and camping area on 22 acres of absolute beach frontage in Low Head, Tasmania, with foliage-covered sand dunes separating the ocean from the park facilities. This picturesque setting is ideal for anyone looking for a relaxing, carefree vacation or who wants to spend time visiting the area's historic sites.
The Low Head Beach House
The Low Head Beach House is for those who want the absolute best accommodation available. This property is ultra modern with floor to ceiling glass windows looking out onto a deck and the ocean. There are three king bedrooms each with an ensuite. This accommodation venue can also be used for special events and a private chef can be arranged. You can have your own gourmet dinner party enjoying local seasonal produce and wines.
Light Keepers
Lightkeepers Cottage is a fully self-contained 3-4 bedroom cottage that may accommodate the entire family, groups, or couples. One queen bedroom, one quadruple bedroom (4 single beds), one twin bedroom (2 single beds), as well as a sunroom, living room, kitchen, and dining room There are two bathrooms (one of which has a bath), as well as a separate laundry room with a washing machine. Summer air-conditioned cooling and winter heating with a reverse cycle heat pump.
Cockle Shell
Cockle Shell apartment is located 6 km from Bass & Flinders Centre and offers free Wi-Fi throughout the property. The vacation home has two bedrooms, one bathroom, and a mini-kitchen.
All the main things to do in Low Head are situated only a few minutes away.
The rooms provide central heating, high-speed internet, and a writing desk. A deck is also included in the Cockle Shell unit. Guests can use electric blankets, down pillows, and linens in their beds. Hair dryers, toiletries, and dressing gowns are available for your convenience.
The hotel can arrange for windsurfing, diving, and canoeing.