We're not saying you should visit Hobart just because it's the capital of Tasmania. Hobart is an amazing destination in it's own right! There's lots of things to see and do, and if you're flying into Tasmania it's a great place to start your trip and spend a few days before venturing out across the state.
Hobart is a small, low-density city with a population a bit over 200,000 people. A number of the main tourist attractions are within walking distance of each other, allowing you to have a couple of days where you can walk, eat, drink, admire views and soak in the sites at ease. However we do recommend hiring a car if possible to enable you to enjoy all the attractions in and surrounding the city.
Getting to Hobart
Region: South-East Tasmania
Flying: Hobart is only a 20 minute drive from Hobart International Airport. Buses, taxis and Ubers can also be used to reach Hobart.
Boat: If you're travelling to Tasmania via the Spirit of Tasmania, it's a 3 hour drive to Hobart from the Spirit of Tasmania terminal in Devonport.
Driving: If you're driving down from the northern end of the state, follow the Midlands Highway to Hobart. Once you reach the outer suburbs you'll reach the Brooker Highway, simply follow this into the Hobart city centre.
Weather
Winter (June – August): 12 degrees celsius
Spring (September – November): 17 degrees celsius
Summer (December – February): 22 degrees celsius
Autumn (March – May): 17 degrees celsius
Well known for
Being a capital city with clean air and beautiful scenery, fresh seafood, historic sites, MONA, food and arts festivals.
Salamanca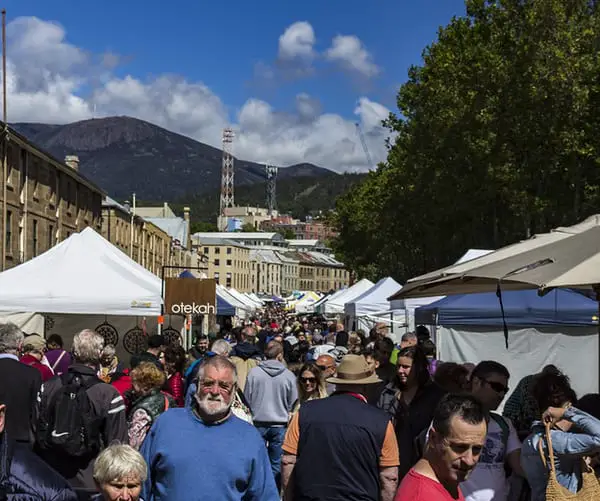 Hobart is one of the oldest cities in Australia, and unlike most other parts of Australia, there are still many buildings from the early 1800's which you can see and visit. They look stunning and add to the warmth, character and sense of intrigue.
These buildings can be easily seen near the docks at Salamanca. The row of georgian-style sandstone buildings holds fine restaurants, cosy pubs, art galleries and more. Have lunch at the casual restaurant Cargo, a Cascade Draught at the Tasmanian landmark pub 'The Whaler' or a juicy steak at The Ball and Chain Grill.
Make sure you're staying in Hobart on a saturday so you can visit Salamanca Market. The wide street in Salamanca is closed off and locals sell fine hot food and local produce, arts, clothes, and local musicians play in the street where they often draw a crowd. There are parks nearby where you can take your food and relax under the trees.
The Docks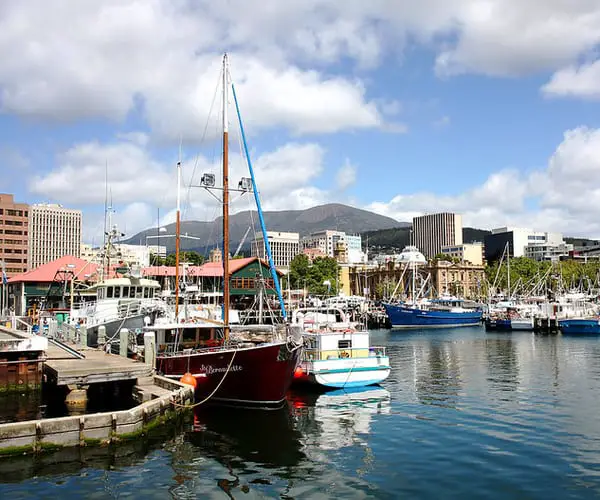 In front of Salamanca you'll find the waterfront precinct, including Elizabeth Street Pier, Constitution Dock and Victoria Dock. It's a great place to walk around and view the yachts and ships. You can also enjoy and another of Tasmania's best attractions, fresh seafood. Enjoy Tasmanian seafood such as Blue-Eye Trevalla and Scallops which have been caught that day and served straight to you. Enjoy fish and chips wrapped in a jumbo cone at Fish Frenzy or enjoy a fine experience at Mures Upper-Deck. The fish is so much better when it's fresh!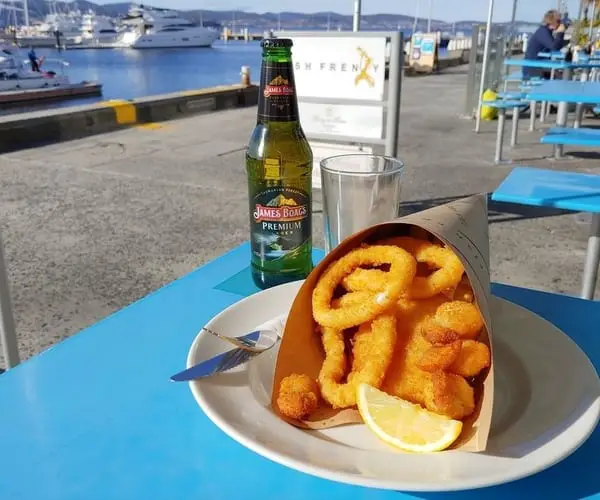 If you're in the area between Boxing Day and New Year's Day you'll be able to see the high speed yachts as they finish the Sydney to Hobart Yacht Race. This great event always brings a crowd and a great atmosphere to the area.
Another great way to see the docks, the Derwent River, or simply admire the views of Hobart, is by doing a kayak tour. These often explore not only the docks, but Battery Point and the Tasman Bridge.
MONA
From the docks you can also take a cruise up the Derwent River to MONA, the Museum of Old and New Art. This place itself is worthy of at least half a day if not a full day. You don't have to be an art connoisseur to enjoy it either, it's interesting for people of all ages, tastes and backgrounds. It's not all paintings and statues, it'll surprise, shock and delight you.
There are other attractions at the MONA complex which are equally as impressive in their execution. The Source Restaurant offers fine dining with expansive wall-to-ceiling windows providing dinners with great views of the Derwent River. Faro is a new modern and full-of-class spanish restaurant. There is cellar door tasting and also a relaxing bar setting in the Moorilla Bar. In the warmer months you can relax on the luscious green lawns and drink a glass of wine in a giant, oversized bean bag. You can try some of the famous wines from the on-side Moorilla Vineyard. Or visit The Void Bar for classy cocktails. The variety, depth and overall high standard of this facility cannot be emphasised.
Location: 655 Main Road, Berriedale
Mona admission cost (museum only): $30 for Adults, $27 for admission, free for Tasmanians or children under 18
Battery Point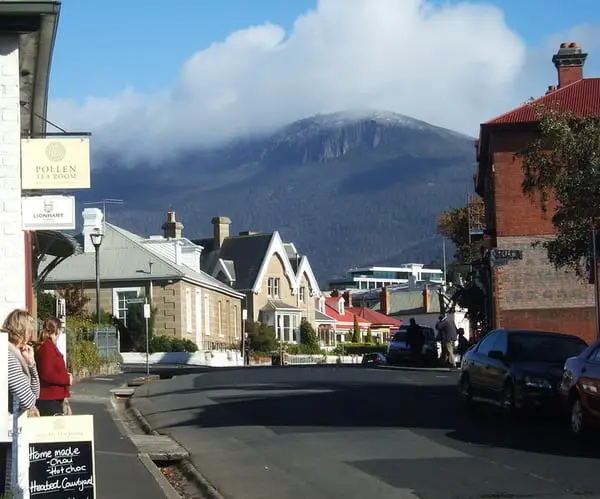 Nearby Salamanca is Battery Point, one of Hobart's oldest and most fascinating suburbs to explore. Enjoy narrow streets, quaint narrow two-story cottage-looking buildings, Princess Park and Arthur Circus with it's cute little park in the centre.
Step outside the tourist strip and visit some of the local's favourites. These include the Jackman and McRoss bakery cafe, Magic Curries and The Shipwrights Arms Hotel, known by the locals as "Shippies".
Nightlife
If you're looking for a drink or to explore the nightlife in this area, we recommend visiting The Telegraph Hotel, The Obar, Jack Greene, The Story Bar, IXL Long Bar. The great thing about Hobart nightlife is that it's very accessible. Most places are within walking distance, in or close to the Salamanca/Docks area. You often don't have to queue to enter on a Saturday night and it's not overpriced or pretentious.
If you're looking for something a little alternative, head to North Hobart where you'll find some of the local's favourites such as Shambles Brewery and The Republic Bar & Cafe. 'The Republic' is a great place to catch a local live band.
Cascade Brewery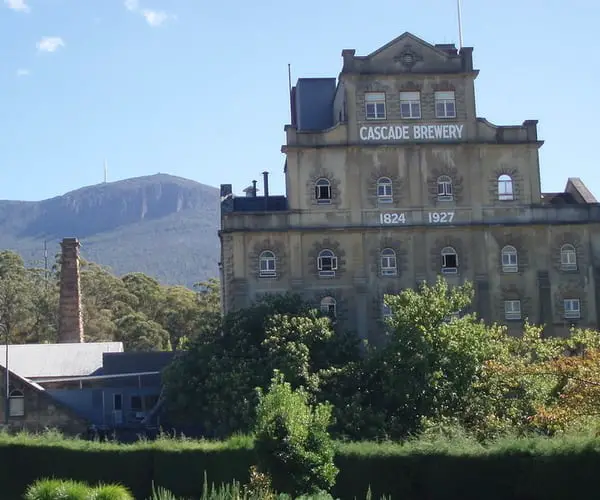 In South Hobart, at the foothills of the mountain you'll find the stunning Cascade Brewery. This grand facility is still the principal brewery for the Cascade beers, but there's lots more to it than this. The property is oozing with history and elegance from it's expansive, and beautifully manicured gardens. Built in 1824 it's the oldest continuously operating brewery in AustraliaThere's a restaurant where you can enjoy lunch or you can enjoy a quick tasting. Tours are available daily and for those who really want to know what goes on, you can take part in Beer School.
Location: 131 Cascade Rd, South Hobart 
Tour admission cost: $30 per person – includes four 7oz tastings
Royal Tasmanian Botanical Gardens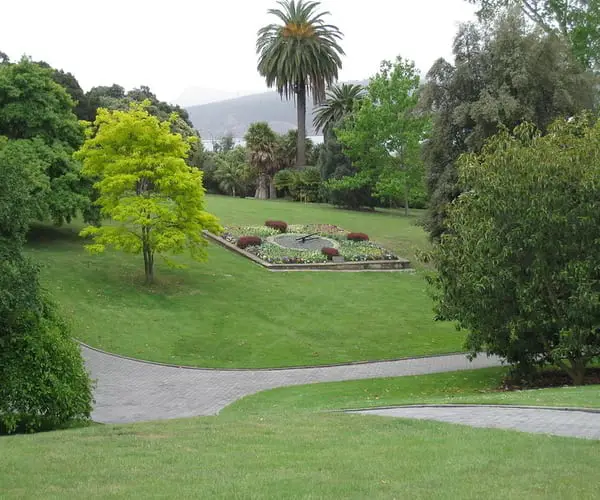 Pack a picnic and head to the Royal Tasmanian Botanical Gardens. Explore a collection of unique gardens or lay a picnic rug and relax on the lawns.
One attraction here that really sets this apart from botanical gardens in other cities is the SubAntarctic Plant House. Hobart is the launching place for many expeditions to Antarctica, and here you can view many of the plants you would see as you pass the sub antarctic islands. A great deal of attention has been made to replicate the environment at this latitude. When you walk in you are greeted with fog and there will be a constant mist and cold air as you view the plants.
Location: Lower Domain Rd, Hobart
Admission cost: Gold coin donation ($1 or $2)
Festivals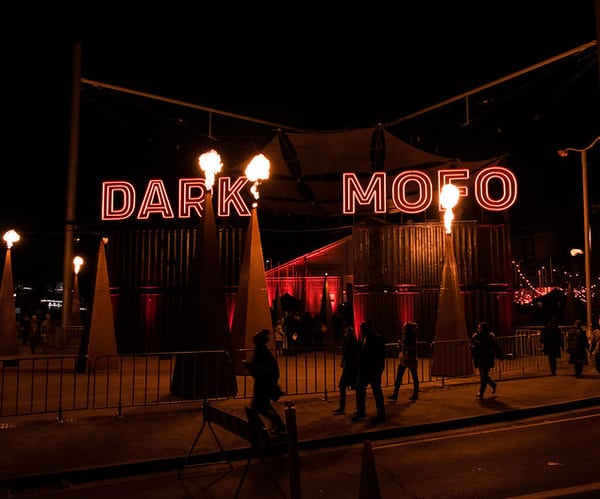 Hobart has a lively festivals and events scene, and is often visited by people from Melbourne and Sydney who wish to enjoy these. If you visit between Christmas and early January you can enjoy The Taste of Tasmania and the Sydney to Hobart Yacht Race at Salamanca and the docks. The streets are closed and the area really becomes alive. The Princess Wharf shed and nearby lawns host the Taste of Tasmania, with stalls from the best food producers, wineries and breweries across Australia. Bands and buskers provide entertainment. The weather is usually warm but not excessively hot, so you can spend the day here and really enjoy yourself.
If you're visiting during the middle of the year, there's Dark Mofo. Like MONA, it's an eyeopener, with many events held in Salamanca and throughout Hobart.
See Hobart's Mysterious Convict Attractions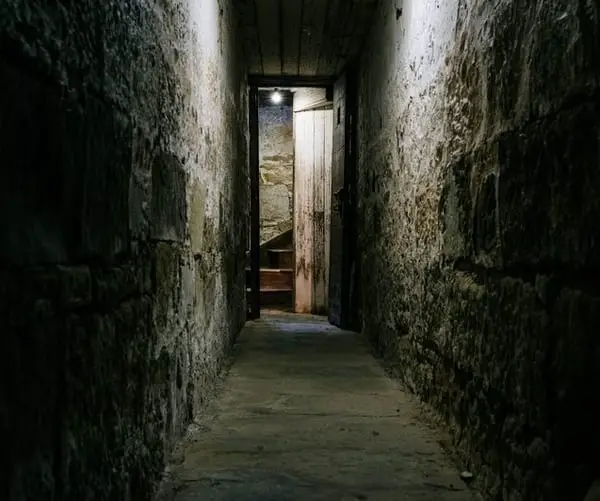 If you're keen for a bit of mystery, you're bound to find it at the Hobart Convict Penitentiary. This attraction displays some of Hobart's darker past as a convict penal settlement in the early 1830's.
Take a guided tour and see where approximately 40,000 male convicts had spent time in the 1800's. You can visit the tunnels under the court room which lead to solitary confinement cells which had been declared to be inhumane. See the gallows where hangings used to occur. If you're brave, come along at night for a ghost tour
The Cascades Female Factory in South Hobart is a World Heritage Listed property and a huge source of information on convict history. This site is the only remaining female prison (partially remaining) and played a big role in keeping female prisoners away from the tempting influences of Hobart town and male convicts. The Female Factory also contains a research centre where you're able to look up your family history to see whether your ancestors were convicts in Tasmania and transported to Port Arthur.
Hobart Convict Penitentiary
Location: Corner of Campbell St , Brisbane St, Hobart
Admission cost: Adults $25, Concession/National Trust members $18, children $15, families $65. Ghost tours are $30.
Cascades Female Factory
Location: 16 Degraves St, South Hobart
Admission cost: Adult $8, children free until December 31 2020, concession $5.
Tasman Bridge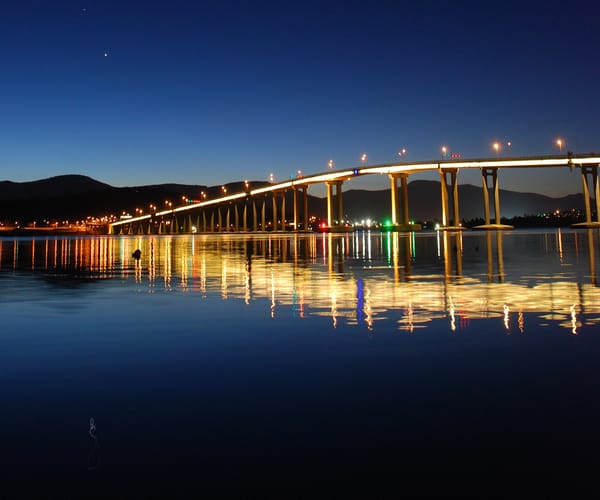 The Tasman Bridge is a grand landmark which connects Hobart's west and east. It also has an interesting history, having endured a collapse when a ship struck it's middle. Best viewed from Rosny Hill Lookout on the east or Mount Wellington on the city side of the river.
Farm Gate Market
Your weekends in Hobart are all set, on Saturday morning it's Salamanca Market, on Sunday morning it's the Farm Gate Market. All your usual fresh, organic grown produce is here but because you're in Tasmania you can expect something a little extra. Try black perigord truffles, mizuna, jerusalem artichokes, mibuna and tatshoi winter greens to name a few. They don't let just anyone set up a stall at this market. There is a strict selection process and only those who can reach the highest standards are allowed in.
Location: Bathurst St, Hobart (between Murray St and Elizabeth St)
Time: 8:30am – 12:30pm, every Sunday
Day Trips from Hobart
There's lots of great attractions which can be visited within a one hour drive from Hobart. Drive to the top of Mount Wellington where you can admire the views from the lookout or take a bush walk, such as the popular walk to Sphinx Rock. Visit the historic village of Richmond and stroll the quiet streets or have a picnic by the river. Do some wine tasting or enjoy a fine lunch at the vineyards in the Coal River Valley.
Or admire the natural beauty of Russell Falls and the Mount Field National Park. Hobart is a very easy city to drive in and out of, and is an ideal place to stay in a hotel while you explore south-east Tasmania.