In Tasmania's south is the popular Snug Falls, a gorgeous high waterfall on Snug River. It's a popular day trip from Hobart, highly regarded by those looking for a short walk with somewhere scenic to have a picnic or enjoy amazing scenery.
Snug Falls is located just a short twenty-minute drive from Hobart near the quiet waterside town of Snug. Many visitors drive through Snug, possibly stopping briefly on their way to the Bruny Island Ferry. However those with a bit of local knowledge know there are some great waterfalls, bushwalks and hidden beaches scattered throughout the Channel. Snug has its own waterfall track leading to the beautiful waterfall.
Visiting the falls can be a great day trip from Hobart of a nice addition as you explore the Channel, Huon Valley or Bruny Island.
Getting to Snug Falls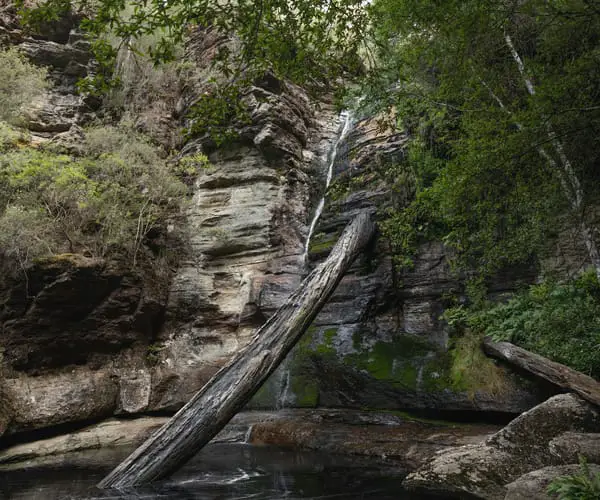 Region: South-East Tasmania
Snug is located about 25 kilometres (40 minutes) south of Hobart. Follow Snug Tier Road for about 4 kilometres after arriving in Snug, then turn left onto Snug Falls Road. Look for a sign that says "Snug Falls." Snug Falls Rd, which branches off of Snug Tiers Rd, is an excellent unsealed road that leads to the waterfall. Take courage and continue on, even if the roads grow rather narrow along the route. There is lots of parking at and around the track's beginning, as well as excellent signs indicating the track's beginning and the path to the falls.
Snug Falls Walk – Key Things to Know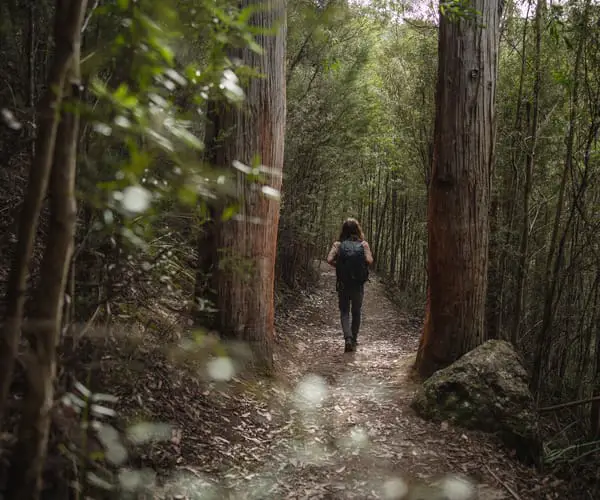 Distance: 2.1km
Time: 45 minutes return
Difficulty: Grade 3 hike, moderate difficulty
The trail is marked as a 2.1-kilometre walk to the falls and descends slowly to the base of the falls. The track can be uneven in sections, we recommend taking care particularly with young children. The track is also highly muddy after heavy rain or snow, therefore caution is advised.
Dogs are allowed but must be kept on a leash at all times.
Snug Falls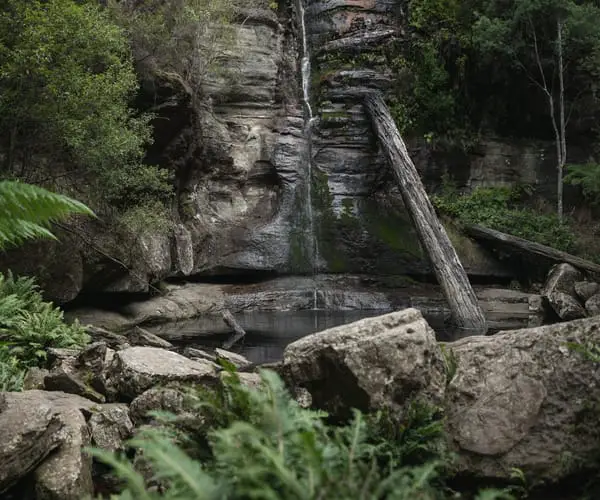 When you get to the base of Snug Falls, you'll be welcomed by an exquisite huge waterfall that cascades into a small gorge that looks like an amphitheatre. Visitors are welcome to explore the area and take in the beauty of the creek and the lonely rocky pool.
There are numerous views and photography chances for photographers in this unique and stunning region of Tasmania.
The 25 metre high falls provide a wonderful backdrop for a picnic or simply resting in nature. After a big rain, when they're at their fullest and wettest, this is the greatest time to see them. Photographers will appreciate the opportunity to capture great perspectives and views in this area which feels serene and remote, however is relatively accessible.
After you've savoured this peaceful area, be prepared to exert extra physical effort on the way back by returning the same way you came. There is a wooden bench along the trail on the way back to the car park for walkers to rest if needed.