Beaumaris is a peaceful beachside community in the local government area of Break O'Day which is in the North East region of Tasmania. It is about 13 kilometres south of the town of St. Helens and 180 kilometres from the capital Hobart and covers an area of 15.279 square kilometres. Beaumaris has a friendly population of 289 residents. The community is by the Tasman Sea and has a lot of beach-front properties for a holiday getaway, if you are looking for a suburb to spend your vacation, Beaumaris might just be that place. 
Key Visitor Information for Beaumaris
Direction To Beaumaris
If you are going to be visiting as a group, with a few friends, or as a family, it is best to drive your vehicle to Beaumaris to enjoy the view of the nearby coastland attractions. The drive from Hobart to Beaumaris takes three hours and three minutes and is 240km long. It's a straightforward drive through Bicheno down through Scamander with a beautiful view of the coastland. 
The drive from Launceston to Beaumaris can be taken through two routes, either through Upper Blessington or through Cleveland, Cleveland is, however, faster as it takes approximately one hour and fifty-one minutes (152km).
Driving from the north of Beaumaris from Branxholm would take approximately one hour and twenty-one minutes (85km). It is an easy drive that takes travelers through St. Helen with a beautiful view of nature. 
Weather At Beaumaris
The weather at Beaumaris is favorable throughout the year with the best activities at any time of the season. 
The average temperature in summer is 19 degrees celsius
The average temperature in autumn is 16 degrees celsius
The average temperature in winter is 10 degrees celsius
The average temperature in spring is 15 degrees celsius
Best Known For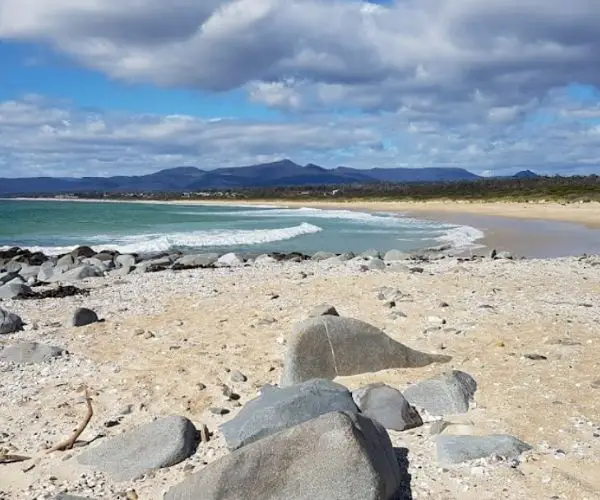 Beaumaris is best known for its great concentration of respectable architectural edifices in its metropolitan area and has housed great and prominent members of society. It is a quiet, condensed beachside town with village shops, schools, parks, mature trees, and lots of nature and birdlife. 
History Of Beaumaris
Beaumaris is named after a small town on the Isle of Anglesey in Wales, it was a former Viking settlement known as PorthyWygyr, with developmental growth traced back to 1295 when Edward I of England, having conquered Wales, commissioned the building of Beaumaris Castle as part of a chain of fortifications around the North Wales coast. In 1939, The Dunlop Rubber Company bought a large area of Beaumaris intending to build a 'garden city, but was disrupted by war and economic shortages that halted their plans, and so by the early 1950's Beaumaris was largely undeveloped. The town was however announced as a locality in 1967 after a lengthy span of architectural evolution. 
Attractions & Things To Do In Beaumaris
There are many things to do in Beaumaris, with several maritime attractions such as the wales, lighthouse, wildlife, and beautiful beaches.
Shelly Point Beaumaris – East Coast Whale Trail 
The East Coast Whale Trail is a 1.7km drive from Beaumaris, it has a series of coastal stops that can be visited with information signs about the whales and where they can be easily seen.
There are 14 trail sites scattered all along the coast, from the Gardens in the larapuna/Bay of Fires area near St. Helens in the north to Eagle hawk Neck on the Tasman Peninsula. At each East Coast Whale Trail site, there is a sign with information and stories about them and sea views to search for signs of whales. There are binoculars installed at two of the Trail sites that allow for easy sighting of the whales.
Whales are known to have the ability to throw their fins and flukes, or even their bodies, high out of the water, making great explosions on the sea surface that can be seen from far away, on a few occasions they come within a few hundred metres to shore.
Embodied Living Massage/Yoga/Breathwork 
Embodied Living Massage, Yoga, and Breathwork spot is within the town of Beaumaris, it offers a variety of services that support a healthy and functional body and mind. You get to enjoy remedial, relaxation, or kahuna massage treatment. 
Since the holiday is for relaxation, you might want to get a holistic massage to ease and address any physical dysfunction or pain, as well as address stress and emotional wellbeing.
You can also be treated to one-on-one or group Yoga classes, Acroyoga classes, Breathwork journeys, or tailored embodiment packages, where you can create your own 'in-house retreat' and receive a combination of Massage, Yoga, and Breathwork during your east coast stay.
The Surfside Beaumaris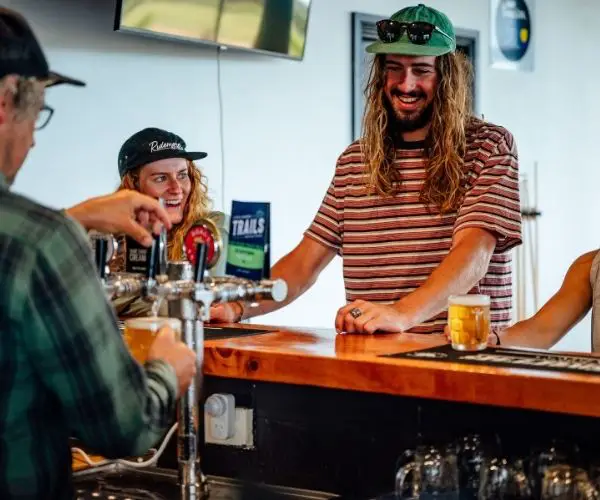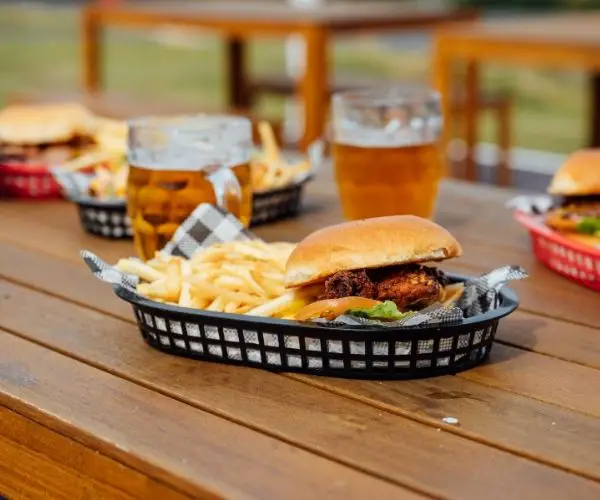 The slogan here is 'beers, burgers and beds', and all three they do with style. Located facing the beach, this contemporary and relaxing venue has become a hit for tourists and locals.
Scamander River Golf Club 
If you happen to be a fan of golfing, the Scamander River Golf Club, at the Scamander Sports Complex, offers a well-maintained par 72, nine-hole course with a Course length of 5778 meters and a feature par 5 of 569 meters. The club room also offers bar service and meals every Friday evening. The gorgeous view of the river and surrounding bush areas make this a beautiful course to play.
Scamander Fishing
If you find solace in fishing and would like to engage in such an activity, you can check out this spot. Scamander Jetty is a famous fishing spot located close to the center of Scamander where the sea enters the Scamander River and is a 4.7km drive from Beaumaris. It is also very known as a boat launching spot for people fishing for bream and other species in the Scamander River. It has a very large car park, and there is also ample room to fish on the shore of the river as well as on the jetty itself. 
Scamander Beach
Scamander Beach offers up different sorts of outdoor fun. At Scamander Beach, you'll discover the mouth of the Scamander River which is full of Sea Bream waiting to bite at your bait. You can also take a deep dive in the crystal clear waters or you can choose to surf the Tasman Sea's breaks or simply enjoy the view of the clear blue sky.
Things To Do Near Beaumaris
Serpentarium Wildlife Park 
Wildlife experiences are mostly thrilling, and you might want to delight yourself with a world-class indoor reptile exhibit based out of St. Helens displaying exotic captive-bred pythons in a museum setting at midday every day. You have presented a unique hands-on visitor experience into herpetology with keeper-assisted handling. The park features juvenile reptiles housed within extra-large feature enclosures to grow up in the Serpentarium family.
Learn a lot through interactive educational billboards that stimulate your imagination about the mysteries of the natural world, conservation ideals, mythology, sustainability, and reptile husbandry. There is also an outdoor cafe where you can relax with the option of coffee, light snacks, and lunch.
Accommodation at Beaumaris
Beaumaris Beach Guest House is on the east coast of Tasmania and would be the ideal place to stay while visiting Beaumaris. It provides an outstanding base for exploring the beauty of nature that was not listed among the attractions above, this place is a plus to do many activities within proximity to you. Explore the solitude of the Bay of Fires, untouched Freycinet, and the historical Trail of the Tin Dragon. A short walk beside Reedy Creek takes you to the pristine white sands and clear waters of Beaumaris surf beach. A simple drive north or south give access to a range of beaches and inland waterfalls, world-class mountain bike trails, fishing spots, golf courses, and wildlife reserves.
You can also indulge in a range of exquisite quality regional foods with tastes to delight anyone.