A beautiful, open attraction on the west coast of Tasmania, Henty Dunes is a must visit destination.
A wide expanse of sand is formed by a succession of gigantic dunes that stretches several kilometres inland and 15 kilometres down the coast.
The Henty Sand Dunes, which reach a height of roughly 30 metres, are a desert nestled within the rainforests of Tasmania's west coast.
The Roaring Forties, a wind that blows nonstop from South America and picks enormous speed all the way to Tasmania, created the dunes.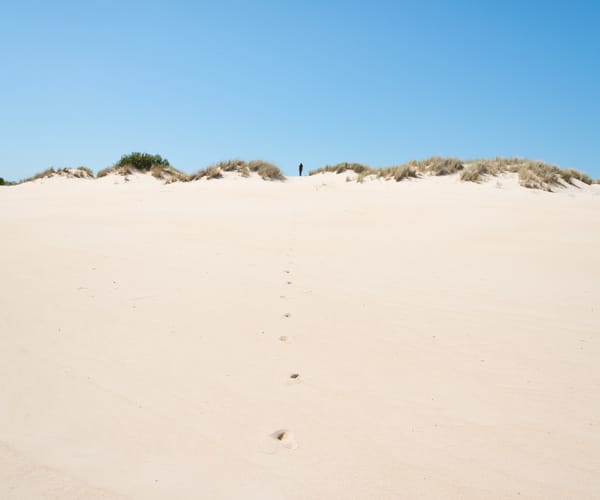 Ocean Beach, Tasmania's longest beach, is a 1.5-hour return walk from the picnic spot over the dunes.
Tobogganing down the dunes is an option for the daring, but you'll have to climb back up the dunes alone. Toboggans can be rented from a few establishments in Strahan.
Directions to Henty Dunes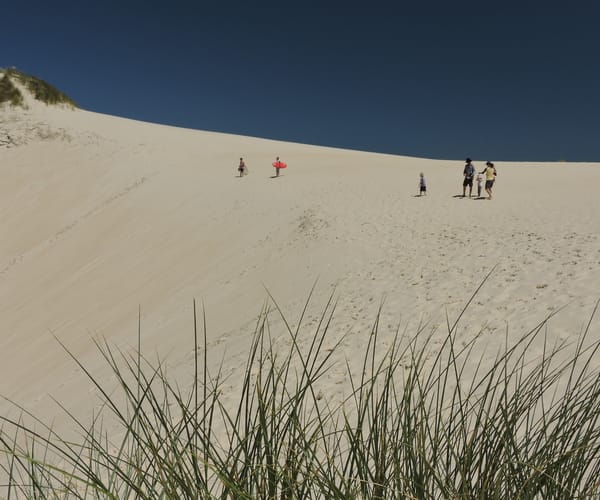 Most visitors will be travelling from Strahan if coming from the south or Zeehan if coming from the north. From Strahan, drive north along Andrew Street which becomes Henty Road. Follow Henty Road for 13 kilometres (approximately 12 minutes). Take a left when you see the Henty Dunes sign.
From Zeehan, follow Main Street in a southern direction, This becomes Henty Road. Follow this for 32 kilometres (26 minutes). Henty Dunes will be on your right.
How were Henty Dunes Formed?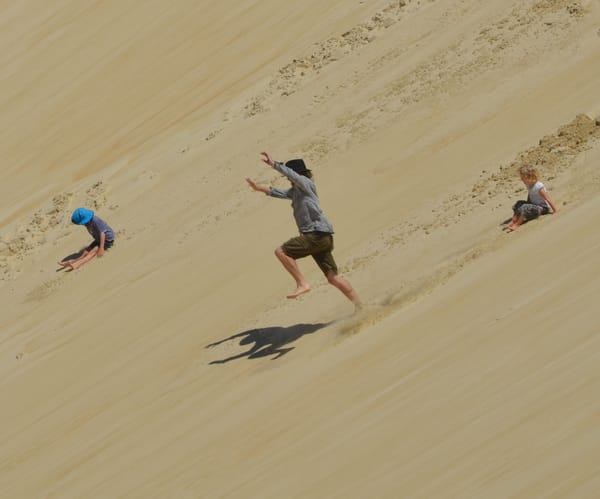 The enormous Henty Sand Dunes wouldn't have been possible without the Roaring Forties winds. At latitude 40° S, there is a relatively uninterrupted wind current. Strong northerly winds are allowed by cold fronts, which frequently feature steep pressure gradients. Because they are essentially continuous and because of the relative shift in rotating speed of the land at the Earth's surface, the Roaring Forties are able to create high speeds. The Henty Dunes, Tasmania's largest transgression dune field, were formed by powerful winds.
Henty Dunes Attractions & Walk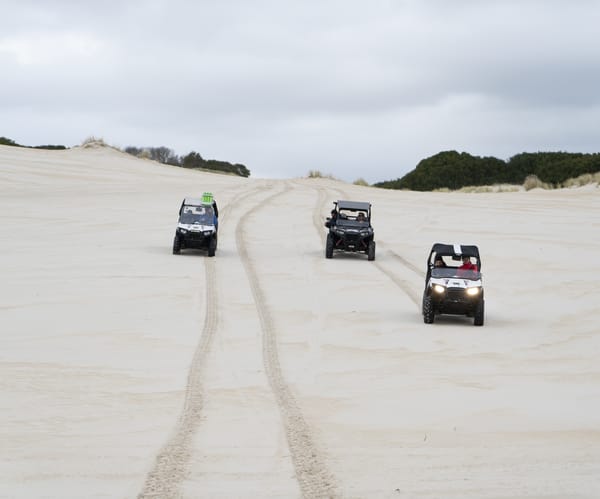 There is a nice, shady picnic place near the Henty Sand Dunes, but there are no toilets or tap water, so bring your own water and food. You'll have to stroll over a soft sand walking road to get to the spot, so pack carefully. Many visitors are content to simply hike to the summit of the lovely white sand mountains and take in the breathtaking views of pine plantations on one side and the distant west coast ocean on the other.
Tobogganing is the ultimate thrill for those who have the stamina to race up the dunes, some of which are more than 30 metres high. Before you travel, rent boards or toboggans from the Strahan Visitor Centre. Sliding down the dunes will keep all ages entertained for hours. Pace yourself because the experience is extremely demanding, and you'll have to walk back to the car park after it's all over! On windy days, sunglasses are an essential to protect your eyes from sand.
Four wheel driving on the immense Henty Sand Dunes is also popular. However this is more suited for those looking to get a bit closer to nature rather than reckless hooning. Bring recovery equipment and let someone know where you're going and when you'll be back if you're intending on driving on your own. Inquiring with locals about which access sites are currently safe to use is also beneficial.