If you want to get off the main roads and discover a great, hidden piece of natural beauty, Dip Falls is well worth visiting.
Dip Falls is situated in a remote region of North-West Tasmania in the Dip River Forest Reserve, along the Dip River. This waterfall is very unique in it's appearance due to the stepped nature, it almost looks like it was made from lego. You won't see the crowds here, but not due to any lack of quality. It's hidden location makes somewhere that only experienced local hikers know about.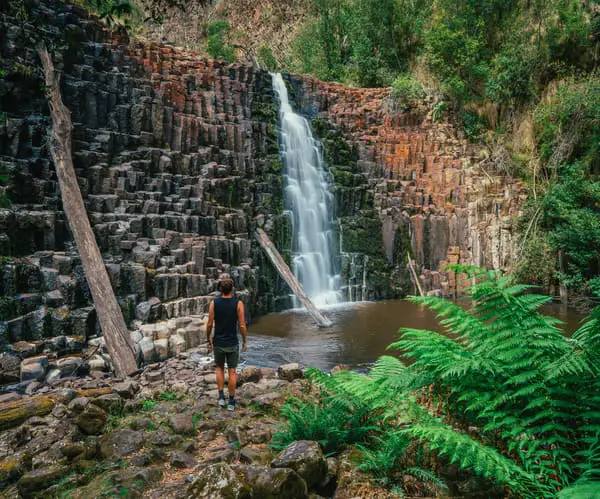 While it's a great place to visit at any time of year, like most waterfalls it can be seen at it's best after rain and during winter. Two trails go off from the carpark to a pair of lookouts with contrasting views of the two-tiered waterfall. A freshly constructed staircase leads to an overlook directly across from the lower section of Dip Falls, which is located besides the magnificent upper tier of the falls. Returning to the main carpark, continue across the Dip River bridge to a second trail that wanders through the forest for a little distance before arriving at a lookout with a superb view of the upper falls. While both lookouts are worth seeing, the top lookout is much easier to reach for individuals with mobility challenges and is marked as wheelchair accessible.
The flow of water at Dip Falls changes dramatically from a furious torrent in the winter and spring to a weak trickle in the summer, thus timing is crucial for a successful visit to the falls. If you drive a little farther up the road, you'll find the "Big Tree" little stroll, which is well worth seeing if you have the time.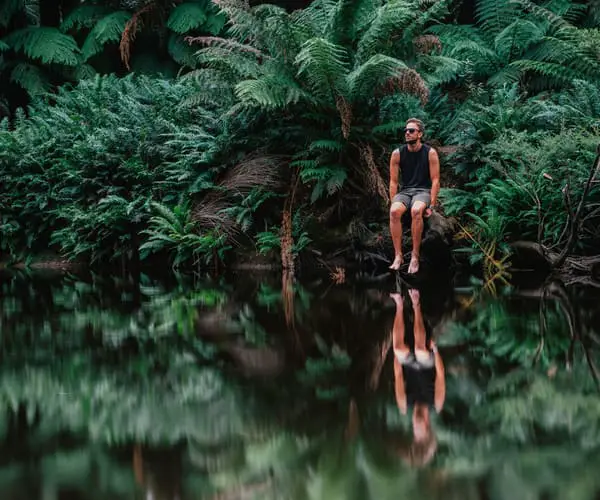 Directions to Dip Falls
Many visitors to Dip Falls travel from Devonport which is a 135km, 1 hour and 45 minute drive in a western direction.
Access to the waterfall is mostly sealed road from the Bass Highway, turning southwards along country roads, with the last few kilometres of unsealed track. Follow the Bass Highway along the north-west coast, turn left and follow Mawbanna Road (which eventually becomes Dip Falls Road), then look out for signage for the Dip Falls Track.