Great Lake (also known as yingina) is located 1,034 metres above sea level on Tasmania's Central Plateau. Prior to its damming in 1916, it was one of Australia's greatest natural freshwater lake systems. To boost storage, the Miena multiple arch dam was built across the outlet in 1922. Downstream, a sloping core rock fill dam was built in 1967. The rock fill dam was then elevated 6 metres in 1982, and a levee was constructed over a saddle on the storage rim. The lake has a capacity of 17,610 hectares and 3,178 million cubic metres of water when full.
When full, this relatively shallow lake will encompass over 18,000 hectares. It is used to generate hydroelectricity. The lake's water travels down a tunnel beneath the Great Western Tiers and into Poatina, Tasmania's second largest power facility.
Great Lake quickly established itself as a premier trout fishery after being stocked in 1870, producing trophy fish. It now produces brown and rainbow trout in mixed packs. Browns are generated naturally, whereas rainbows are stocked.
Great Lake is popular for fishing, but it's also a nice place to visit if you're looking for a quiet, secluded getaway. The scenery of this isolated region is something truly unique and a sight to behold. If your travelling from Hobart to Launceston or Cradle Mountain (or vice versa), passing through this area on Highland Lakes Road makes a scenic alternative to the more commonly used Midland Highway.
Key Visitor Information for Great Lake
Great Lake Weather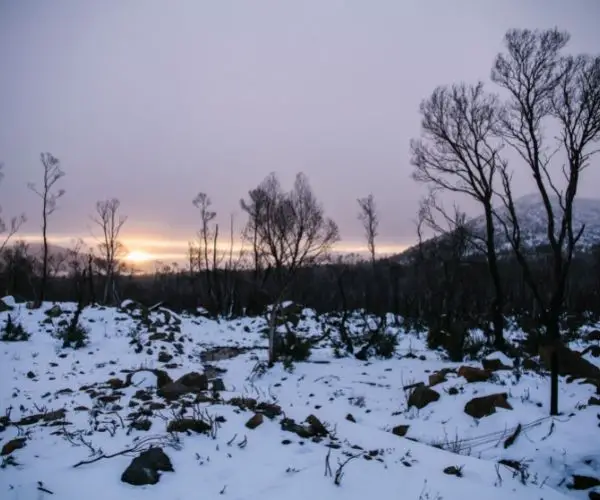 Great Lake and the Central Plateau is one of the coldest parts of Tasmania, particularly during winter where the average temperature is 6 degrees celsius. At times it will snow during winter so be careful on the roads!
The average temperature in summer is 19 degrees celsius
The average temperature in autumn is 12 degrees celsius
The average temperature in winter is 6 degrees celsius
The average temperature in spring is 12 degrees celsius
Directions to Great Lake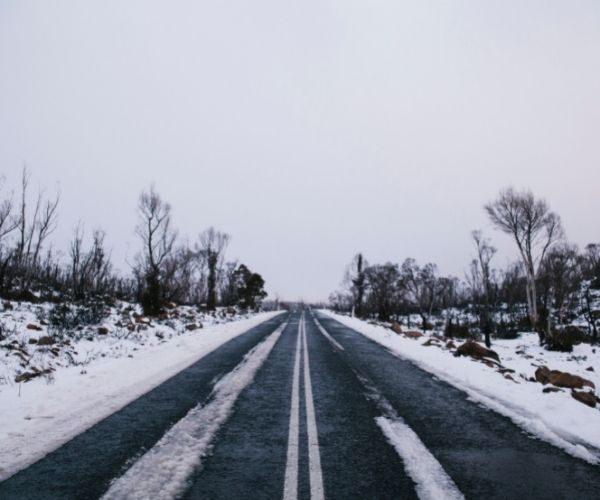 Great Lake is located in the Central Plateau region of Tasmania, slightly closer to Launceston than Hobart. You'll need your own transport to get here. You can expect to see amazing scenery on the drive. The times listed below are for dry conditions, expect this drive to take longer in wet, icy or snow conditions.
Hobart to Great Lake is a 158km drive taking approximately 2.25 hours. Follow the Brooker Highway out of Hobart, cross the Bridgewater Bridge and follow the Midland Highway to Melton Mowbray where you will turn off onto the Highland Lakes Road.
Launceston to Great Lake is a 96km drive taking approximately 1.5 hours. Follow the Bass Highway south west out of Launceston, then take Meander Valley Road at Westbury. At Exton take a left onto Exton Road which becomes Bogan Road, then at Golden Valley take a right onto Golden Valley Road and left onto Highland Lakes Road.
Best Known for
Great fishing, beautiful scenery, amazing roads.
Worth Knowing
If you're spending a whole day here or staying overnight, it's worth remembering that this is a very isolated part of Tasmania. There are limited options for buying food, you may want to bring in your own food and if necessary any medication or first aid supplies.
Attractions & Things to do at Great Lake
Fishing at Great Lake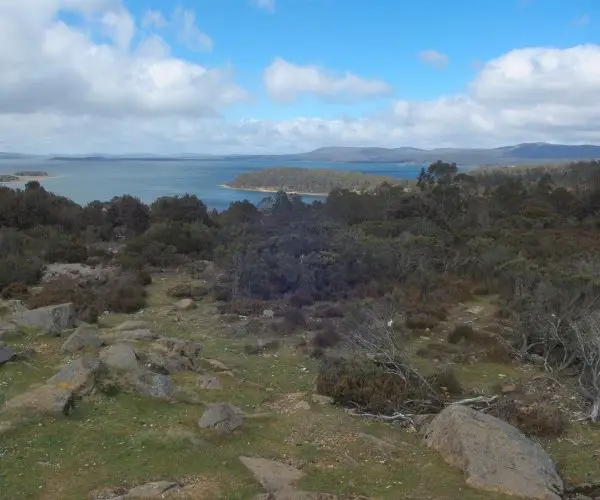 Trout will always go where the food is, at Great Lake they can often be found near rocky points jutting into deep water, shores with large boulders, or old wood stands. Concentrate your efforts in the same places if you're fishing from a boat. Weed beds are another important food source, and while they aren't always evident, they can be found with a decent depth sounder and a keen eye. If you start hooking weed on your lures, you can be sure a fish will be close by.
Some hot sites to try include The Beehives Point, which will save you time. Beckett's Bay and Todd's Corner Kangaroo Islands and Maclanachan's Point Island Bays of Canal, Elizabeth, and Cramps Reynolds Neck's eastern side. Swan, Dud, Beckett's Bay, and Todd's Corner all have good weed beds. Canal bay has a closed season to protect breeding fish, therefore check local angling rules.
Traditional lures often work here, as well as soft plastics in the 60-80mm range, such as Squidgies Fish, Wrigglers, and Whipbaits.
From May through October, most fish will be holding and feeding in deeper water, making soft plastics your best option. Trout will look up more in the warmer months of November to April, and during good Gum Beetle falls, they will move right up into the shallows, where small hardbodies, lightly weighted plastics, or flies will work well. After dark, surface lures like fishcakes or poppers can provide some thrilling fishing during the summer months.
Boating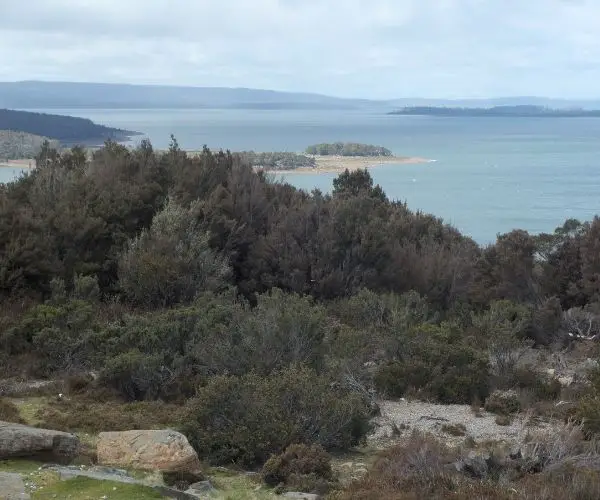 Use of boats is permitted at Great Lake, however there are some rules and recommendations. Swan Bay, Cramps Bay, Brandum Bay, and Tods Corner all have concrete boat ramps, whereas Haddens Bay has a gravel ramp. Between Full Supply Level (FSL) and roughly 17 metres below FSL, these ramps are operable. Boundary Bay, on the western shore south of Liawenee, has a gravel low-lake-level launching location. The Great Lake is subject to dramatic weather changes and can get exceedingly turbulent. Hazardous conditions can strike at any time of year and without warning. During low water periods, the Great Lake can be exceedingly shallow, with several buried navigational hazards.
At Miena Dam, Tods Corner Power Station, and Poatina Intake, keep an eye out for locations where navigation is forbidden.
Great Lakes Lookout
If you're going to make the effort to drive to Great Lake, you must visit Great Lakes Lookout. This is the best place for viewing a large section of the lake, as many parts have only slight elevation. In particular if you have traveled south from Launceston or Deloraine, this will be your first proper sighting of Great Lake and will leave you impressed with what is to come.
Things to do near Great Lake
Arthurs Lake
Great Lake is only a few minutes drive east of Arthurs Lake and is a worthy addition to your trip. It's slightly smaller than Great Lake but still very popular for fishing, boating and camping.
Nineteen Lagoons Tasmania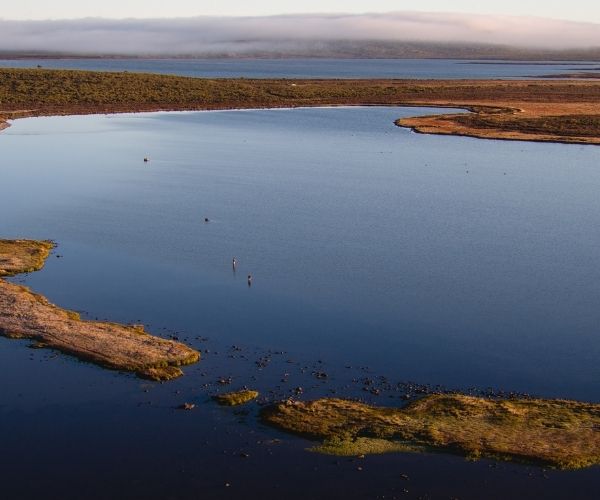 Nineteen Lagoons is a beautiful collection of large lakes, small lakes, tarns and creeks located slightly west of Great Lake. It's an anglers ideal adventure, a photographers dream and something anyone who appreciates the remote parts of Tasmania will love.
To visit Nineteen Lagoons, go to Liawenee on the western side of Great Lake. The road will take you to the more popular Lake Ada, Lake Botsford and Lake Augusta. Other lakes including O'Dells, Flora and Talinah Lagoon can be reached easily with a short walk, which adds to the adventure
The seasonal gate at Lake Augusta opens each year in spring, the date depending on the road conditions. We recommend seeking confirmation from Inland Fisheries Service before visiting.
Great Lake Accommodation & Places to Eat
Great Lake Hotel
The Great Lake Hotel in Miena offers great dining for lunch and dinner, a cosy log fire atmosphere, accommodation and a bottle shop. Chef Paul Foreman has worked in fine dining venues all over the world and has created a stunning menu of seafood, game and local produce.
For accommodation there are several options from basic options to self contained.
Central Highlands Lodge / Miena Hotel
The Central Highlands Lodge in Miena is a rugged and inviting place to grab a meal and a beer, admire the views out the large windows and relax after a day of fishing or exploring. Accommodation includes a range of rooms and cabins of different sizes, some with spas.