Are you visiting Cradle Mountain to see the beautiful scenery, but not keen or able to take on the longer walks? Or perhaps you've got some spare time to fill at the start or end of your day. Fortunately there are a also shorter walks, situated nice and close to the Cradle Mountain Lodge, which will immerse you right in beautiful wilderness.
Pencil Pine Falls, located on Pencil Pine Creek in Cradle Mountain, is an easy, 20 minute walk over the road from the Lodge store. The trail is a completely constructed boardwalk that leads to a viewpoint where you can watch the waterfall. The waterfall begins as a sequence of cascades known as the Pencil Pine Cascades before plummeting 20 metres.
If you're looking at the right time you might spot a platypus, pademelon or when it's getting dark you're bound to see possums.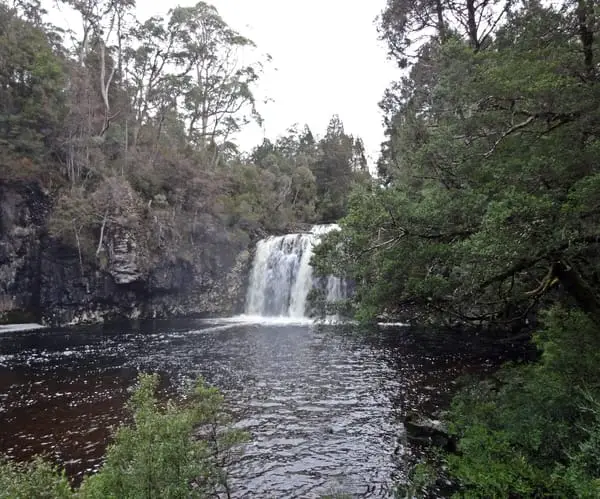 The path continues to Knyvet Falls, which is about a 10-minute walk up the trail from Pencil Pine Falls. The Knyvet Falls Track begins across the road from Cradle Mountain Lodge and may be taken to view both Pencil Pine Falls and Knyvet Falls from the lookouts. It takes around 30 minutes to return to watch both waterfalls from the lookouts.
The Knyvet Falls overlook is directly near to the top of the waterfall, although a better view of the waterfall may be found a little farther up the walk.