A beach holiday is an ideal way to get away from the daily grind and without a doubt, Greens Beach is the right place that will give you a feel of being relaxed and satisfied. In this fascinating and beautiful area, attractions are endless. There you can find forests, white sand beaches, and more appealing activities that make you fall in love with this town.
Key Visitor Information for Greens Beach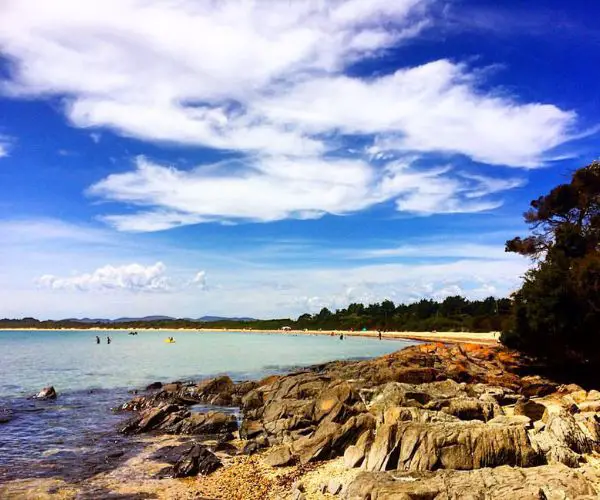 Directions to Greens Beach 
Greens Beach is a small town located in the northern central part of Tasmania, about 61 kilometers away from the town of Launceston, and lies at the mouth of the Tamar River. The two main closest Airports near Greens Beach are Launceston and Devonport. The cheapest way to reach Greens beach from Launceston is to drive and it takes about 53m. 
The distance road between Devonport and Greens Beach is 82.5 km and there are three options to travel by taxi, car, or bus. The most affordable way is to drive which costs $7-$10 and takes about 1h 10m. However, if you don't have a car, you can take line 183 bus. 
Weather at Greens Beach 
The period from December to February is considered the summer season in Greens Beach. Compared to the rest of Australia, Greens Beach is famous for its windy and cloudy days. In summer, maximum temperatures during the day are between 19.4 and 21.4 degrees Celsius and at night, it goes down to 10.3 degrees celsius. The sunniest month is January and it's recommended to wear hats. 
June, July, and August are the months of the winter and during this period daily maximum temperature is between 12,7 and 13,3 degrees celsius. Based on facts, the whole winter is moderately cold and the rainiest month of the year is July. If you want to experience pleasant temperatures and limited rainfalls, the best time for travel is from January to April. 
Best Known for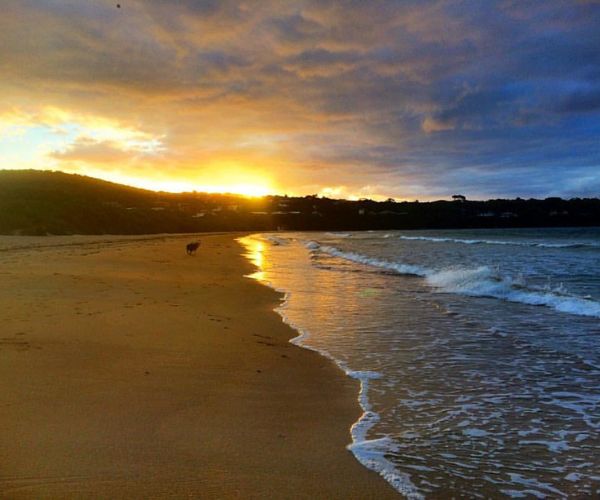 Greens Beach is famous for its caravan and holiday park, aquarium and relaxed, easy going nature. The good news for golf and outdoor sports lovers, There are tennis courts and excellent golf clubs, that are one of the best nine golf courses in the state, and these clubs allow you to take part in a variety of competitions and events. Furthermore, Fishing, boating, and swimming are the activities you can join during your travel days or just relax and walk along the sandy beach and watch a beautiful sunset. 
Attractions & Things to do in Greens Beach 
Caravan & Holiday park 
Caravan and Holiday Park is a small friendly place where you can find a variety of activities and spend an unforgettable time with your friends or family members. In this area, you can experience fishing, swimming, and boating. Furthermore, if you love outdoor sports, you can play golf and tennis there. The main facilities of this park are pet-friendly suites, a kids' playground, and a variety of restaurants just a few minutes away. 
Swimming 
Swimming is the best activity to reduce anxiety and depression and help you to improve your mood. so, if you are looking for clear, deep water and the best environment for swimming, Greens beach is the right choice for you. When the tide is in, it warms up the water, and a safe environment is created for beginner swimmers and children. However, if you are a lover of deeper water, we recommend walking out on the rocks or coastal track. 
Greens Beach Golf Club 
Golf is the favorite outdoor sport for the Greens beach community, so if you want to join it, you have a chance to play one of the best nine-hole courses in Tasmania. This is a private club that was established in 1950. They offer a variety of competitions and challenges, the course is open every day and it is considered the heart of the community. 
Things to do near Greens Beach 
Seahorse World 
If you want to explore mysterious creatures of the sea and create incredible memories, Seahorse World is a great place that is located in Beauty point,18 km away from Greens beach.it offers you a 45-minute guided tour to get to know the secret life of seahorses and seadragons, there you have a chance to gain more information about sea creatures and their behavior. After that, you will move to the Southern Ocean Aquarium, where you will have an opportunity to touch some of these creatures. Don't forget to bring your camera! 
Platypus House 
Platypus House is a great opportunity to explore the life of platypus and Echidnas and observe their behavior, both of them are considered to be must-see and unique animals. This place is located in Beauty point and it provides you with amazing educational tours that are suitable for everyone. great chance to advance your awareness and knowledge about monotremes. 
The Old Umbrella Shop 
The old umbrella shop is located in Launceston, 58 minutes away from Greens beach. If you are looking for souvenirs that are connected to the history of Tasmania, there you can find a variety of them. This shop sells antique umbrellas and gifts that have historical significance and beautiful designs. 
Accommodation at Greens Beach 
Greens Beach Magic 
Magic house is very close to Greens Beach.it has two levels and upstairs, there are four bedrooms. This comfortable place provides you with lots of amenities such as parking, a garden, and covered outdoor areas. Magic house offers you astonishing activities connected to wine tasting, golfing, bushwalking, and barbecue. The view from two of the bedrooms is one that never forgets. Furthermore, there is an outdoor area that is the perfect point to relax, drink a glass of Tasmanian wine and enjoy a day. 
Greens Beach Family Holiday Home 
If you are looking for a comfortable shack for your family, this place is the right choice. Greens Beach family holiday home offers you lots of games and activities such as golf clubs, tennis courts, and a small kayak. This shack is provided with all kinds of services and it is a 5 minutes walk to the beach. The main point is that they are dog friendly, however, they don't accept cats because of an allergy in their family. Stay at this place costs up to $140 a night. 
Greens Beach Delight 
This house is a modern one, which is placed 100m away from the beach. There are five bedrooms, two bathrooms, a terrace, and other facilities which make your journey more fascinating and comfortable. This house can host 10 guests at once. The main note is that they are not pet-friendly. The price per night can range from $400-$450.