Bushy Park is a charming small community in Derwent Valley which is located in the South Eastern region of Tasmania. It is 19 kilometers northwest of New Norfolk and approximately 54 kilometers from Hobart and spread across an area of 22.072 square kilometers. Bushy Park has a small population of 126 people in line with the 2016 Census. The community is a place with beautiful 19th-century houses, tall hop vines, and deciduous trees. 
Key Visitor Information for Bushy Park
Direction To Bushy Park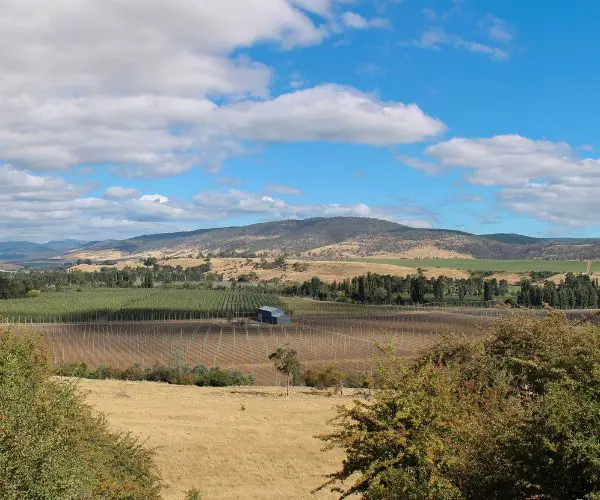 Bushy Park is surrounded by a great number of neighbouring towns which include Hobart, Westerway, Glenora, Moogara, Macquarie Plains, Uxbridge and New Norfolk. The drive from Hobart to Bushy Park takes forty-seven minutes and is 53.10km long. This journey takes you through the Montrose Foreshore Community Park down through Glenora with a beautiful view of the coastline. 
The drive from Adamsfield to Bushy Park will take you through Westerway and it takes one hour and twenty minutes to arrive at your destination (80.46km). Travelers get to enjoy the beautiful view of the highland and astonishing view of nature.
Weather At Bushy Park
The weather at Bushy Park is almost promising for travelers throughout the year. The finest time to visit Bushy Park would however be from January until April and October until December when you are guaranteed to have a pleasing temperature and little rainfall.
The average temperature in summer is 24 degrees celsius
The average temperature in autumn is 20 degrees celsius
The average temperature in winter is 13 degrees celsius
The average temperature in spring is 19 degrees celsius
Best Known For
Bushy Park is a rural community best known for beautiful 19th-century houses, moral fervor, deciduous trees, and hop fields that surround almost every building and road. It is a charming, small village with lots of enticements that include the Text Kiln, The Water Race, Hawthorn Lodge, and the Olde worlde charm. 
History Of Bushy Park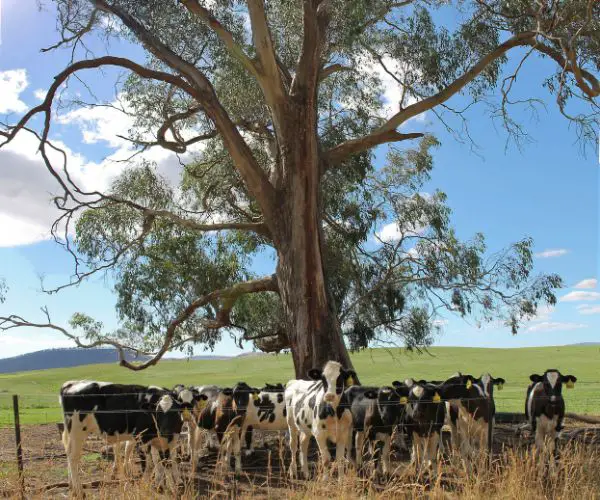 The community was first named Humphreyville by one of the first European settlers in the area named A.W.H. Humphrey who arrived there in 1812. William Shoobridge entered Van Diemen's Land with some hops in 1822 which he planted in the area. He is believed to be the first individual to plant hops in Tasmania however there are other assertions.  In 1835 William Blyth arrived in Hobart and later bought out Humphrey around 1850 and went on to change the area's name to Bushy Park after the Blyth family estate close to Hampton Court in England. A few decades later in the year 1867, William Shoobridge arrived at the Styx valley and started planting and growing hops. He was regarded by many as a remarkable man who, with the unification of religious tenacity and hard-nosed capitalism, successfully made Bushy Park the largest producer of hops in Australia. He is known to have constructed the famous Bushy Park Text Kiln. Not too far from Bushy Park is a 3 km water race also built by William Shoobridge that takes water from the dam at Styx River through to the Oast House. The water was used to propel a big waterwheel that produces electricity to dry the hops. It is believed that Bushy Park had electricity earlier than Hobart.
Attractions and Things To Do In Bushy Park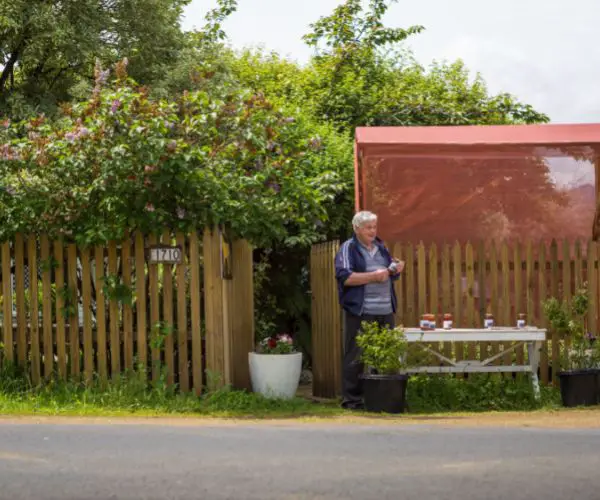 Text Kiln
If you are interested in getting a  little bit of inspiration from the ideas and beliefs of Shoobridge, who strongly believed that 'Union is Strength', you might find Text Kiln interesting. 
The Text Kiln is an Oast House, it is regarded as the most incredible building in Bushy Park. It was built by Ebeneezer Shoobridge in 1867. On the walls of the Text Kiln are written verses from the Bible, he believed the words would serve as inspiration for his workers, most notable among the Bible verse is 'and these words that I command thee this day shall be in thine heart and thy shall write them on the posts of thine house and thine gate'. 
Hawthorn Lodge
Are you a fan of history and ancient monuments? You might find visiting the Hawthorn Lodge interesting during your stay at Bushy Park.
Hawthorn Lodge was the home of Robert Shoobridge,  the son of Ebeneezer Shoobridge. It was built in 1869. The House was later turned into a guest house but recently converted to a five-bedroom private home with an astonishing driveway and pleasant garden that has oak trees, old cherry trees, apple, mulberry, Canadian sequoias, and a 120-year-old magnolia. The Hawthorn Lodge can be found on the corner of Uxbridge Road, at 1733 Glenora Road.
The Water Race
This location is also an iconic place in the history of Bushy Park worth visiting, it was built by William Shoobridge, it is a 3 km water race built by William Shoobridge that takes water from the dam at Styx River through to the Oast House. The water was used to propel a big waterwheel that produces electricity to dry the hops. 
Styx Valley
If you want to examine Tasmania's famous big trees and get the opportunity to take excellent pictures for your holiday albums, Styx Valley is where you are certain to find them. You are sure to find the largest trees in Tasmania known as Mountain Ash or Eucalyptus regnans there. Few of these trees are over 400 years old and almost 100 meters tall. You will also see the beautiful Styx River with its golden-brown color.
Things To Do Near Bushy Park
Russell Falls
Russell Falls is situated within the Mt Field National Park and is one of Tasmania's most cherished and photographed places. The falls captivate all visitors and can be accessed by an easy track that suits both wheelchair users and people with strollers. Expect to see wildlife as you walk through the path, such as cute pademelons. 
Lake Meadowbank
Lake Meadowbank is a Hydro Tasmania lake located between Hamilton and Ouse on the Lyell Highway, it is a one-hour drive northwest of Hobart. The lake is full of trout.   You can carry out activities such as fishing (you would need a license to do this), spinning or trolling for brown trout or rainbow trout, fly fishing, water-skiing, swimming, canoeing, or even camping. There are also toilets, picnic, boat launching facilities, and barbecue areas on the eastern banks of the lake that can be accessed from most shores.
Accommodation At Bushy Park
Truffle Lodge
Truffle Lodge in one of Australia's first truffle orchards, on the banks of the Derwent River in Bushy Park. The Lodge is designed and built to incorporate eco-friendly principles, and it has eight spacious safari tents, completely equipped with king-size beds, lounges, heating and cooling, minibar, refrigerators, and coffee machines. All tents have a capacious balcony with outdoor furniture including a rocking chair, overlooking the river. The tents also have an eye-catching river and valley view.  There are a few fun activities you can engage in including, fly fishing, biking, kayaking, wildlife spotting, and walks in the truffle orchard.
Heimat Chalet
Heimat Chalets' is two contemporary and modern two-bedroom self-contained farm stay chalets, suitable for couples or a family with children. It also has two luxury-powered sites for camper vans or caravans each with a private shower and toilet. It is sited on 40 hectares of farmland in the center of Derwent Valley and is an eight-minute drive from New Norfolk. You get to experience the patting and hand-feeding of lovely horses, alpaca, highland cattle, donkeys, dogs, goats, and guinea fowl.