The Huon Valley is a lovely region south of Hobart in Tasmania. It's fully of green hills, cute country riverside villages, fruit orchards, gourmet food and a range of other attractions. The biggest town among the numerous towns in Huon Valley is Huonville. The town is rich in maritime and rural heritage and has a friendly, creative population of over 17,220 people. It is such a calm and quiet town and there are beautiful sceneries of different kinds scattered at various locations. The town is quite famous for its huon pine, boutique wineries, apple orchards, and gourmet specialties. It is one of Australia's rapidly growing foodie destinations, with an abundance of dining options imaginable.
Key Visitor Information For Huon Valley 
The Huon Valley people enjoy life in a beautiful style. They usually hold a festival called "A Taste of the Huon" every March, the festival is bordered by the area's wine, food, and arts and crafts. There is also the Huon Valley Mid-Winter Fest, held every July, it involves banging pots and pans to send away evil spirits, welcoming the winter wassail, awakening the trees with melodious song, and listening to a lot of musical talents.
The valley is wonderful for kid-friendly campsites, and Huon Valley Caravan Park is one of the best on offer. It has sites accessible for motor homes, caravans, and good old-fashioned canvas tents, the Huon Valley is a distinctive location for day trips for food lovers and adventure travellers. It is advisable to go with a camera because the area is one of Tasmania's most photogenic regions, and you won't want to regret not capturing this beauty. 
Huon Valley Weather 
The most appropriate time to visit the Huon Valley would be during the summer, the weather is usually warm to enjoy the area's outdoor attractions during this period. March through May is also a good time, this is when apples and grapes are in season.
The average temperature in summer is 16 degrees Celsius
The average temperature in autumn is 11.8 degrees Celsius
The average temperature in winter is 8 degrees Celsius
The average temperature in spring is 11.5 degrees Celsius
Directions to the Huon Valley 
Most visitors to the Huon Valley will be coming from Hobart, the closest city. The drive from Hobart to Huon Valley takes thirty-two minutes, approximately 38km. The most convenient way to get there is by road, going through the A6 Highway from Hobart. Public transportation in the area is somewhat infrequent, so it is advisable you go in your car to avoid delay.
Best Known For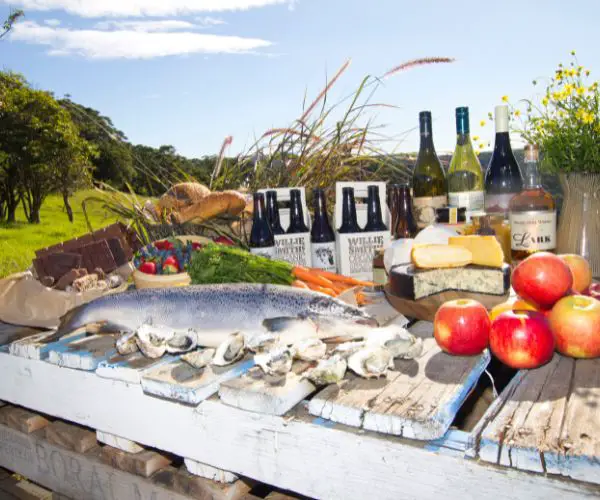 The Huon Valley is an agricultural area, notably famous for growing 83% of Tasmania apples, it also produces berries, stone fruit, and cherries. It is home to several commuter workers that work in Kingston and Hobart but chooses to reside in a rural environment. The area is also known to produce seafood as it is the headquarters of Huon Aquaculture and houses the processing plants for Tassal.  The major occupation of people in the area is aquaculture, agriculture, and forestry, followed by retail and healthcare. Another fast-growing industry in the area is Tourism, it attracts about 25% of Tasmania's tourist guests.
History of the Huon Valley 
The Huon Valley was formerly called Tahune-Linah by the Tasmanian Aborigines, the Huon Valley was later named after the French explorer Jean-Michel Huon de Kermadec, one of the first settlers in the area in the early 1820s. Due to the enormous availability of pine forests, the European immigrants that stayed in Huon Valley built a lucrative timber milling industry. The quality and strength of the timber made it suitable for boat making but unfortunately, the trees were rapidly wiped out as a result of heavy usage, and apple trees were planted as a replacement. 
The first apple tree was planted by Thomas Judd in 1843, kick-starting the industry that has made the Huon Valley well known. Other men who followed this gesture were Silas Parsons, founder of Grove, Wm. Cuthbert, Wm. Barnett, and William Geeves.
Currently, the Huon Valley is renowned for its apple production, award-winning wine cultivation, and tourist attractions. It is one of the various exceptionally beautiful valleys in Tasmania and has duly gained the name "Tourist's Paradise".
Attractions & Things to do in the Huon Valley 
Grove 
Grove is a little Tasmanian rural settlement in Huon Valley with a population of 458 people, it is located about 22kms from Hobart. When driving from Hobart to Huon, tourists are certain to come across the small town of Grove. It is home to the Huon Valley Apple and Heritage Museum, located at the Huon highway. The museum provides a sneak peek at the early life of Tasmanian settlers and over four hundred varieties of apples, few of which are grown solely in the area.
Willie Smiths Cider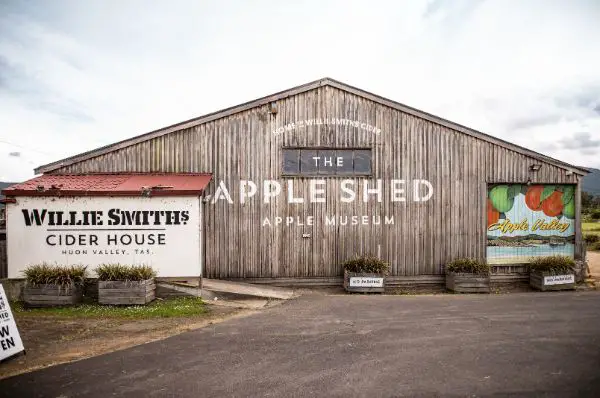 In Huon Valley is a great little apple packing shed built-in 1942, and is a 25 minutes long drive south of Hobart. The Apple Shed is also known as Willie Smiths Cider. The Cider is an award-winning establishment known to produce one of the best drinks in Australia. Charles Oates Distilling is also associated with the establishment, distilling fine apple spirits on-site.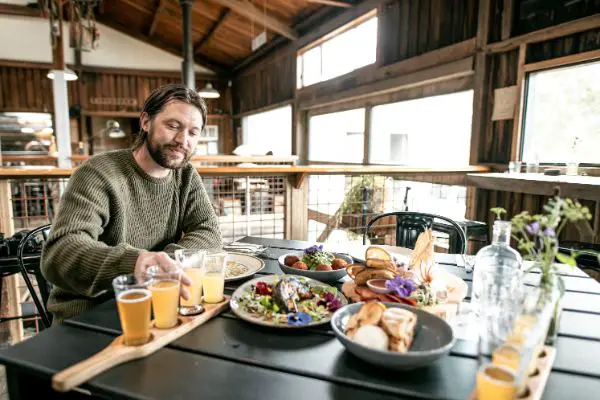 There is a lot to see in this establishment, you could take a tour of the museum and the Still, see the heritage apples on show, feast on the seriously good food, enjoy a cider tasting, and check out products from the Saturday morning market. The establishment is open throughout the year, except on Christmas and Boxing Day.
Ranelagh 
Ranelagh is an urban area in Huon Valley, Tasmania, with a population of 1,268 people. It is located about 27kms from Hobart. The Art House B&B and The Gallery are close to the town. The gallery is set in big gardens at the Art House. It is endowed with art and craft, gifts, and collectibles.
If you are a lover of art and craft, take a look at the various art on display, buy collectible paintings or original paintings, art glass, pottery, wood, fiber art, sculpture, and other artworks on display. There is also a big collection of Kimonos and Obis for sale.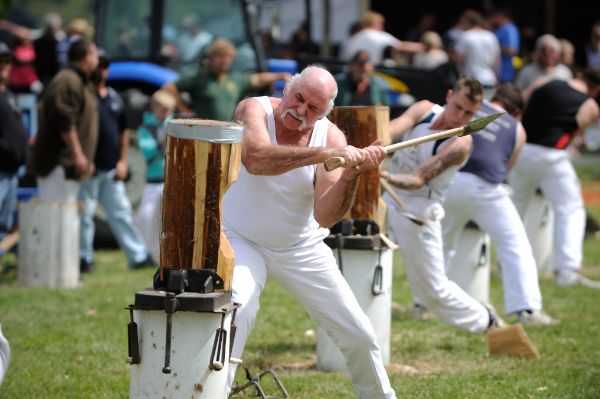 Ranelagh also hosts the Huon Show each year. This is a long running traditional farm show with lots of animals and country charm, mixed in with gourmet food and entertainment for the children.
Wine and food lovers will love Home Hill Winery. This is one of Tasmania's best wineries, a great place to enjoy lunch, taste some wines and enjoy the scenery.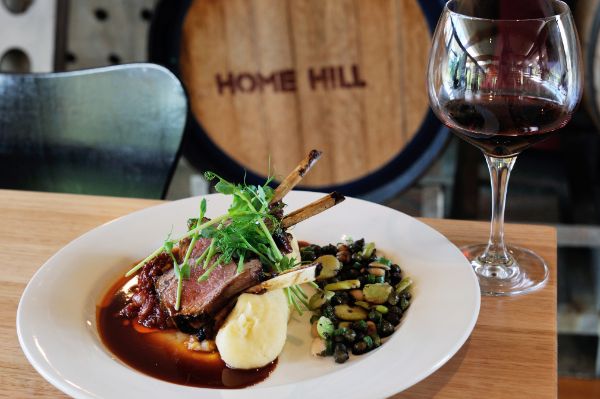 Huonville 
Huonville is a historical and captivating town located on the Huon Highway, about 30 minutes long drive south of Hobart. You will be fascinated by the beautiful scenery along the way, as you move from the surrounding hills into a valley of surprises, enjoy the views of the majestic sceneries of the South West.
Located on the banks of the remarkable Huon River, Huonville presents you with a multitude of experiences, ranging from a picnic by the river to a beautiful dining experience, astonishing bushwalks to a riverside stroll, visitors to Huonville enjoy local fresh produce including apples, mushrooms, cherries, pears, smoked salmon, and honey. It is fondly called a "Foodie's Paradise". You could select some fruit or simply get it at a nearby cellar door, you could also go fishing or get out on it in a variety of ways, there is a lot to do here.
Judbury 
Judbury is a beautiful town in Huon Valley, it is located about 34kms from Hobart with a population of 392 people. One of the closest locations to visit in this area is Mount Misery, a five-kilometre well-constructed walking track through the rainforest. The walking track begins at Huon Bush Retreats and has 30 interpretive panels examining Aboriginal and natural values. 
The Mount Misery Habitat Reserve is a collection of public and private lands. The area is protected by conservation covenants and public reserve status. Vegetation ranges from acacia groves, open grasslands, towering old-growth forest 60 metres tall, young eucalypt regrowth, 350-year-old giants, and a little section of rainforest. It is open to the public from 8:30 am.
Glen Huon
Glen Huon is a little town located in Huon Valley, it is about 34kms from Hobart with a population of 661 people. It is the home of an animal farm, you could book a farm tour for a wonderful experience of farm life, walk amongst friendly Highland Cattle and calves and be amazed at the quiet gentle nature of these animals. You will be amazed at the docile giants and their cuddly teddy bear calves. The experience is close to being on a safari, you will also get the opportunity to meet friendly silkie chickens and alpacas.
Pelverata Falls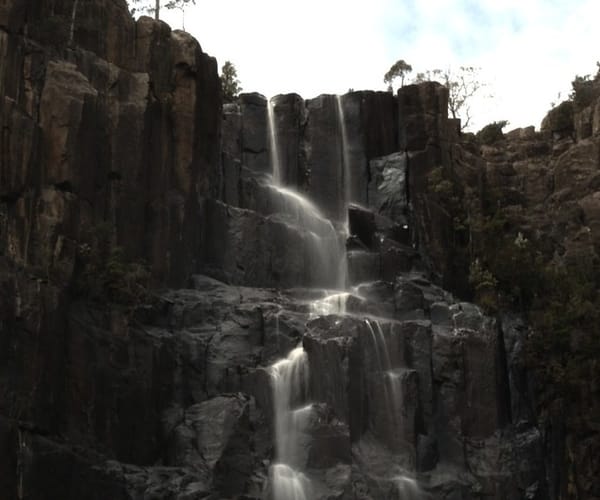 Pelverata is a rural town in Huon Valley, it is about 25kms from Hobart with a population of 206 people. Located in this town is the Pelverata Falls, one of the tallest waterfalls in Tasmania and arguably the largest in the Snug Tiers/Mount Wellington area. There are a few ways to get to the Pelverata Falls. The shortest and most convenient route starts at Pelverata, which is about a 30 minute drive from Hobart. The fall dives 114 metres at the head of a large gorge separated by the Pelverata Creek. The falls are usually seen during winter and are mostly completely dry during summer and the early months of autumn, but the rocky cliffs and canyon scenery of the area are astonishing throughout the year. 
Franklin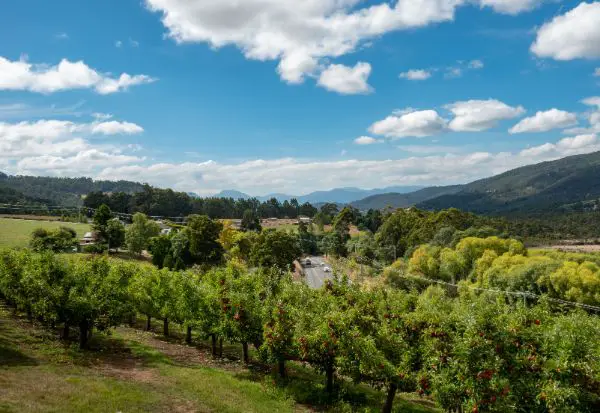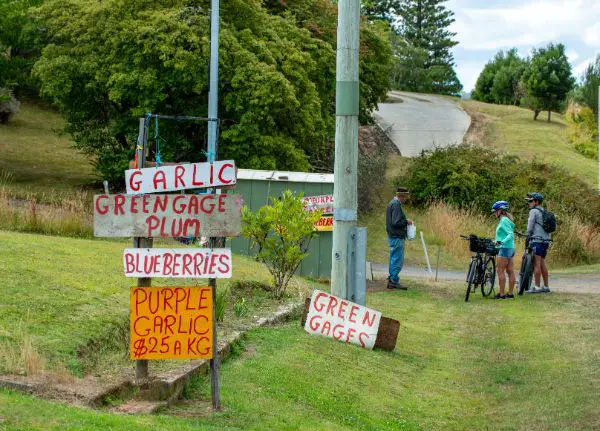 Franklin is a rural town in Huon Valley, it is about 35kms from Hobart with a population of 1094 people. This town is known for its wooden boat building industry and flawless heritage buildings. One of the famous locations in Franklin is the Wooden Boat Centre, it is a school and a guest centre where the classical craft of boat building is learned, and the history of Tasmanian boat building is also taught. Tools and timber are also on display. There are other locations worth visiting in Franklin, some of which are the gourmet cafe and the Palais Theatre.
Port Huon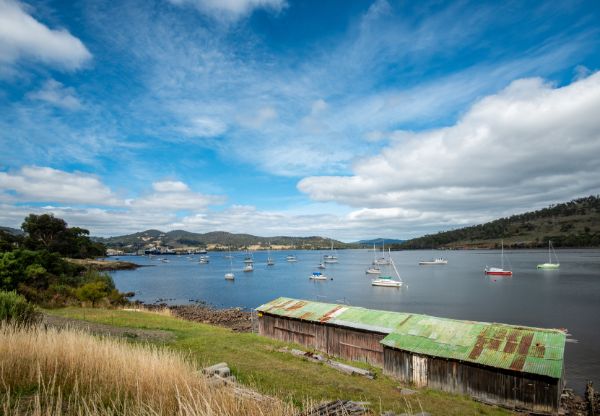 Port Huon is another small town in Huon Valley, it is about 42kms from Hobart with a population of 428 residents. Here you will find the tour company Tasmania I Drive. They focus on private and customised tours throughout Tasmania for small groups of people, a maximum of six. At Port Huon, you get to experience the world heritage forests, pristine beaches, and convict history. Get accustomed to locals who offer insight into the Tasmanian lifestyle and be amazed by the stunning scenery. You can engage in various activities such as taking walks, dining and winning, guided eco cruises, and wildlife viewing opportunities.
Geeveston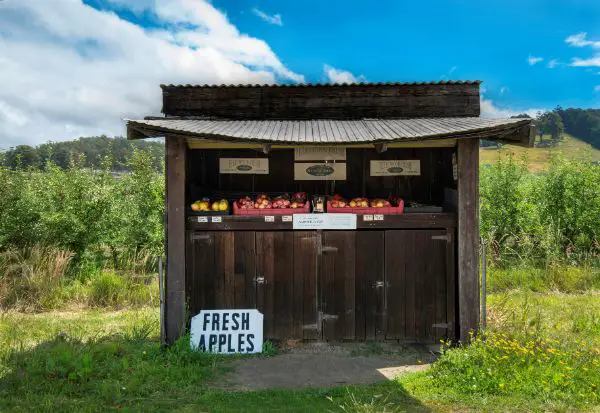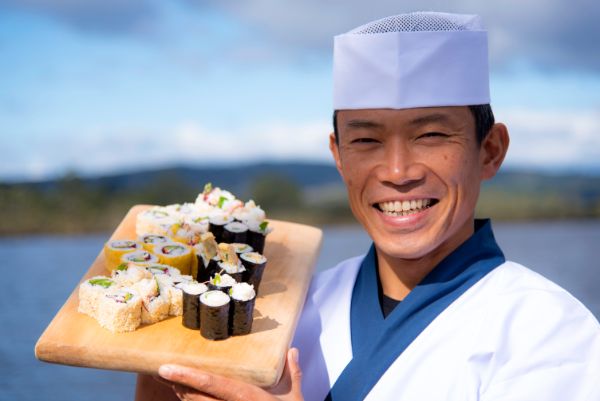 The beautiful small town of Geeveston is located in Huon Valley and is the entry point to the Hartz Mountains National Park and Arve River forests. The town is the administrative centre for the region's timber industries and was the main point of dissent in Tasmania's forestry disputes. The town is well known for wood carvings of local historical figures placed around the town clearing showing their historical tales. There are apple orchards in the nearby lush green valley and you can buy buckets of Crofton, Pink Lady, Red Delicious, Fuji apples, and Granny Smith from roadside stalls during autumn. This little town offers eateries, local art and craft, and a beautiful landscape. 
Make sure you visit Masaaki's Sushi in Geeveston. Masaaki is very well known and respected, having become a Sushi chef in Japan over 30 years' ago. When he moved to Tasmania he would sell his food at markets where it would sell out and built his reputation. He has since opened his own Sushi restaurant in Geeveston which is loved by locals and tourists.
Tahune Adventures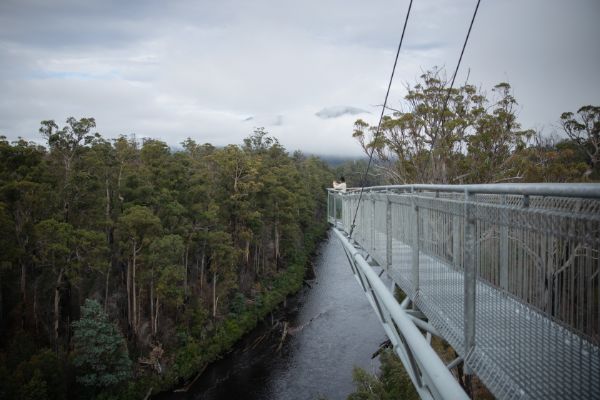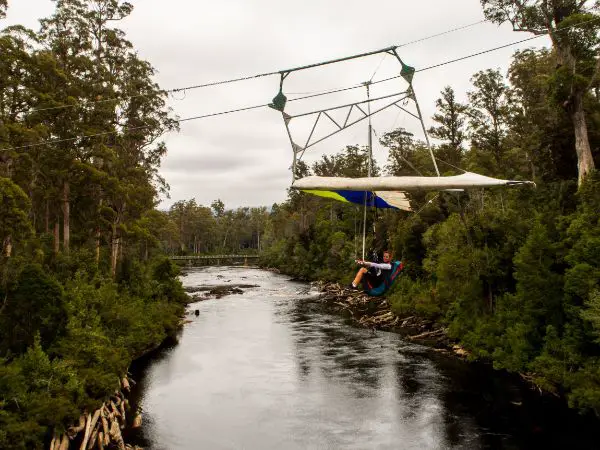 The Tahune adventure gives you an amazing way to discover Huon Valley's outstanding wild places, there are a lot of breathtaking activities to engage in, you could kick off with the amazing Tahune Airwalk, a delicately assembled walkway through the forest 45m above ground level or taken an adventure on the Eagle Hang Gliding where you fly a guarded hang-glider above the forest and over the Huon River and Huon Pine. You are certain to enjoy a mix of thrills and excitement, laid-back enjoyment, and relaxation. Other attractions include drifting and splashing on a raft, paddling, and kayaking through quiet stretches of the Picton River, among other things.
Hartz Mountains National Park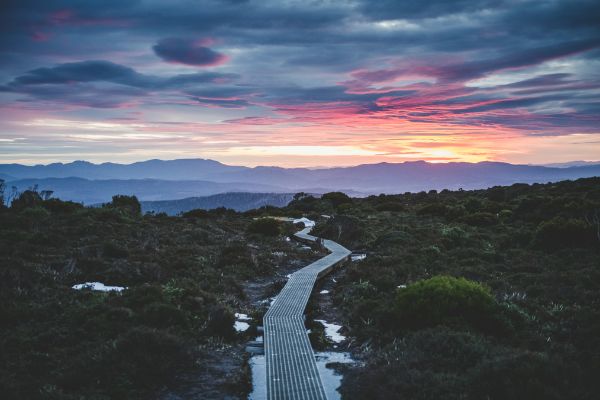 Hartz Mountains National Park is located in the southern part of the Huon Valley, it is one of the Tasmanian Wilderness World Heritage Areas and is not far from Huntsville. The park has a high backbone of dolerite rock, a variety of alpine plants and vegetation, and many varieties of animals, lakes, and waterfalls that can be accessed through well-graded walking tracks within the park. Popular bushwalking destinations like the Hartz Peak, Arve Falls, Waratah Lookout, and Lake Osborne are all a few walks away. 
Cygnet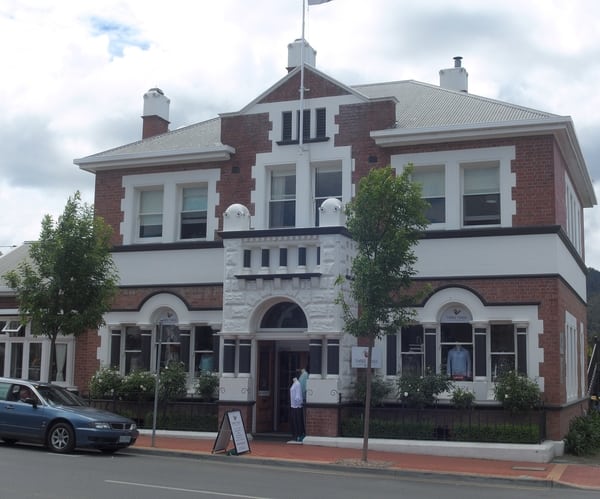 Cygnet is an urban area in Huon Valley, it is about 37kms from Hobart with a population of 1556 residents. Although the town is small in size, it is a leading fruit-producing center in the Huon Valley. It offers tourists the Cygnet Folk Festival which holds every January and is one of Tasmania's inaugural cultural occasions. Guest are entertained with music, dance, and drama by various local, national, and international artists. There are lots of art studios, craft shops, and galleries, where the works of home-based artists are on display. Award-winning wineries are also situated a few miles away at Gardners Bay and Cradoc. There is a market that operates every first and third Sunday of every month where you can buy local products on display.
Eggs and Bacon Bay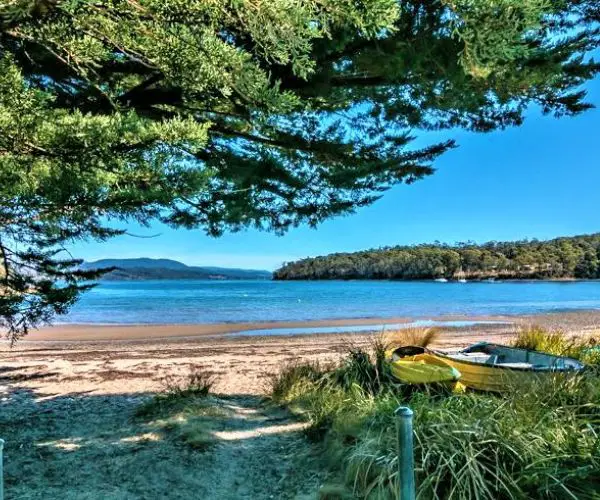 Eggs And Bacon Bay is a small rural town in Huon Valley, about 44kms Hobart with a population of 102 people. Bronwyn Clarke Ceramics is situated not so far from the area. The Bronwyn Clarke Ceramic offers different Pottery works on display with stories that inspired each design, most of which are inspired by the hues of the Tasmanian landscape. 
Local Deep Bay 'wild' clay is used and is sometimes blended with commercial clays to create pots with a special point of difference. Various range of functional tableware and exhibition pieces in an 'East meets West' style are on display. 
Randalls Bay
Randalls Bay is a rural town in Huon Valley, it is about 43kms from Hobart with a population of 47 people. It is situated 1 km to the west in the middle of Garden Island Bay. The over 500 m wide bay is southeast and accommodates a 750 m long low-energy beach on its northern shore. Increased space is provided by an extended 300 m long point for the bay, which is mostly filled with seagrass meadows and sand flats. Residential areas are situated by the base of Echo Sugarloaf at the eastern end of the bay where it is possible to link to Randalls Bay Road through Williams Road. There are toilets, camping, and picnic spots situated on the western part of the beach not too far from Randalls Creek.
Dover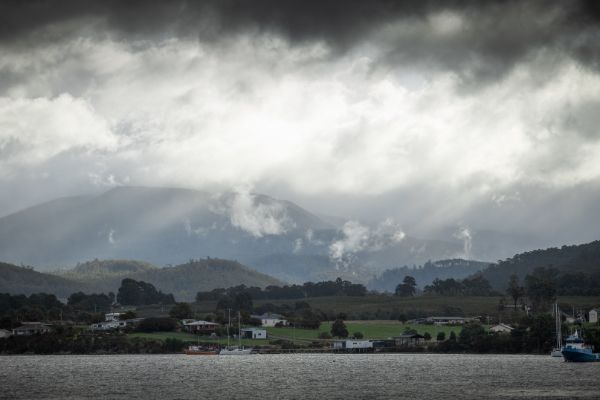 Dover is an urban town in Huon Valley, it is about 53kms from Hobart with a population of 854 people. The town is an old town of the ancient era set up at the head of Esperance Bay facing the three islands, Hope, Faith, and Charity. It is a town full of crayfish, Salmon, and abalone ready to be caught from limpid waters. There is a host to many amazing quaint houses, beaches, and groves of English trees. The Thermal Springs and Hastings Caves are also situated near Dover, you can go on a 45-minute guided tour of magnificent dolomite caves, soak up in warm thermal springs or enjoy local bushwalks. 
Southport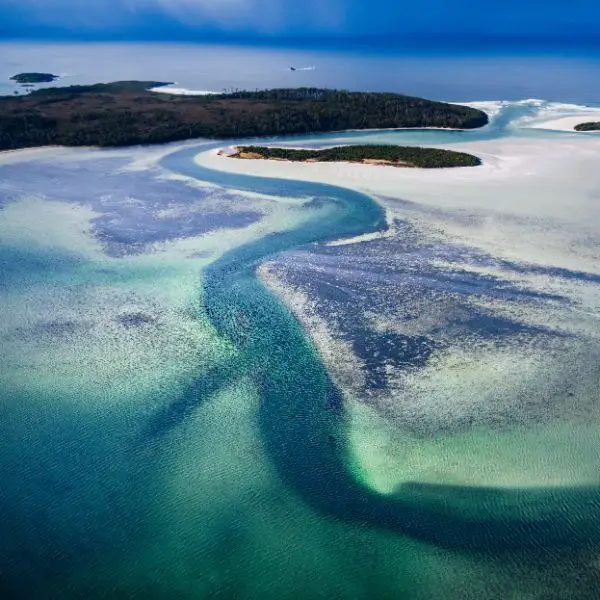 Southport is a small rural town in Huon Valley, it is about 67kms from Hobart with a population of 135 people. 5.6km away from Southport is the beautiful Lunaris Gemstones in the Far South of Tasmania, a showroom that is into Tasmanian jewellery, minerals, and fossils.
The showroom has rare Tasmanian Stichtite jewellery, Tasmanian Crocoite, and unusual Jurassic fossil fern from the Lune River. There are Tasmanian minerals, crystals, and fossils, as well as specimens from abroad.  Asides from the displays of Tasmanian fossils and minerals, most of which were discovered by the owners, guests can look at a cabinet of fluorescent minerals and see Tasmania's oldest fossil!
Hastings Caves
Hastings is a little rural settlement in Huon Valley, it is about 67kms from Hobart with a population of 44 people. One of the beautiful scenery in the location is the Hastings Caves and Thermal Springs. 
The cave is quite big and there are no tight passages. There are about 250 stairs each way, fixed with handrails. You will find within the dolomite cave an astonishing subterranean setup including stalactites, shawls, flowstone, columns, straws, the unusual helictites, and stalagmites. You can swim in the 27-degree thermal swimming pool that circulates natural thermal spring water, full of rich minerals. 
Recherche Bay
Recherche is a small rural settlement in Huon Valley, it is about 81kms from Hobart with a population of 8 residents. Recherche is well known for its bay and was the first place the French explorer Bruny D'Entrecasteaux and his crew landed in 1792. They later discovered Coal on North Point which was mined between 1841 t0 1848 by a team of 43 convicts. 
Cockle Creek
Cockle Creek is 148 km south of Hobart, a two hours drive going through Geeveston. It is on the edge of the Tasmanian World Heritage Wilderness Area and Tasmania's Southwest National Park and is the furthest you can drive in South Australia.
It is a small seaside community of a few cabins suitable for a summer swim, camping, or picnic, and also the end of the South Coast Track, the bushwalk, you can take a walk along the beach to discover the glamour of this remote place and also enjoy the amazing views of the settlement from the cliff of Maatsuyker Island.
Lion Rock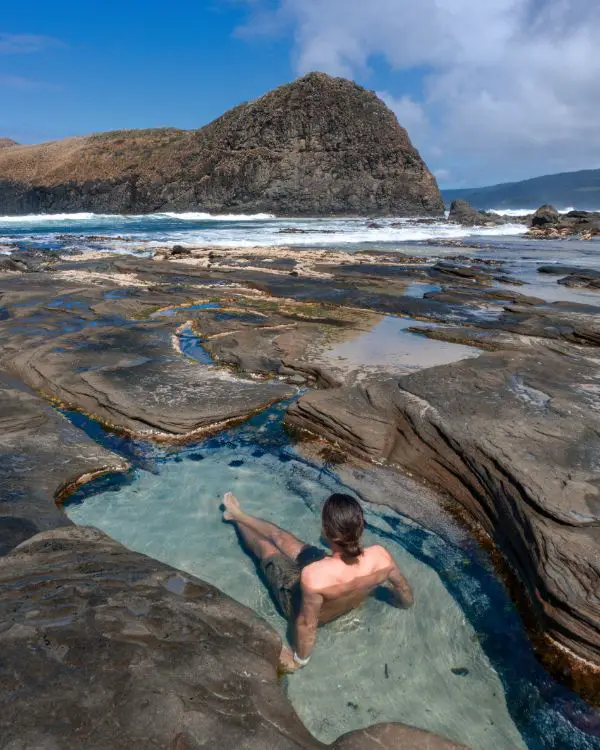 Lion Rock is an island in Huon Valley located east of South Cape Rivulet, and northeast of South Cape Bay. To get to this magnificent location you will go over the gentle rocky slopes of Moulders Hill before opening up onto duck boarded marshlands, the walking here is easy and quickly covered. This path then takes you along several tender hills, approaching the rugged dark cliff-top surrounding South Cape Bay, there is also a staircase on the far side of the cliff that takes you to South Cape Beach, toilets and campgrounds can be found inland near the creek leading onto the beach. 
Things To Do Near Huon Valley
Bruny Island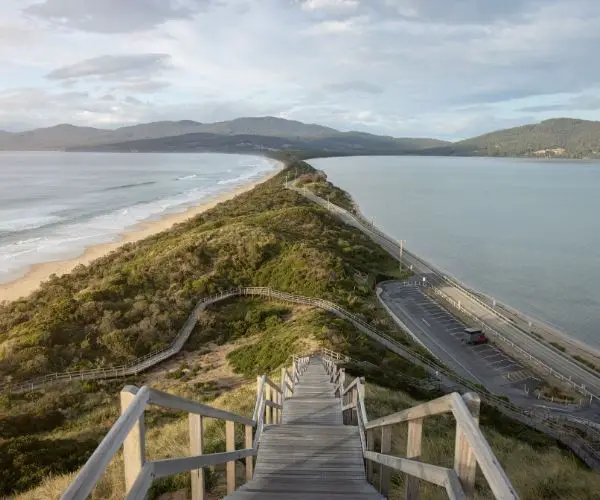 Bruny Island parks an extraordinary beauty and rich cultural landscape,  spectacular coastlines, beaches, geological wonders, mountains, rainforests, lagoons, fauna, flora, and amazing wildlife. It is located away from the crowds, the endless shops, and the clamor of city life. The island is a microcosm of the Tasmanian mainland. 
Mount Wellington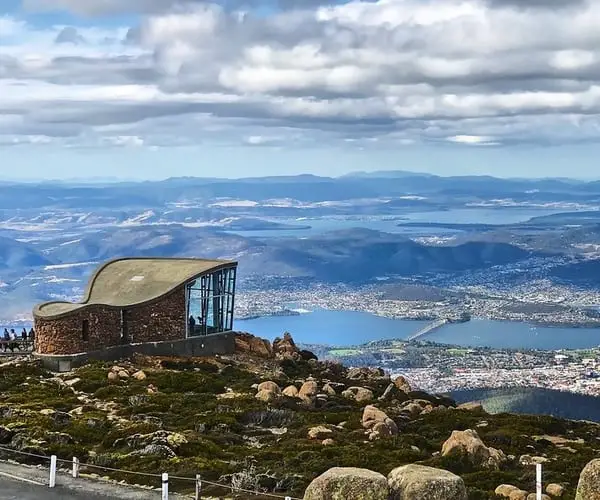 Mount Wellington predominates the Hobart skyline, soaring 1270 metres above the Hobart harbour and the Derwent River.  The Mount is a 20 minutes (21 km) drive from Hobart, delighting in the view of the rainforest, sub-alpine flora, glacial rock formations, South Arm, Bruny Island, and the Tasman Peninsula. It is interesting to note that Charles Darwin climbed this mountain in 1836 during his visit to the HMAS Beagle. The Mount also has bushwalking trails, coffee from the Brentwood Coffee food van,  barbecue and picnic facilities, cycling activities, abseiling, and mountain biking.
Huon Valley Accommodation
Huon Valley House 
Huon Valley House is at the Centre of Huon Valley, it is a contemporary home with an amazing view over the river. The open-plan living includes two dining and seating areas, four bedrooms each within their nook. The master includes an ensuite and dressing room along with its deck. It has stylish and spacious outdoor space, free high-speed WIFI, Netflix, central heating, and cooling. Board games, a piano, port-a-cot, nursing pillow, books and puzzles, and toys are available for kids.
Valley Campground 
Valley Campground is in the Huon valley located on the Crabtree Rivulet, a 25-minute drive from Hobart. It offers campsites with different-sized private alcoves bordered by native shrubs. You get to enjoy the sight of wildlife such as resident echidna, platypus, quolls, wallabies, bandicoots, and pademelons.  This campground is appropriate for motor homes, cycling travellers, self-contained campers, and those in tents.
Huon Charm – The Boathouse 
Huon Charm is a self-contained holiday accommodation beside the Huon River, located in a scenic Desolation Bay, it is a one-hour drive south of Hobart (80 km) through the scenic Esperance Coast Road. You get to explore the unique grotto, rock formations, private rainforest with tall man ferns, and a babbling brook. It is an ideal base to visit Hartz Mountain National Park, Tahune Forest Airwalk, Hastings Caves & Thermal Pool, South West Wilderness, and Ida Bay Railway among others.
Shanley's Huon Valley 
Shanley's Huon Valley is an exquisite lodge located high amongst the hills. This property is a one-hour drive from Hobart. It is a beautifully self-contained, one-bedroom luxury home. This romantic getaway gives you luxurious comfort, warmth, and the earthy feel of the original hand-built mud brick and timber cottage. You also get to enjoy the panoramic views of the valley.
Port Huon Cottages 
Port Huon Cottages offer self-contained accommodation at Port Huon. It is located in the centre of the Huon Valley at the bank of the Huon River with main attractions such as the Hastings Caves and Thermal Pool, the Tahune Forest Airwalk, and the Ida Bay Railway.
There are one and two-bedroom cottages available, including a one-bedroom spa cottage with stunning views of the Hartz Mountain Range and the Huon River. All the cottages have their balcony.
Tahune AirWalk Lodge
Tahune AirWalk Lodge is located in Geeveston and is 85km from the Hobart International Airport. At Tahune AirWalk Lodge rooms are complete with a private bathroom equipped with a shower, bed linen, and towels, while a few units of the hostel also have a seating area. The lodge has barbecue facilities, a shared lounge and a shared kitchen, a restaurant, free WiFi, and family rooms.