Tarraleah Falls (also known as Wilsons Falls) is a large waterfall located in the township of Tarraleah, in central Tasmania. This single drop waterfall, which stands between 40 and 50 metres tall, may be accessed after a short 20-minute walk through beautiful forest on well-established trails. The trail leads to a viewing platform perched on the edge of a cliff, high above the waterfall that it overlooks.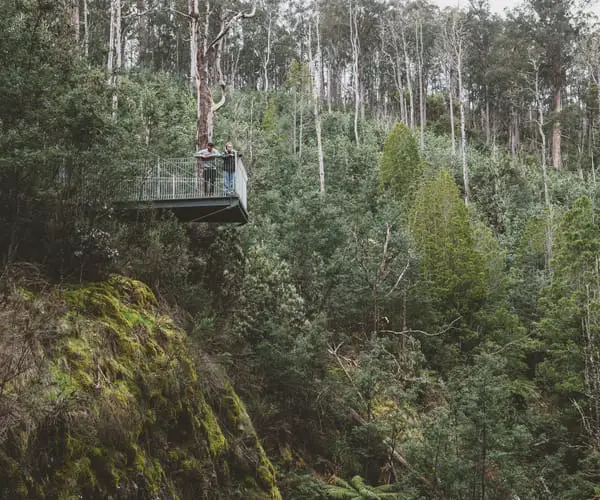 Bushwalkers and nature lovers will enjoy the way this central tasmanian waterfall plunges over a cliff into empty space – making this waterfall rather unique and a special sight to behold. Visitors may be scarce, but Tarraleah Falls is not far from the main road across the middle of Tasmania, and accessible to anyone who can spare an hour to walk through beautiful forest to get there.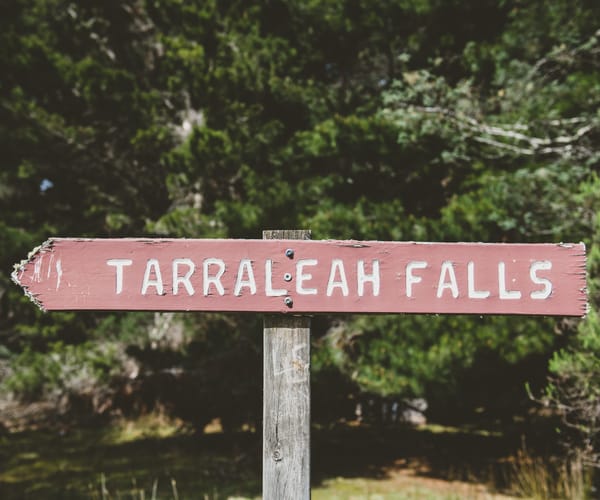 The track to Tarraleah Falls starts from the viewing area. Following the sign to a trail that vanishes into the forest, you must first cross over the big water pipes. The trek to the falls is officially around 25 minutes each way, but be aware that it may take longer.
The majority of the trail follows a gentle undulation across the plateau and is easy to navigate. The slope becomes steeper as it descends to the waterfall, but it is hardly difficult by Tasmanian standards. On a schedule, moderately fit walkers may get there and back in under an hour, including viewing time.
Tarraleah Falls Walk
2.3 kilometres
40 minutes return
Difficulty level: moderate
No dogs allowed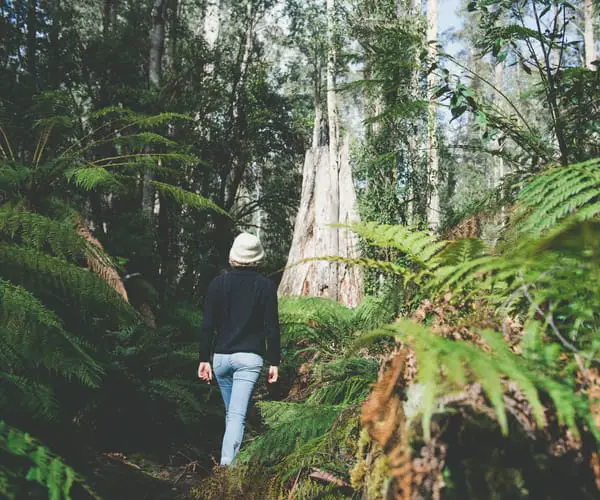 Getting to Tarraleah Falls
Tarraleah Falls is a great place to visit when driving from Hobart to Central Tasmania or West Coast destinations such as Lake St Clair or Strahan. From Hobart, Tarraleah Falls is a 122km 1 hour and 45 minute drive, situated just off the Lyell Highway.