Horsetail Falls is a nice walk and waterfall attraction just outside of Queenstown in Tasmania's rugged west. It's a tall, narrow waterfall with Mount Owen as its backdrop. In wetter months there is a great deal of waterflow, however in warmer months this decreases considerably. However, the walk offers great views of the surrounding area, it's worth doing just to see the views on the way.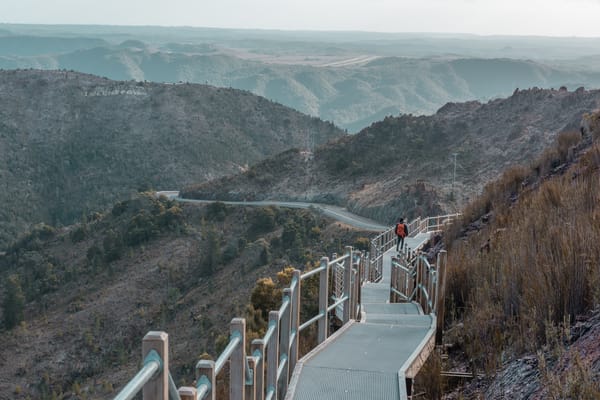 The Horsetail Falls walk is a 1.6 kilometre walk which takes an average of 30 minutes return to complete. It's a stable track which has recently been rebuilt with a wide boardwalk with handrails. It's suitable for most abilities including young children. On most days the walk is quiet, you won't bump into many people. The scenery around here is unique to the Queenstown area, being very barren from the extensive mining that once occurred in the area. While Horsetail Falls is on the edge of this and still has trees and vegetation, it's in that 'in-between' space, it's still not quiet like the rest of Tasmania. It interests those who visit and is appreciated by photographers. It's a hidden gem that rewards anyone who steps off the main tourist trail and gives it a go.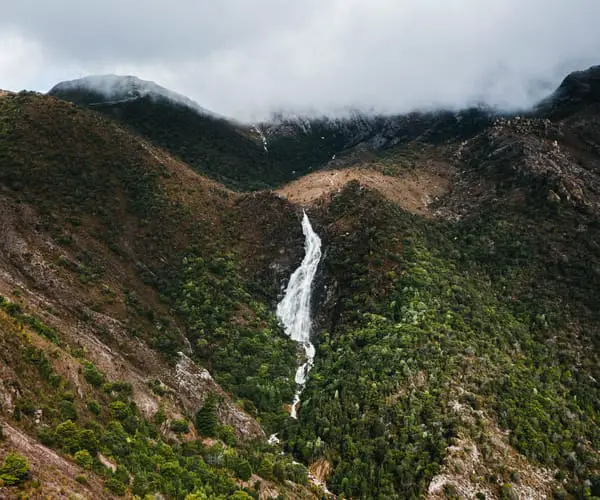 The trailhead for Horsetail Falls is prominently signposted on the side of the Lyell Highway (A10), near the top of the saddle before you drop into Queenstown. A boardwalk with a few stairs winds its way uphill around the mountain from the carpark, affording wonderful views across the falls and down the mountain towards Queenstown, before terminating at a lookout platform.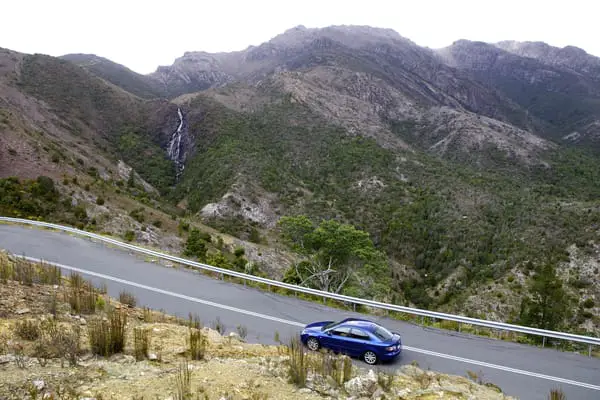 A far less established trail leads from the overlook to the top of the falls and the track to Mt Owen, although it is narrow, wet, and not recommended for inexperienced walkers. Another close attraction is Iron Blow Lookout, which has a shorter walk and great views of the mine pit and the surrounding area.