Bradys Lookout State Reserve, perched high above the Tamar River, offers breathtaking views of the Tamar River and surrounding green hills dotted with vineyards. It's a great place to admire the views while visiting the local vineyards, or bring your family or partner for a lovely picnic.
You can see all the way to the Ben Lomond plateau in the south and up to the Bass Strait in the north on a clear day. You'll also have front-row seats to a lovely Tamar River bend beyond a vineyard below.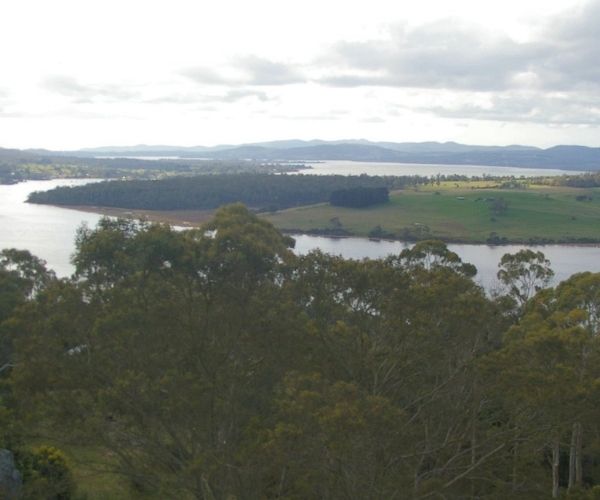 Visitors can see great views from the carpark, or walk for two minutes to the lookout. At the viewpoint, there's an instructive display about Matthew Brady, who the lookout was named after. While eluding the authorities, this prominent bushranger made this elevated plot of ground his home. He was extremely popular with the ladies, and the news of his capture brought sadness to the Tasmanian people. While he was imprisoned, gifts were thrown at him, and when he was hanged, the audience reportedly became upset.
Bradys Lookout State Reserve is ideal for the whole family, with a huge parking lot, barbecues, restrooms, access ramps, and safe viewing platforms. Before driving to this picturesque location, make sure to pick up a bottle of local wine for your picnic.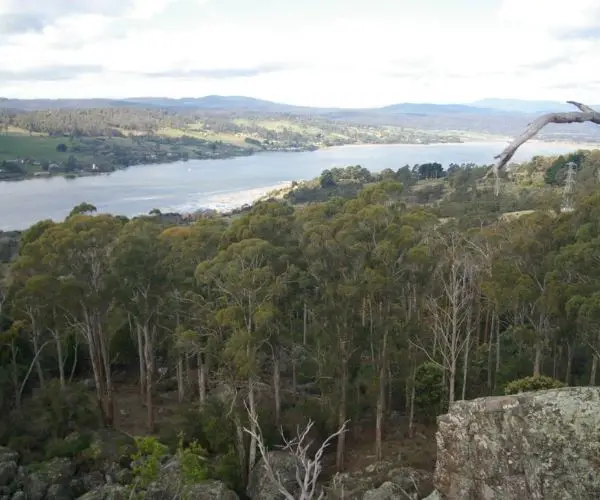 Directions to Bradys Lookout State Reserve
Address: 1876 West Tamar Hwy, Rosevears TAS 7277
Most visitors will visit be coming from Launceston, the closest city. Bradys Lookout State Reserve is a 25 minute, 20 kilometre drive from Launceston. Follow the West Tamar Highway out of Launceston and along the Tamar River all the way to Rosevears. Turn right onto Bradys Lookout Track. Drive for two minutes and you'll see a carpark.