Longford in Tasmania's Northern Midlands is a beautiful country village with an abundance of history and class for those keen to take a look. If you're keen to enjoy a bit of class with a hint of historic charm, Longford won't disappoint.
Situated only 23 kilometres from Launceston, there are many things to do in Longford and it's a great day trip destination or a nice place to stay for a few days while exploring Launceston and the other attractions in Northern Tasmania.
Take a walk through Longford's historic village and admire 34 beautifully maintained colonial properties, some of these are cafes, antique shops and hotels.
You can also catch a glimpse of Longford's motorsport history, and see part of the street circuit where the 1959 and 1965 Formula One Grand Prix was held. This course was famous for 'The Flying Mile' a stretch of road still present today, where cars reached up to 288 km/h.
Key Travel Information
Getting to Longford
Launceston to Longford is a 23 kilometre drive south of Launceston. Follow the Midlands Highway and turn off at Perth. Devonport to Longford is a one hour drive and Hobart to Longford is a two hour drive. Ideally those driving from Hobart will stay at least one night in either Longford or Launceston.
Weather
Typically one of the warmer parts of Tasmania, sheltered from sea winds and high altitudes. However like most weather in Tasmania, it can be unpredictable and change quickly. Even in the summer we recommend carrying suitable clothing for cold weather and rain.
Average Summer Temperature: 25 degrees celsius
Average Autumn Temperature: 18 degrees celsius
Average Winter Temperature: 12 degrees celsius
Average Spring Temperature: 17 degrees celsius
Best Known for
Brickendon and Woolmers Estates, a cosy village feel and a nice, quiet place to relax and explore. A rich history in horse and motor racing.
History of Longford
The Panninher (par-nin-her) clan of the North Midlands Nation had their traditional home in the Longford district.
The area was first visited by Europeans in 1806 when Jacob Mountgarrett and Ensign Hugh Piper went through, and Lieutenant Thomas Laycock stayed near the current site of the town during his overland trek from Launceston to Hobart the following year.
In 1807, settlers began to arrive as farmers were relocated from Norfolk Island to Van Diemen's Land (the original name used by Europeans for Tasmania). The settlers, who called the area Norfolk Plains at the time, were awarded land rights by Governor Macquarie.
The town, formerly known as Latour, sprang established around Newman Williatt's hotel (after known as the Longford Hotel), which he erected in 1827. Longford was renamed in 1833.
Settlers built some beautiful residences and estates with the help of free prisoner labour.
The Archer family, who were prominent among the early settlers, built a number of stately buildings and estates in the area.
Woolmers Estate, Brickendon Estate, Panshanger, Northbury, Fairfield, Cheshunt, Woodside, Palmerston, and Saundridge are all on the Australian National Heritage List. From 1817 to 1994, six generations of Archers lived in Woolmers.
Attractions in Longford
Longford's Historic Precinct
There is a National Trust brochure from the post office which guides you on a walk exploring 34 of the town's historic buildings and notable locations. These locations include the beautiful homes and shops on Wellington Street, the London Hotel at Heritage Corner, the Christ Church and the classy Woolmers and Brickendon Estates.
Woolmers Estate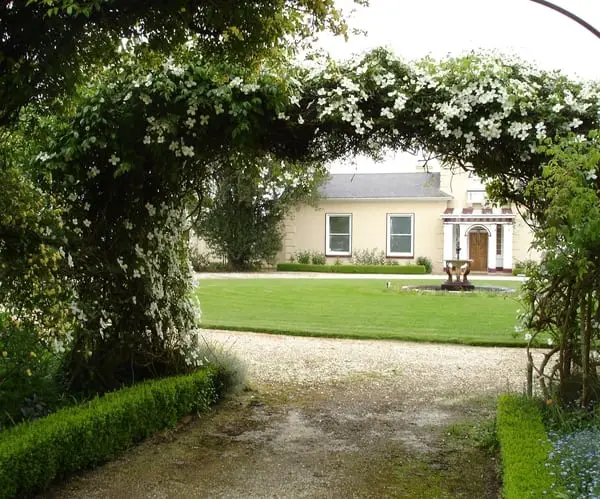 One of the most popular things to do in Longford is visit the two of Tasmania's grandest country home estates, both of which are included on the highly exclusive UNESCO World Heritage List. Woolmers Estate lies on 82ha and has history dating back to 1817. It is made up of a two-part manor house with an array of surrounding buildings including worker's cottages, a chapel, blacksmith, stables, pump house, as well as gardens and farmland. Apart from stunning architecture, this estate offers significant history in it's collections, being occupied by six generations of the Archer family. Rose fans will also enjoy the National Rose Garden in place here. Come and visit by yourself, or take a guided tour, have a meal, view the gallery or even stay the night.
Brickendon Estate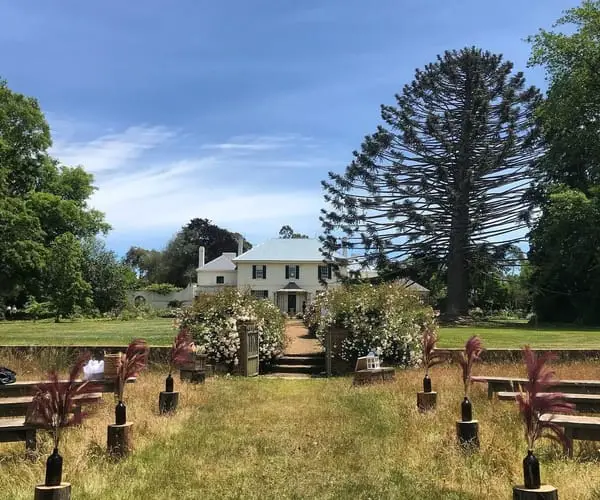 Brickendon Estate dates back to 1824 and is basically a small village and working farm which at one point held the second highest number of working convicts in Australia. See the farm village, estate gardens, take the walk to the jetty and cross the suspension bridge over the Macquarie River to Woolmers Estate. The historical significance of Brickendon and Woolmers is incredible – anyone with an interest in early settlement, or with family history which includes convicts and early settlers would find this place fascinating. Brickendon also offers tours and accommodation.
Longford Tasmania Shops
Most shops in Longford can be found on the two main streets, William and Marlborough Streets. Longford Antiques is one of those rare antiques stores from yesteryear, a hub of classic treasures that you would never see in the hustle and bustle of the city.
Collective Longford and Wisteria Lane Fashion and Gifts have local artisan wares and unique items of interest. Longford Berries is a great place to pick your own berries or enjoy the cafe and farm atmosphere.
Places to Eat in Longford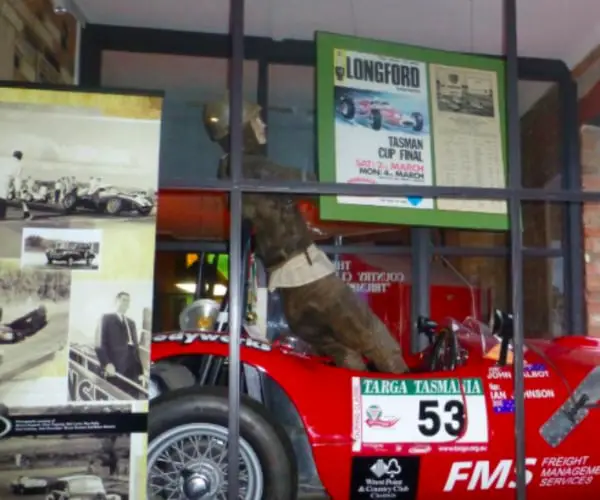 While visiting Woolmers Estate, drop into Marjories Woolmers Estate restaurant. It's often common that restaurants or cafes within major tourist attractions are more focused on convenience and lack quality and substance, however Marjories bucks the trend. Sit inside or outside and enjoy the beautiful gardens.
The Blenheim Inn Hotel is a great old fashioned pub that's family friendly and offers hearty meals that everyone will enjoy.
The Country Club Hotel Longford is a great place for motorsport or history enthusiasts to drop in for a pub meal or a drink. There is a vast wealth of memorabilia to educate and engage anyone who walks in the door.
Accommodation Longford Tasmania
Woolmers and Brickendon Estates offer accommodation in self contained farmers cottages, and is a popular choice for those who want to spend a bit of time here and experience everything these world heritage areas have to offer.
Pashanger Estate is another option to consider. It has the classic colonial architecture and estate feel, with less people and options such as a tennis court, cycling and fishing.
Racecourse Inn is a highly rated colonial bed and breakfast, that's only a few minutes walk from centre of Longford.
The Longford Riverside Caravan Park is another great option, situated on pretty grounds on the Macquarie River.
Nearby Attractions
The cute historic country village of Evandale is only a 10 minute drive east of Longford. It's a great place to casually explore and see the Sunday Market, antique shops and fine foods.
See the beautiful countryside and stunning colonial style accommodation at Cressy.
Images of Woolmers Estate and Brickendon Estate are from their respective Facebook pages.