Bothwell is one of the classic old inland villages in Tasmania. The village is based with fertile surrounding farmlands in the Clyde River Valley. It was settled in 1824, mostly by Scottish settlers. Today it still has a Scottish feel, with one of Australia's best whisky distilleries, Nant Distillery, and Australia's oldest golf course, Ratho. It's a place with a rich history and a sense of pride. It's held on to what makes it great and what makes it interesting.
There are many interesting things to do in Bothwell, such as visiting the Nant Distillery, Ratho Golf Course, admiring the heritage listed buildings, fly fishing, cheese tasting and visiting the biennial spin-in.
Key Travel Information
Getting to Bothwell
Hobart to Bothwell is only a one hour (77km) drive. It's an easy drive and a great day trip from Hobart, however many people will visit Bothwell while driving from Hobart to Launceston or Hobart to the Great Lakes. Follow the Midland Highway and after Kempton turn left onto the Highland Lakes Road, where you'll only need to drive for about 15 minutes to reach Bothwell.
Weather
Bothwell is inland and doesn't suffer the harsh sea winds that the coastal region of Tasmania faces. The summers here are some of the warmest in Tasmania. But the winters are cold. Very cold!
Average summer temperature is 24 degrees celsius
Average autumn temperature is 17 degrees celsius
Average winter temperature is 11 degrees celsius
Average spring temperature is 16 degrees celsius
Best Known for
More heritage listed buildings than you can poke a stick at! Fine whisky, and a great place to play golf! 
Best Attractions in Bothwell
Explore more than 50 Heritage Listed Buildings
More than 50 heritage listed buildings, 18 of which are protected by the National Trust. Many of these are old sandstone colonial architecture from the early to mid 1800's. These include numerous buildings on or near Alexander Street such as:
Thorpe Watermill (1825)
Nant Whisky Distillery
St Luke's Presbyterian Church (1831)
Wentworth House (1833)
The Crown Inn (1836)
The Literary Society (1837)
Priory Country Lodge (1848)
Nant Mill (1857)
St James Chapel (1857)
Catholic Church of St Michael and All Angles (1891)
This village is off the main highways and provides a nice quiet environment for walking and exploring things which take your interest. Collect a self-guided tour brochure from the Golf Museum. 
Nant Whisky Distillery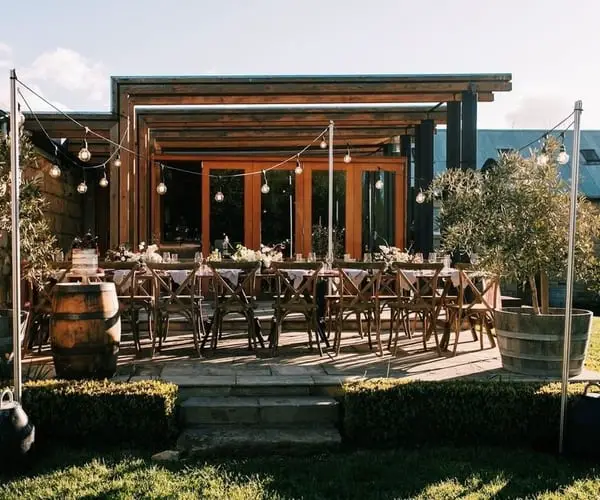 Boutique whisky distilleries are popping up more frequently, but not many come close to Nant. Nant Whisky is a key part of Bothwell and one of the village's top attractions for many reasons.
The property has enormous historical significance, the whisky is known to be in the world's top 50 whiskies, and the distillery is a major attraction and one of the best things to do in Bothwell.
Nant Whiskey is pretty good, and that's not just our opinion, it's been highly rated on a global scale.
The property also has a working farm with Angus Cattle which Bothwell is well-known for, as well as Suffolk Sheep. In normal times, you could visit Nant Distillery for a tour, however with COVID-19 and reduced tourist numbers in the area, the tours have been suspended until further notice.
Play Golf at one of the Oldest Golf Courses in Australia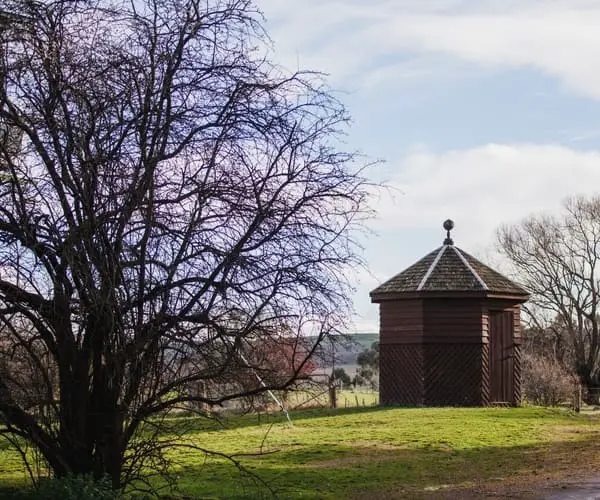 Ratho Farm in Bothwell, takes the honour of being Australia's oldest golf course. It was laid in the 1830's by the Reid Family, who emigrated from Scotland in 1822. The course has been very well maintained and holds onto the character of its past. Like traditional Scottish courses, it's a public course; you'll also see the odd sheep or two to keep the grass short (but not on the green). Like early golf courses, the lack of automatic watering systems means that the golf course offers varying conditions throughout the year, with different grass length, thickness and hardness in different seasons. There is also some nice, cosy accommodation available.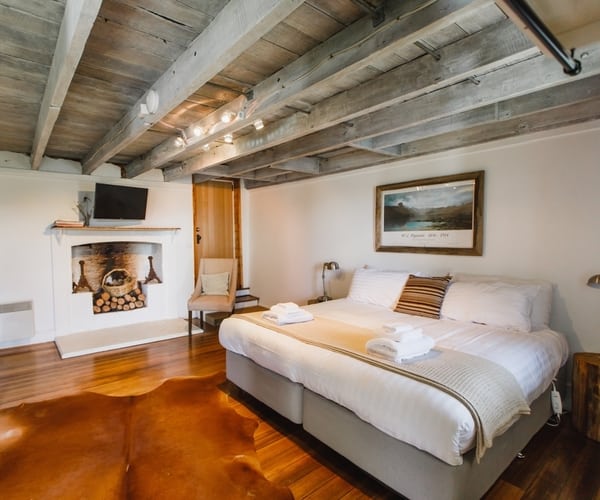 The Australasian Golf Heritage Museum
If you're a golf fan visiting Bothwell to see Ratho Farm, you have to add the Australasian Golf Heritage Museum to your things to do list. This museum explains the evolution of the game from the early centuries to it's introduction to Ratho Farm in Australia, where the Bothwell area at one point had up to five golf courses.
See an extensive collection of golf clubs, putters, feathery golf balls used in the 1400's to 1800's, and many photos, paintings and documents which shaped the evolution of the great game of golf.
Fly Fishing
Bothwell is a great place to base yourself for a few days while you enjoy some of Australia's, if not the world's best fly fishing. When you're having a good day there's some excellent fishing to be had, with some great brown trout to reward you. The Clyde River that runs through Bothwell is a great place to start, but in the Bothwell and surrounding Central Highlands there are many private lakes that are well stocked with fish.
Even if you're experienced at fly fishing, don't be afraid to ask for a bit of local knowledge, as this can really help you to find the best locations and make the most of your trip. There are many tour operators who offer varying packages. These vary from those who just want someone with local knowledge to go fishing with or the complete luxury trip with accommodation and gourmet food provided.
Bothwell Spin-In
How many destinations can you name that hold a spin-in? The Bothwell International Highland Spin-In and Fibre Festival displays some fantastic work and intriguing stories around the creative use of wool and other natural fibres. There are numerous events here including a fashion design competition, hand craft competition and the longest thread competition which attracts entrants from all over the world.
Banner Image: Ratho Farm, Bothwell. Source: Lusy Productions.