If you've made it to the rugged west coast, it's well worth stopping in to see the view at Ocean Beach Lookout.
This is the perfect spot to view one of the best beaches on Tasmania's west coast. Gain views of a spectacular beach that spans over 30 kilometres. It's sandy and wide and often has massive waves. Enjoy the expansive views and hear the waves crashing in.
Enjoy looking out over some of the most rugged waters in Tasmania. Situated between Hell's Gates at Macquarie Harbour at the southern end and Trial Harbour in the north, this part of Tasmania has raw beauty with a hint of intrigue and mystery. Ocean Beach Lookout lets you admire and appreciate it from a safe distance!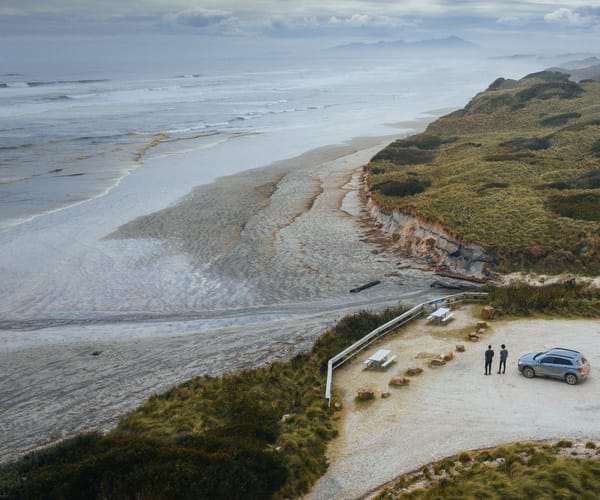 If you're keen to explore the beach, it's a great place for a walk. If you're keen for a swim or surf, it's only suitable for strong, highly experienced swimmers. The waves can get large and there are often rips. There are also no lifeguards on duty.
The beach can also be accessed by four wheel drive. Please be careful to avoid environmental damage, look out for other people and try not to get bogged. There are two river mouths that can cause difficulties. For the best advice on four wheel driving here, ask the locals.
We recommend that visitors bring warm clothing and if you're staying for a while it's best to bring food and water. The closest shops are in Strahan.
Directions to from Strahan to Ocean Beach Lookout
Most people visiting Ocean Beach Lookout will be traveling from Strahan, which is the closest town and a popular place for tourists. It's a short 5 kilometre, 7 minute drive. Simply drive west along Harvey Street towards Pontifex Street and then continue onto Ocean Beach Road. You'll see Ocean Beach Lookout and the adjacent car park on your right.