Cradle Mountain symbolises the clean, fresh and green image that Tasmania is known for. The Cradle Mountain – Lake St Clair National Park has a world-class network of walking trails to explore, ranging from short, simple strolls to the renowned Cradle Mountain Summit and the multi-day Overland Track.
Even if hiking boots and backpacks aren't your thing, you'll be hard pressed to resist the allure of the well-formed trails that lead to unexpected discoveries. It's often said that Tasmania has some of the best scenery in the world; some of the best is found right here! Cradle Mountain's allure is undeniable, no matter how you look at it.
This beautiful national park is teeming with wildlife, including Tasmanian devils, quolls, platypus, echidnas, wombats, and the very curious black currawong.
This is one destination to put at the top of your things to do list. As it's somewhat remote, make sure you spend at least two nights here, preferably more. Trust us, when we way it's remote that's a good thing, you'll feel like you've entered another universe.
Key Visitor Information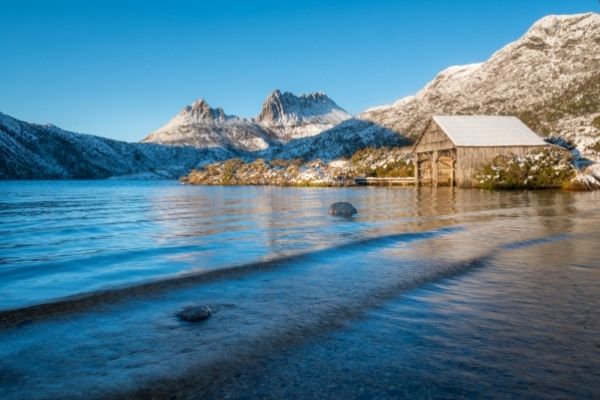 Directions to Cradle Mountain
There are bus tours which visit Cradle Mountain, however we recommend bringing your own vehicle so you can spend a bit more time exploring. Launceston to Cradle Mountain is a 2.5 hour drive (139 kilometres). You'll go in a south-west direction, taking the Bass Highway to Deloraine, where you'll take Mole Creek Road to Mole Creek where it becomes Liena Road, then Mersey Forest Road the rest of the way. 
From Hobart, it's a 4.5 hour drive of 293-318 kilometres depending on which route you take. Most people take the Midlands Highway almost all the way to Launceston, turning off at Perth to go to Deloraine, where you can then take Mole Creek Road to Mole Creek where it becomes Liena Road, then Mersey Forest Road the rest of the way. However, for a real interesting drive, turn off the Midlands Highway not far out of Hobart at Melton Mowbray and go right through the centre of Tasmania to Deloraine. You'll enjoy going through Bothwell then past some amazing central Tasmanian bush past the Great Lakes. Parts of the road near the lakes are a bit rough, but before and after the lakes you'll come across some of the best driving roads Tasmania has to offer.
Weather at Cradle Mountain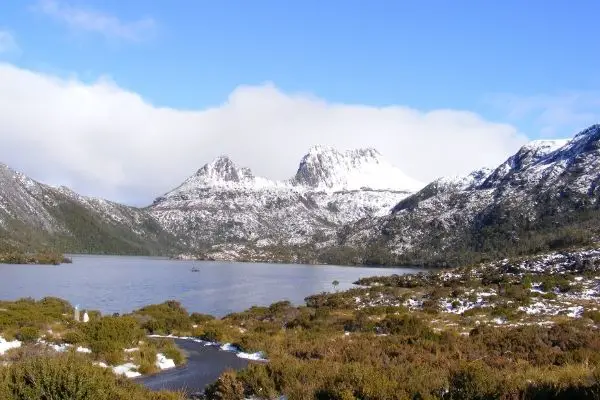 It's important to remember that the entire Cradle Mountain region, not just the summit, is located at a high altitude. In winter it's freezing cold and even in summer, there will still be cold days.
During late autumn, winter and early spring there will be light to moderate snowfall, and outside of these times it's still possible to encounter snow. Fortunately you can still visit when it's snowing, many attest that this is when Dove Lake and the surrounding mountains look their prettiest.
The Dove Lake circuit is mostly done on a timber boardwalk track which makes it fairly easy during most snow conditions. However if your goal is to hike to the top of Cradle Mountain, unless you're a highly experienced hiker who is looking for a challenge, you're better off doing this in warmer weather.
Average temperature in summer is 18 degrees celsius
Average temperature in autumn is 10 degrees celsius
Average temperature in winter is 6 degrees celsius
Average temperature in spring is 12 degrees celsius
Best Known for
The amazing views from Dove Lake with Cradle Mountain in the background. Staying in cosy cabins during winter. Wombats running freely near the lodge. Being the highlight of many traveller's holidays in Tasmania.
Other Things to Take Note of
You'll need a Tasmanian national park pass to visit the majority of walks and sites which are located within the Cradle Mountain – Lake St Clair National Park. A day pass can be purchased on arrival at the visitor information centre, which is open daily from 8:30am to 4:30pm. Alternatively if you're visiting multiple national parks on your holiday, longer passes can be purchased.
Shopping facilities here are very limited, we recommend stocking up on food, petrol and other essential items in Deloraine on your way to Cradle Mountain.
History of Cradle Mountain
Tasmanian Aboriginal people have lived in the Cradle Mountain region for about 35 000 years. They used bone, stone, and timber implements to hunt animals and harvest food plants. The Aboriginal community of today maintains a close connection to this cultural setting.
These Aboriginal homelands were visited by explorers, prospectors, trappers, hunters, wood getters, and graziers from the 1820s until the park was declared a reserve in 1922. Large mines and railways were proposed for the region, as well as farms and plantations.
However, it was the idea of Austrian-born Gustav Weindorfer and his wife Kate that led to the designation of Cradle Mountain as a national park. Gustav said from the summit of Cradle Mountain in 1910, "This must be a national park for the people for all time."
In 1912, the Weindorfers erected 'Waldheim,' a primitive house and guest lodge in Cradle Valley. Weindorfer and a small number of enthusiastic supporters battled for the region's preservation, and in May 1922, an area of 63 943 hectares was gazetted as a Scenic Reserve.
In 1982, Cradle Mountain–Lake St Clair National Park received a high level of recognition for its outstanding beauty by being included as a Tasmanian Wilderness World Heritage Area.
Attractions & Things to do in Cradle Mountain
Dove Lake Circuit Loop Walk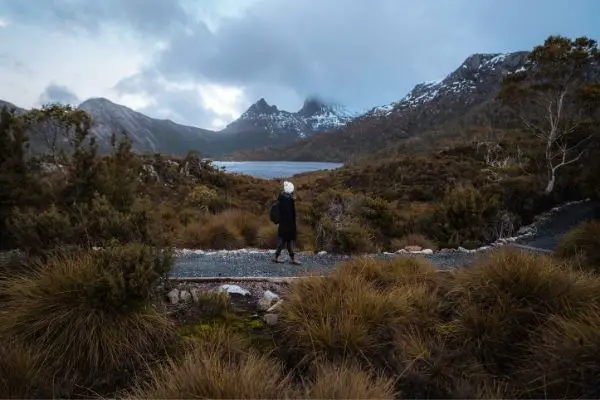 You've probably seen many photos of Cradle Mountain in the background with a large lake in front. That lake is Dove Lake, and you walk around this stunning attraction and take in a variety of amazing views.
The Dove Lake Circuit is a 6km walk which takes approximately 2-3 hours, depending on your fitness level and how many times you stop to admire the beautiful scenery. starts from the Dove Lake carpark,
The trail winds around Dove Lake, beneath the mountain, and then returns to the starting point through spectacular rainforest. The hike passes through some of Tasmania's unique vegetation, including buttongrass, myrtle, sassafras, fagus, and King Billy pine.
Marions Lookout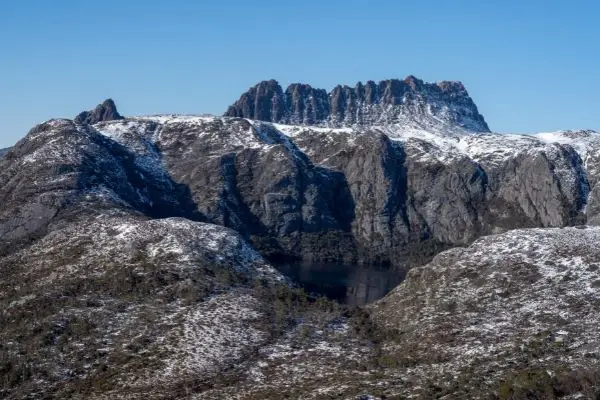 Dove Lake Circuit and Marions Lookout is a 10-kilometre grade 3 circuit walk in Tasmania's Cradle Mountain Lake St Clair National Park. The hike should take about 3-4 hours to accomplish.
The Marions Lookout walk is an excellent choice if you're looking for something more challenging than the Dove Lake circuit but less intense than the Cradle Mountain summit. It will lead you around Dove Lake and up to Marions Lookout. On a clear day, the vistas are spectacular.
The lookout is located on the edge of a high glacier-carved plateau, providing excellent views across mountain peaks and Dove Lake. The trek is popular with Cradle Mountain visitors, especially in the summer when the alpine wildflowers are in full bloom.
You have three choices for getting to Marions Lookout. The Overland Track past Crater Lake, Dove Lake past Wombat Pool, or a hard straight ascent from the Dove Lake Circuit are the three options. Crater Lake and Wombat Pool are the most popular walks, and they may be done in either direction. A metal chain is available to hikers to assist them with the hardest section of the ascent.
Cradle Mountain Summit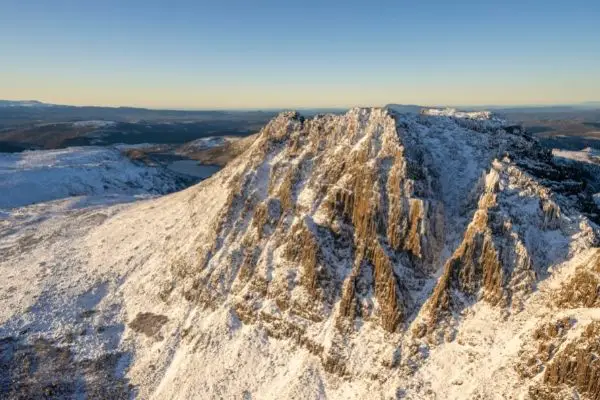 While thousands visit Cradle Mountain each year, only a small number of these visitors attempt and conquer the Cradle Mountain Summit.
This is a lengthy, steep, and often challenging path to the peak of a stunningly magnificent mountain. This walk is only for highly experienced walkers and should only be tackled in suitable conditions. It's a full day of walking, at 8 hours return and 12.8km in distance. The start of the walk starts of easily, towards the end you're scrambling over large, steep, and often slippery boulders.
Walkers should bring appropriate all-weather clothing, food, drink, first aid, navigation, as well as be prepared for some steep, exposed scrambling. The trek is not recommended if there is a chance of wind, snow, or rain.
Crater Lake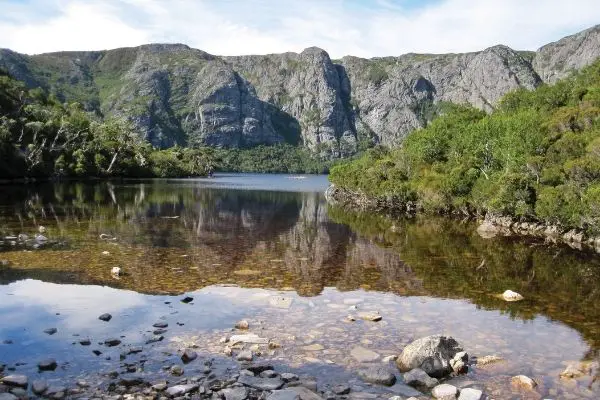 Crater Lake is a 2 hour, 5.7km walk with moderate difficulty. Some sections are steep and contain steps or rough surfaces, however most of the track is easy to manage.
This lovely stroll around a number of pleasantly varied alpine lakes reveals the enormous force of the thick ice and snow that previously blanketed this area. The route also features some intriguing alpine plants and provides trekkers with an alternative when low cloud and rain are battering higher paths.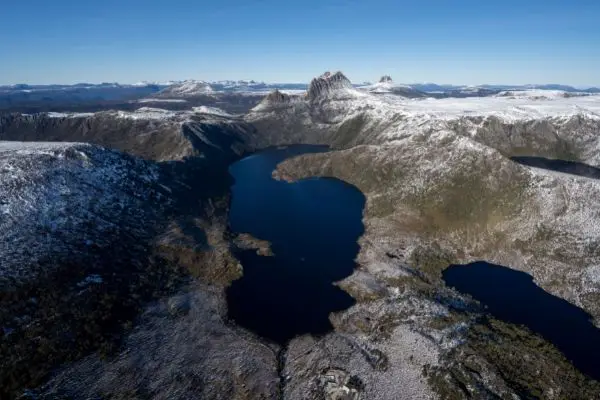 Crater Lake, located halfway around the circuit walk, is a typical cirque lake formed when glacial snow and ice carved out a crater-like hollow that is now filled with water. The smaller lakes, Lake Lilla and Wombat Pool, are equally beautiful.
Enchanted Walk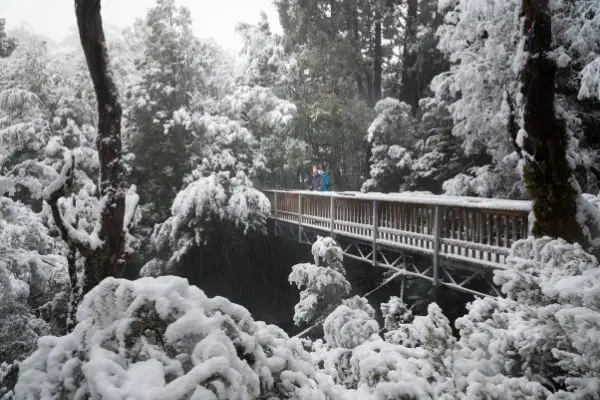 This is a lovely little trek that gives you a taste of Cradle Mountain and is appropriate for people of all ages. This 20 minute walk is located near the Cradle Mountain Lodge, and is a nice choice if you're looking for a short walk at the start or end of your day. It begins at the bridge that spans Pencil Pine Brook and winds its way through a beautiful, mossy woodland and along a cascading creek. Look for brightly coloured fungus, especially during the colder months.
Pencil Pine Falls & Knyvet Falls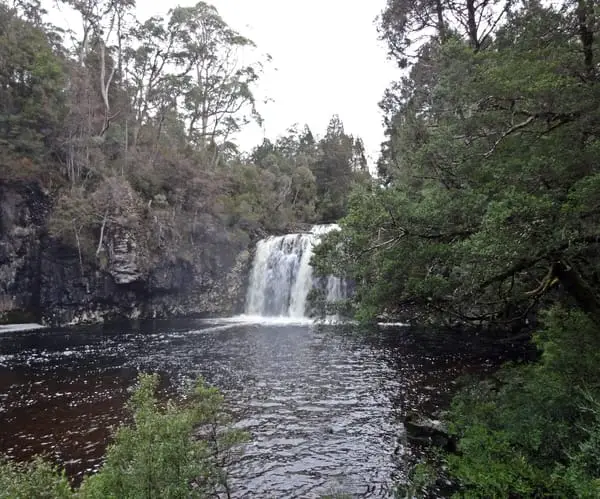 Pencil Pine Falls, located on Pencil Pine Creek in Cradle Mountain, is an easy, 20 minute walk over the road from the Lodge store. The trail is a completely constructed boardwalk that leads to a viewpoint where you can watch the waterfall. The waterfall begins as a sequence of cascades known as the Pencil Pine Cascades before plummeting 20 metres.
The path continues to Knyvet Falls, which is about a 10-minute walk up the trail from Pencil Pine Falls. The Knyvet Falls Track begins across the road from Cradle Mountain Lodge and may be taken to view both Pencil Pine Falls and Knyvet Falls from the lookouts. It takes around 30 minutes to return to watch both waterfalls from the lookouts.
The Knyvet Falls overlook is directly near to the top of the waterfall, although a better view of the waterfall may be found a little farther up the walk.
Hansons Peak
This is a fantastic hike that takes you from the lake all the way up to one of the higher peaks surrounding Dove Lake. There are a lot of steps and one portion has a chain to aid you ascend, but the trek is relatively safe for fit people.
On this walk you'll enjoy views of a number of sites along the way, including Dove Lake, Lake Hanson, Mount Hanson and Twisted Lakes.
The Overland Track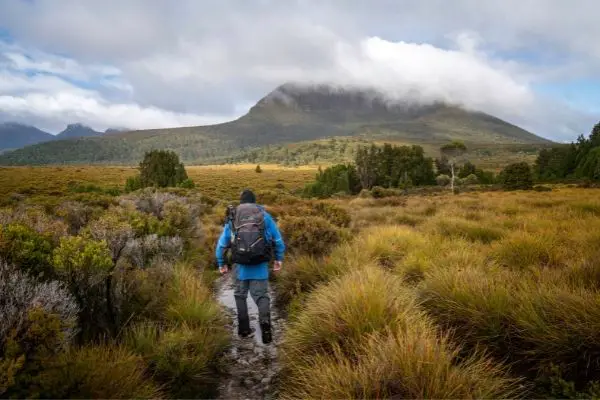 The Overland Track is a world famous multi-day expedition, a hike on every bushwalking fanatics bucket list. It's a six day 65 kilometre walk, however many walkers extend this by taking side tracks such as the Cradle Mountain Summit and the tallest mountain in Tasmania, Mount Ossa.
The Overland Track ends at Lake St Clair, and along the way there are huts and tent platforms to make life easier at the end of a long day of walking. There is a booking system in place to avoid overcrowding and environmental damage.
Accommodation at Cradle Mountain
Peppers Cradle Mountain Lodge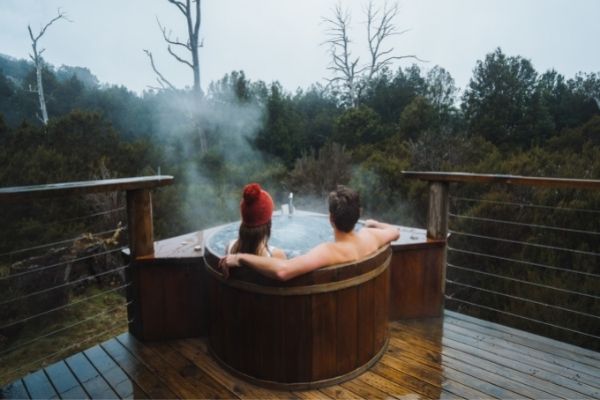 Cradle Mountain Lodge is a long established favourite for visitors, being located in a prime position next to the national park entrance. It's a cosy facility built to blend in with the surrounding environment. The hut-style accommodation is comforting after a long day of adventures, with some rooms offering spas with stunning views of the surrounding bush.
There are highly acclaimed restaurants and bars, and on most days you can see wombats running around near the main lodge building.
Cradle Mountain Highlanders
Enjoy curling up in front of the fire in cute timber cabins, only 5 minutes from the national park. The inside of the cabins feature exposed Tasmanian timber, with some featuring spas and mountain views.
Cradle Mountain Wilderness Village
A great self contained facility also only a few minutes from the national park. The accommodation is built warm for the cold Cradle Mountain weather with double glazed windows and electric heating. There are children's play areas and an onsite restaurant.