Doo Town is a quirky little beachside town located on the Tasman Peninsula on the way to Tasman's Arch, the Blowhole, and the Devil's Kitchen. The town dates back to the 1930s, when Hobart architect Eric Round started a tradition that is still practised today.
On his weekend cottage, Round hung the name plate "Doo I." Charles Gibson, a neighbour, answered with a plate that read "Doo Me," followed by Bill Eldrige with "Doo Us." Eric Round nicknamed his shack Xanadoo later on.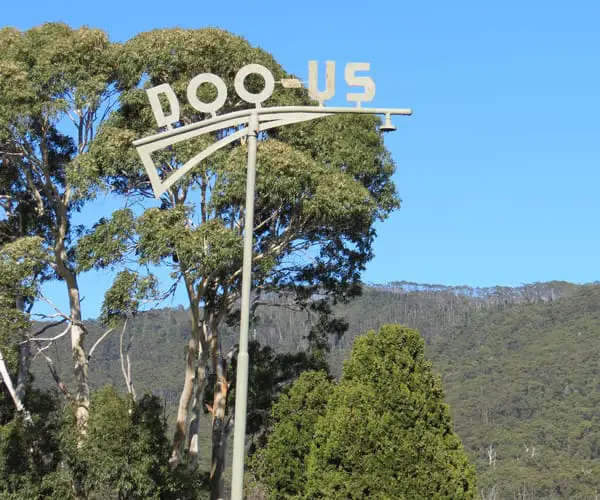 The joke became infectious throughout the town. Not long after most properties had a sign with a Doo theme: Gunadoo, Doodle Doo, Love Me Doo, Doo Us, Doo Me, Doo Nix, Wee Doo, Xanadu, Rum Doo, and Doo Little, a fitting name for a vacation property. There is one defiant house in the village, which has the audacious name of Medhurst.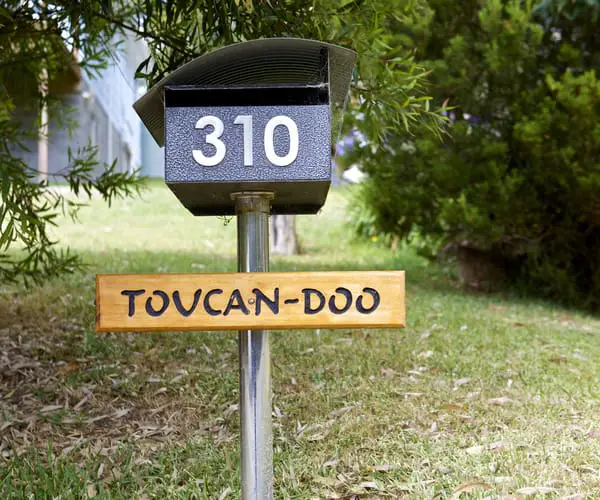 In recent years, Doo Town's picture-perfect location at the southern end of Pirates Bay has attracted new residents, all of whom are dedicated to keeping the Doo Town heritage alive. It provides visitors with many laughs and funny photos.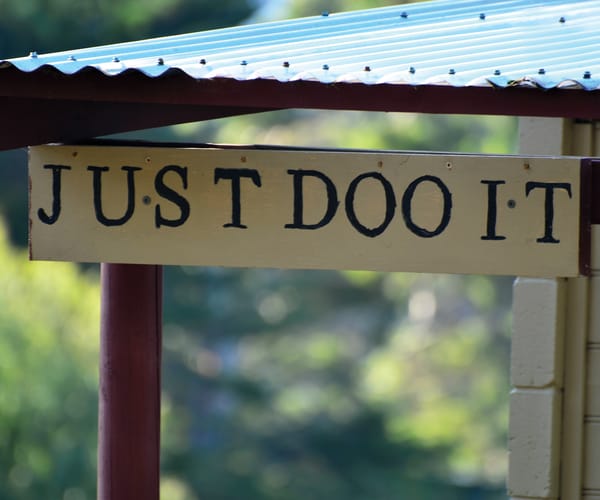 Doo Town is a real symbol of the old fashioned, cheeky, Australian larrikin attitude which sums up the people of Tasmania rather well. It's worth visiting for anyone visiting the Tasman Peninsula and Port Arthur, even if it's only for a quick drive through.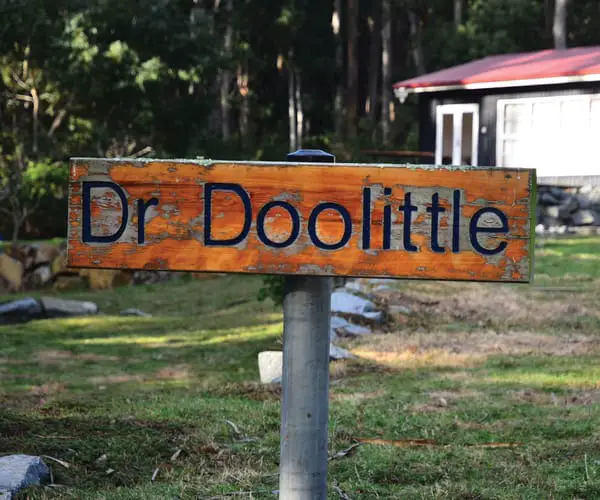 Getting to Doo Town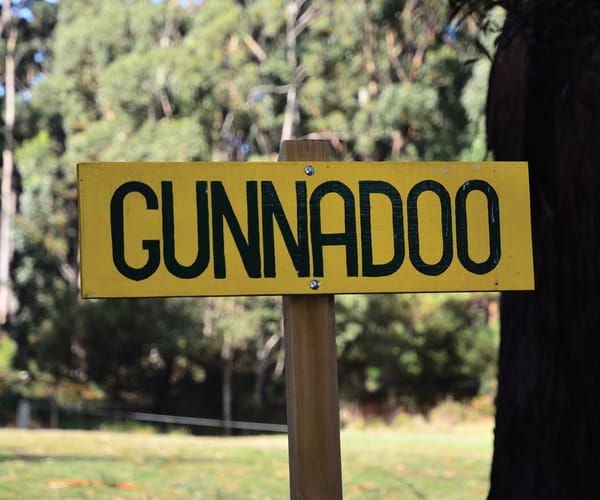 Doo Town is a 79 kilometre drive (one hour and fifteen minutes) from Hobart. Take the Tasman Highway to Sorell, then turn right and take the Arthur Highway the rest of the way. At Eaglehawk Neck, turn left at Blowhole Road Drive. You drive for 5 minutes to Doo Town.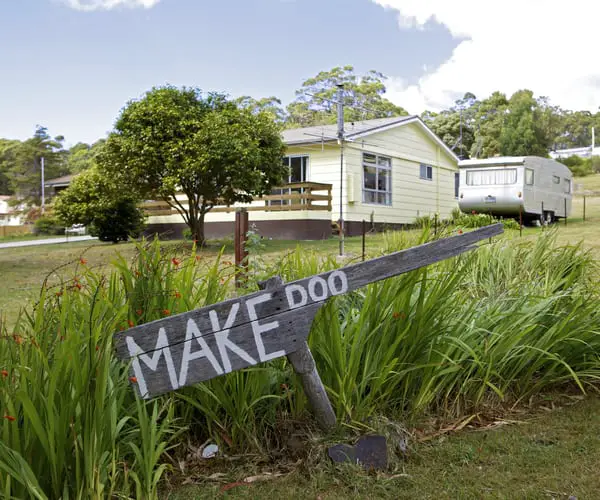 Nearby Attractions
Doo Town is close to many attractions at the top of the Tasman Peninsula. It's only one kilometre before the Devils Kitchen and Tasman Arch. About 5 minutes away, in Eaglehawk Neck is the Tessellated Pavement, which can be stunning in the right light and sea conditions. These sites can make a great day out, or can be included on a drive to Port Arthur.
For nearby accommodation, see here.