Calm waves, sky-blue water, breathtaking greenery, and golden sand- what else could you ask for? Hawley Beach is like a small wonderland that will eventually make you fall in love with it. Even though the area is small, it offers a wide range of facilities and attractions that tourists can explore and enjoy.
Key Visitor Information for Hawley Beach
Directions to Hawley Beach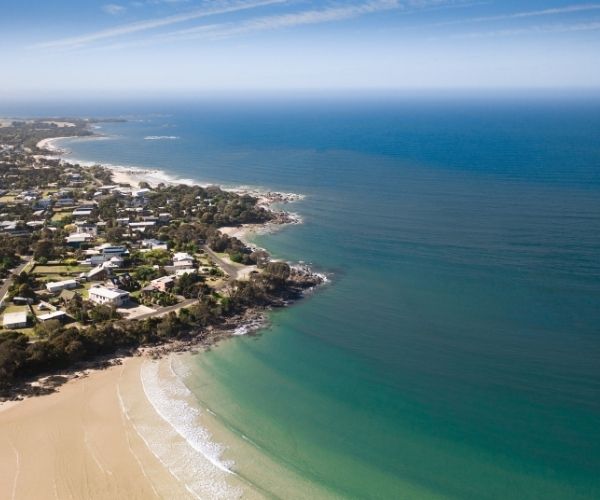 Tasmania is an Island state in Australia. So, the travelers have to either go by sea or air. There are regularly scheduled flights departing from the major cities of Australia such as Sydney, Melbourne, Perth, Gold Coast, and Brisbane. 
Devonport is the closest bigger city near Hawley, which is on the West coast of Tasmania. Hawley Beach is located on the shore of Bass Strait and has breathtaking scenery. To get to the destination, one of the ways is to get the bus that departs from Devonport. The length of the road is around 20 kilometers and it may take up to 30 minutes to get there. 
Weather at Hawley Beach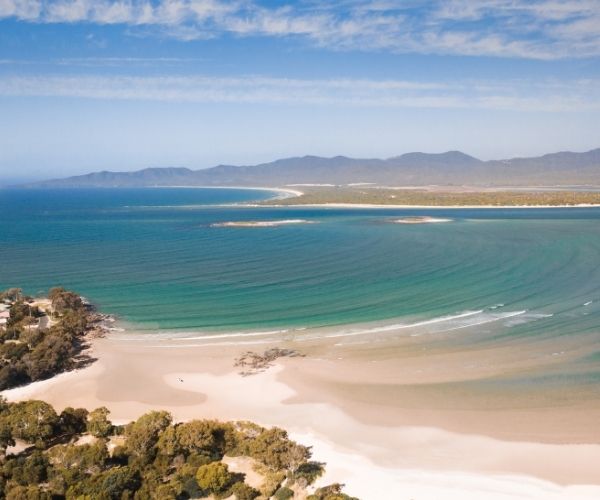 Checking out the weather of the destination is a must-do step during the trip preparation. The weather can change and make your plans upside down. Hawley beach has exceptionally high wind speed in comparison to the rest of Tasmania. Rainfalls and cloudy days are often. 
The summer months are December, January, and February. During the summer months, the temperature goes up to 21,4 degrees celsius. At night, it gets as low as 10,3 degrees. Normally, summer days are cool and windy, however, a hat is always recommended. 
If you decide to visit Hawley beach in August, you must pack your warm coat and gloves. The Winter months at Hawley Beach are June, July, and August. During the winter, the Maximum temperature during the day is 13,3 degrees Celsius and at night it goes down to 4,5 degrees. 
Best Known for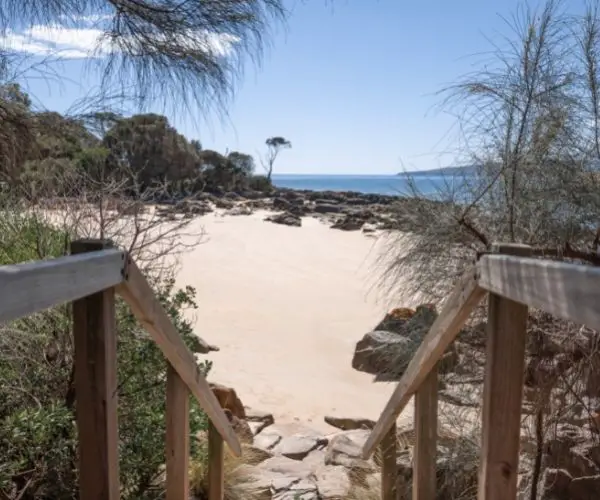 Clearwater and sandy beaches are the perfect relaxations for our minds and walking around can also be a great workout for our bodies. Walking along to the beach and looking at Hooded Plovers flying around, the waves that break over the rocks is a truly amazing experience. On the shore, You will get to see red sand crabs, sponges, cuttlefish, pebbles, shells, and the gorgeous "treasure of the sea " that you can collect. 
History of Hawley Beach
Hawley beach was first mentioned as a locality in 1955.  In the sources, it is recorded that the First European arrived here in 1840. The residential area belongs to the governmental area of Latrobe. It is on the North-western side of Tasmania. The population of the city in 2016 was 484 people. 
Attractions & Things to do in Hawley Beach
Swimming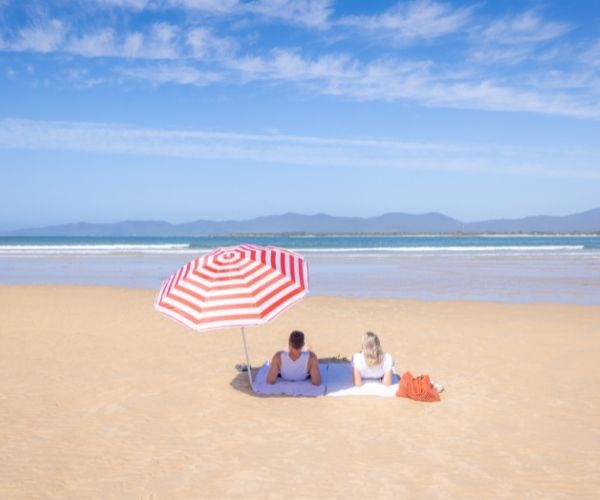 Hawley Beach is 750 meters long. It is facing to the east and borders the Bass strait. Swimming is one of the best activities at Hawley Beach. Beautiful sunny days and the sand will create peaceful relaxation for your mind. The beach has usually calm waves. The best swimming time is when there is a mid to high tide. However, you need to be careful during the low tide. during that time, the strong tidal currents and wind can blow you into the deeper water.
Hawley House
Hawley House is not only an accommodation but also a historically important place on Hawley Beach.  House is more than 150 years old and is heritage-listed. It was built in 1878, as the country residence of Indian army officer Major Dumbleton.  The house has always been a large waterboard country house with a wonderful view, the place is located just across the beach, so after a short walk, you are there.
This & That Collectibles
If you want to buy something memorable from the area, or simply love "old" collectible things that have history, you must visit the This & That Collectibles. The place is in the center but has a very calming and refreshing atmosphere. There you will get to find the vintage and retro pieces. Just like the ones our grandparents had. 
Rubicon Estuary
Rubicon Estuary is considered to be a very important bird area and it borders Hawley Beach. The site is under the protection of Birdlife International as the important Bird Area. If you love birds and birdwatching, here you may have a possibility to see some very rare Pied Oystercatchers and small numbers of wader species. 
Things to do near Hawley Beach
Narawntapu National Park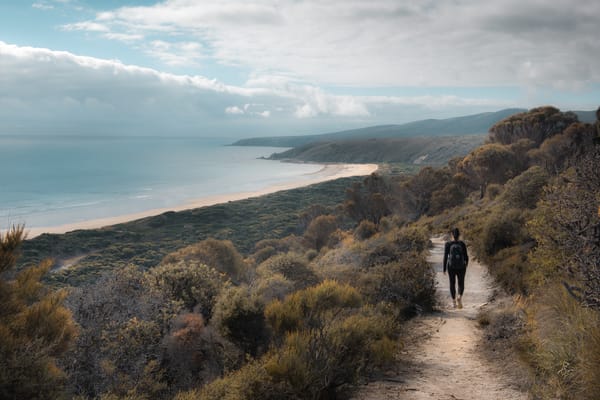 Narawntapu National Park is 30 minutes away from Hawley Beach. If you love beautiful landscapes and wildlife, you must go there. It has activities like Camping, Bushwalking, Boating, horseback riding, and many more. You can walk along the coastline or in the tracks, and spy on a beautiful flora and fauna. The visitor center is open from 9:30 in the morning until 4 pm.  In the summer months. 
Ghost Rock Tasmania
You can get unique wine-tasting experiences while staying at Hawley Beach. From the Hawley Beach, Ghost Rock Tasmania is only 10 minutes away by car. It is a family-owned cellar and vineyards. You will be surprised how amazing it is to see the vineyards, mountains, and the ocean all at one scene.
The place is only closed on Sundays. There, you can taste delicious wine and Tasmanian food. The winery offers a friendly and warm environment and gives you an opportunity for relaxation.
Australian Axeman's Hall of Fame
If you want to see an excellent representation of Australian History, you must visit the Axeman's Hall of Fame. The place is located in Latrobe and is only 30 minutes away from Hawley Beach. There is also a restaurant in the building and every Sunday, a makers market is held.
On the site, you will get to see the woodchopping history, and photos and even experience it. It mostly looks like a small museum with a lot of displays.  If you want to try out some traditional practices, there is a craft area too.
Accommodation at Hawley Beach
Hawley House
House has been partly renovated, and the rooms and hallways are mainly fully renovated, However, it still has a long way to go. It is not a typical modern hotel but offers the unique chance to experience the history and country life of Tasmania. The place is pretty affordable to tourists and can cost up to $100 a night. 
Pearl Hawley Beach
Pearl Hawley Beach truly is a hidden gem. Pearl is a modern beach house that is only 200 meters away from the beach. It is the perfect holiday accommodation for couples, families, and friends.
Accommodation is a two stories house, which can host 14 guests at once. It offers TVs, DVDs, Games, Netflix, and Foxtel That guests can enjoy while being there. Also, the house has one fully covered balcony and two sundecks. A beautiful garden will make everybody feel at home. The price per night can range from $250-$350.
Paradise Place B&B
Paradise B&B is 50 meters from the Hawley Beach coastline. This accommodation caters to adults only. It actually has Buddha and Seahorse rooms that are on the ground floor. The interesting fact about accommodation is that owners only book one couple at a time, so the couple has all their attention and they are exclusive guests. The place offers a luxurious stay experience. On the arrival, you will get freshly brewed coffee and delicious food.