Too often it's easy to get caught up with the main attractions that you miss out on some equally interesting sites that are slightly off the beaten track. An example of this is Little Blue Lake, Tasmania's only bright aqua blue lake. It's well worth a visit if you're driving through North-East Tasmania, especially if you're going to Gladstone. It's a nice, quiet place to relax and admire this unusual yet pretty formation.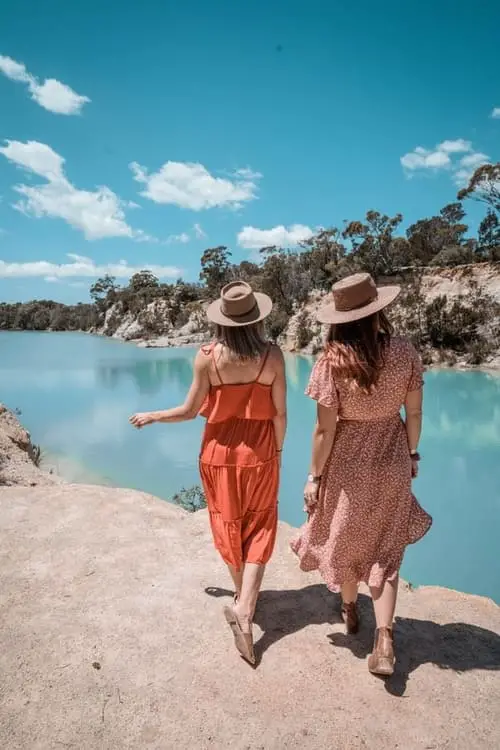 How Was Little Blue Lake Formed?
The rich blue of Little Blue Lake was formed from high levels of minerals in the soil, caused from mining which previously occurred in the area. The actual site of the lake was used as the Endurance Tin Mine, which was later filled in. The suspended white clay and other minerals have caused the rich, bright colour to form.
It's an interesting occurrence, even though this has been indirectly caused by man's involvement, we view this lake as a site of beauty.
Can You Swim in Little Blue Lake?
It's strongly recommended that people shouldn't swim in Little Blue Lake, as stated by signage at the lake. During the warmer months you may see locals swimming or water skiing here – Tasmanians are a brave bunch!
Most people who visit Little Blue Lake enjoy sitting and admiring the amazing rich colour, surrounded by white, sandy and clay filled steep banks and gum trees. It's a unique site that's also enjoyable due to its peacefulness.
Directions to Little Blue Lake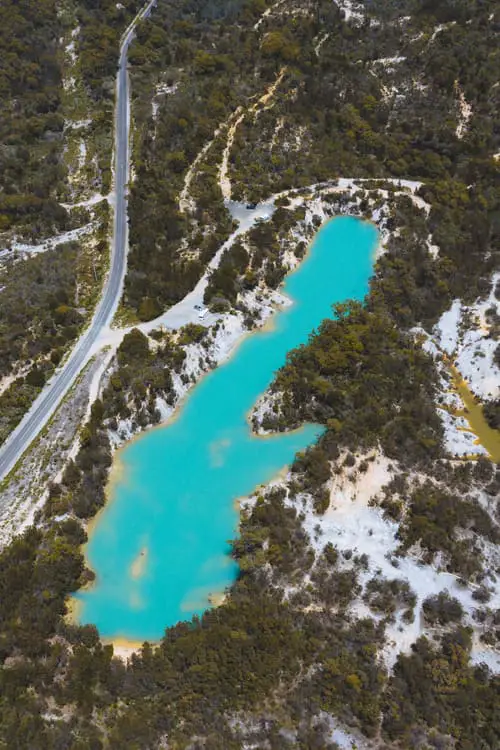 From Gladstone, drive south down Chaffey Street which then becomes Gladstone Road. Follow this for 7 minutes (7 kilometres), Little Blue Lake is on your right hand side at South Mount Cameron.
From Launceston, Little Blue Lake is a 1 hour 45 minute drive (122 kilometre). Take the Tasman Highway, continuing through towns like Scottsdale and Derby, until you reach an intersection with Gladstone Road. Turn left onto Gladstone Road and follow this to South Mount Cameron. Little Blue Road is on your left side.
Nearby Attractions
The nearby village of Gladstone has an interesting history, the town played a key role in Tasmania's early tin and gold mining history. Alternatively, you could drive east and enjoy a number of northern east coast sites such as Mount William National Park, Eddystone Point lighthouse, Ansons Bay and Bay of Fires. If you drive south you can enjoy a beautiful walk and waterfall at Halls Falls.
Banner Image Source: Melissa Findley