An almost compulsory thing to do in Bruny Island is visit The Neck Lookout. The Neck is a narrow, long isthmus connecting the north and south ends of Bruny Island. Park your car and take the steps up the dunes to the lookout. From here you can see amazing 360 degree views of the water on both sides of the neck, as well as the rest of the island and mainland Tasmania.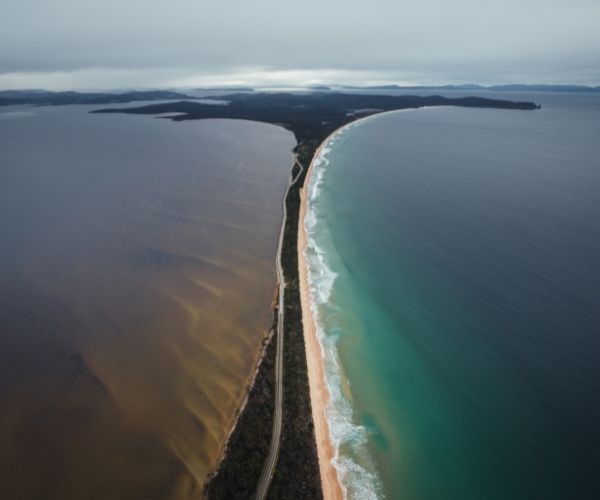 When you reach The Neck, there is a long, timber staircase with 279 stairs. It looks long, but we promise the views make the walk worth it! From the top can take in not only the breathtaking surroundings, but also natural species during the warmer months of September to February.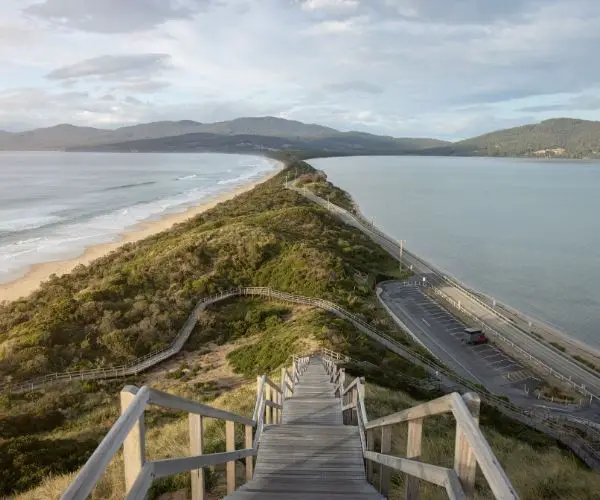 At the neck lookout you might be lucky enough to catch a glimpse of the rare local birdlife that resides here, including small penguins and short-tailed shearwaters. On the east side is a long, wide, sandy beach that's great for walking, lazing in the sun or swimming.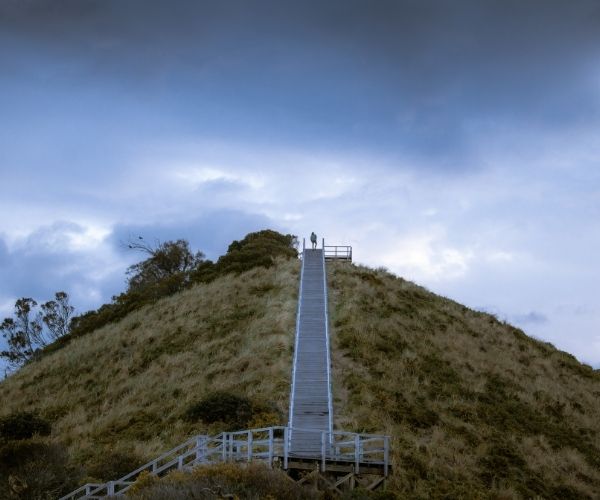 A monument to the Aboriginal woman Truganini can also be seen. This plaque honours the Nuenonne and Truganini tribes who lived on Lunnawant tolonna (Bruny Island) before to European arrival. Truganini was the daughter of a Bruny Island chief who fought tirelessly throughout her life to bring Tasmania's indigenous communities together.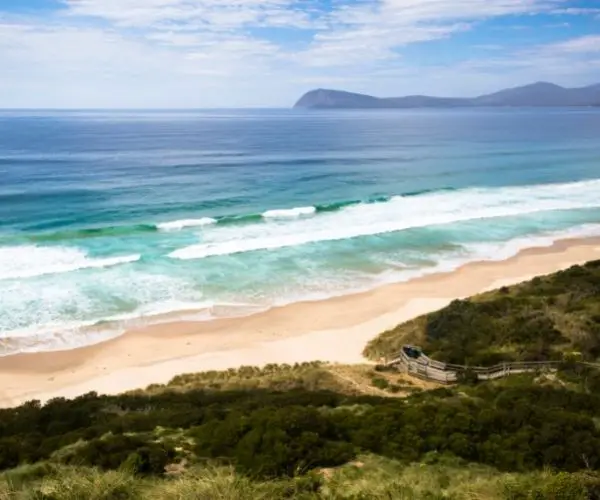 Camping at The Neck
This is a peaceful and scenic campsite at the south east end of The Neck beach. It's a great place for those who love camping only a stone's throw from a beautiful beach. There is no booking system, it's first come first served. There is a $10 charge, which is paid in cash at a self-registration deposit box at the site. There are drop toilets, tap water but no showers (the beach will do). Camp fires are allowed outside of fire restrictions. Go to sleep listening to the relaxing sounds of the ocean.
Directions to the Neck Lookout & Camping Ground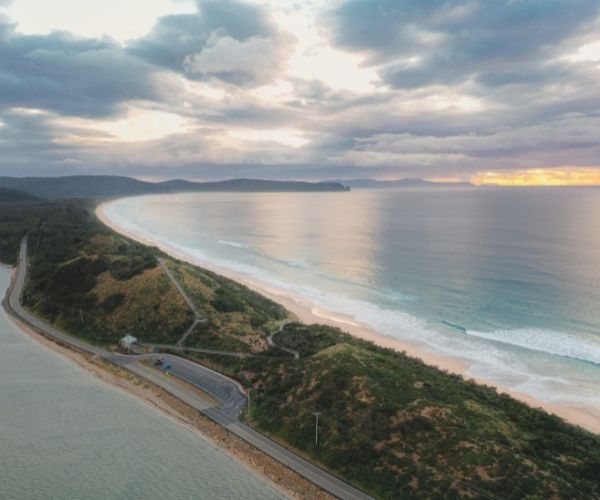 If you're driving from Hobart, you'll need to drive 53 kilometres south to the Bruny Island ferry terminal in Kettering. A 40 minute ferry ride will take you and your vehicle across the  D'Entrecasteaux Channel. Follow Lennon Road which becomes Bruny Island Main Road for approximately 20 minutes.