Waratah Falls is a beautiful attraction that can easily be reached as it's right in the village of Waratah in north west Tasmania. These falls flow over a cliff and into a gully below.
This waterfall played a part in Tasmania's hydroelectricity history, visitors are able to see the Dudley Kenworthy waterwheel upstream. This waterfall was first used in 1883 providing the first industrial use of hydroelectricity power in Australia. This power was used to source tin ore from rock and also power street and building lights in Waratah.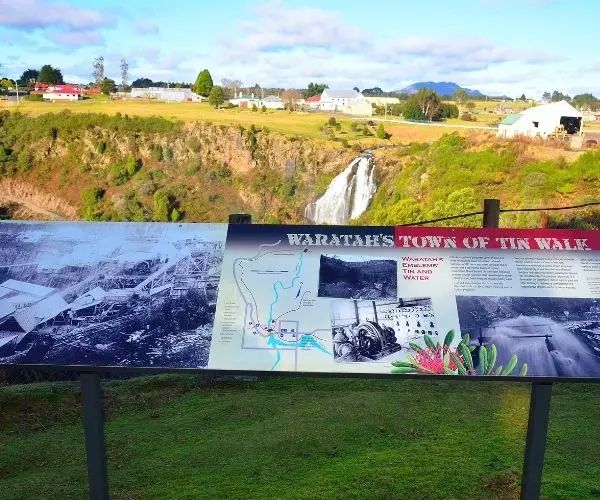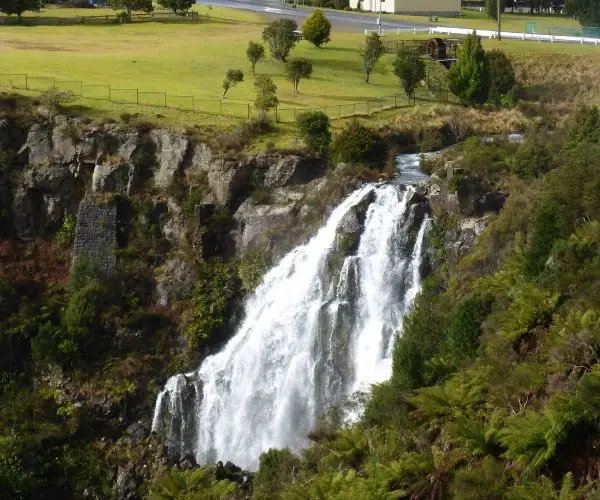 To see Waratah Falls from a slight distance (but a great angle), this can easily be seen on the Main Street, west of Waratah River. There is also a track which starts at Annie street and is roughly 800 metres walking return. This track takes you into the gully, weaving among wildberries and other vegetation. It's an easy track suitable for all abilities. It's not often that a waterfall is situated in a village and is so easily accessible, many visitors who aren't looking to go deep into the wilderness appreciate it.
While you're in the area, it's worth visiting Philosopher Falls, another beautiful waterfall situated amongst rainforest vegetation and only 9 kilometres away.
Directions to Waratah Falls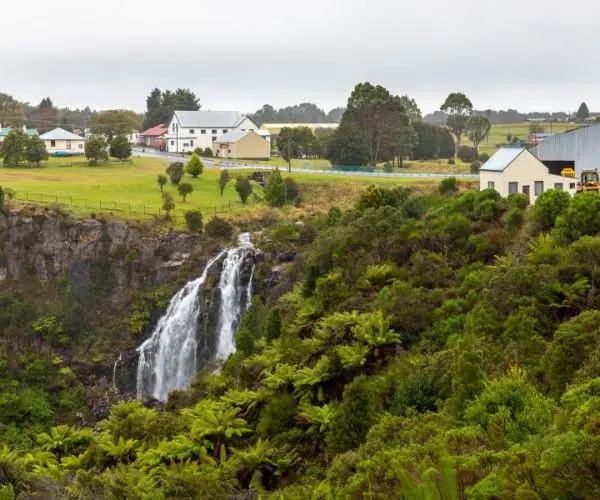 Waratah Falls is in the very inner-part of North West Tasmania. Many will visit from the north coast from places like Devonport, Burnie and Wynyard. However, if you're traveling on the west coast it's also a nice side trip to take.
From Devonport, Waratah Falls is a 1.25 hour 107km drive. Follow the Bass Highway west and follow the north coast to Burnie, then take a left and head south on Massy Greene Drive, which becomes Old Surrey Road, then Ridgley Highway which becomes Waratah Road then Smith Street which takes you into Waratah village. Waratah Falls is on your right.